The Download: how AI is changing science, and limits on White House contact with tech firms
This is today's edition of The Download, our weekday newsletter that provides a daily dose of what's going on in the world of technology.
This is how AI will transform how science gets done
—by Eric Schmidt, former CEO of Google, and current co-founder of philanthropic initiative Schmidt Futures
With the advent of AI, science is about to become much more exciting — and in some ways unrecognizable. The reverberations of this shift will be felt far outside the lab and will affect us all.
If we play our cards right with sensible regulation and proper support for innovative uses of AI to address science's most pressing issues, AI can rewrite the scientific process.
We can build a future where AI-powered tools will both save us from mindless and time-consuming labor—and also propose creative inventions and discoveries, encouraging breakthroughs that would otherwise take decades. Read the full story.
The must-reads
I've combed the internet to find you today's most fun/important/scary/fascinating stories about technology.
1 A judge restricted Biden officials' ability to contact social media firms 
The ruling is a victory for the Republicans who've accused the White House of censorship. (WP $)
+ Agencies aren't allowed to flag specific posts to the platforms. (NYT $)
+ But they can get in contact to raise the alarm on illegal activity. (CNN)
2 Monday was the hottest day ever recorded
Unsurprisingly, recent heat waves are likely to be a contributing factor. (New Scientist $)
3 Video games are filling up with AI-generated content
Which is creating a copyright quagmire. (Wired $)
+ AI models spit out photos of real people and copyrighted images. (MIT Technology Review)
4 China's EVs are still only massive in China
Europe is where the industry needs to succeed to hit the big time globally. (TechCrunch)
+ How did China come to dominate the world of electric cars? (MIT Technology Review)
5 India is throwing its hat into the chip-making arena
And it's working to a very ambitious deadline. (FT $)
+ China's move to ban chip metals could disrupt the entire industry. (Economist $)+ The chip patterning machines that will shape computing's next act. (MIT Technology Review)
6 Abortion rights will matter in the 2024 Republican primaries
And pro-choice campaigners are mobilizing. (NY Mag $)
+ Texas is trying out new tactics to restrict access to abortion pills online. (MIT Technology Review)
7 Hong Kong residents are supporting jailed protestors
By mailing them memes and letters. (Rest of World)
+ Democracy advocates have bounties on their heads. (Economist $)
8 The hydrogen industry is booming
But the results aren't quite living up to its potential. (Economist $)
+ When hydrogen will help climate change—and when it won't. (MIT Technology Review)
9 Your next horoscope could be written by AI


Astrologer is yet one more job it could turn its hand to. (NYT $)
+ Just don't take it too seriously, okay? (Vox)
10 These Taylor Swift fans are livestreaming her shows
For the thousands of disappointed Swifties who didn't manage to snag tickets. (WSJ $)
Quote of the day
"The United States Government seems to have assumed a role similar to an Orwellian 'Ministry of Truth.'"
—Judge Terry Doughty, who has barred White House officials and some government agencies from contacting social media firms over "content containing protected free speech," explains his reasoning in a 155-page ruling, reports the BBC.
The big story
This US company sold iPhone hacking tools to UAE spies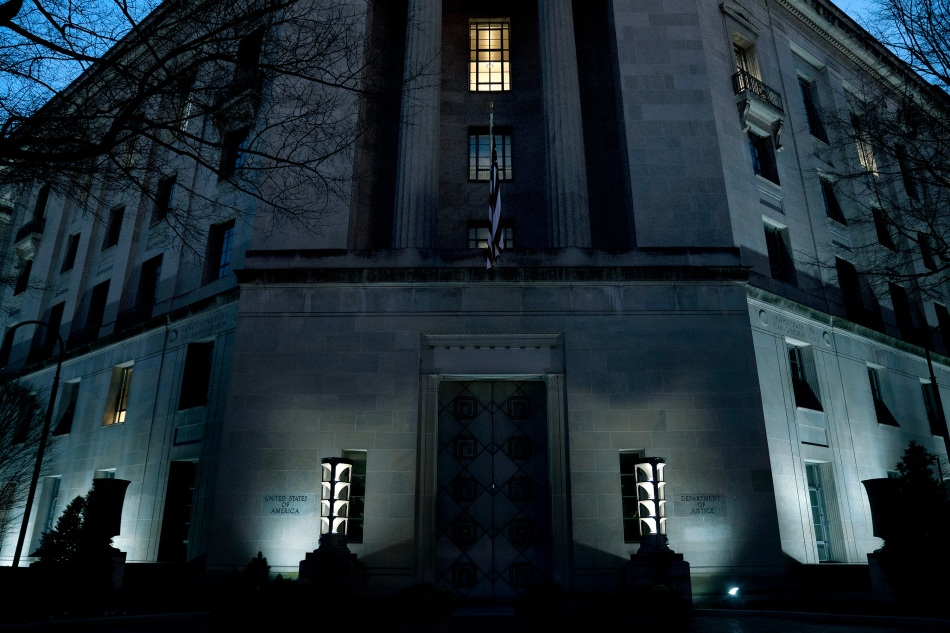 September 2021
When the United Arab Emirates paid over $1.3 million for a powerful and stealthy iPhone hacking tool in 2016, the monarchy's spies—and the American mercenary hackers they hired—put it to immediate use.
The tool exploited a flaw in Apple's iMessage app to enable hackers to completely take over a victim's iPhone. It was used against hundreds of targets in a vast campaign of surveillance and espionage whose victims included geopolitical rivals, dissidents, and human rights activists.
MIT Technology Review can confirm the exploit was developed and sold by an American firm named Accuvant—shedding new light on the role played by American companies and mercenaries in the proliferation of powerful hacking capabilities around the world. Read the full story.
—Patrick Howell O'Neill
We can still have nice things
A place for comfort, fun and distraction in these weird times. (Got any ideas? Drop me a line or tweet 'em at me.)
+ If you love tech, be sure to get stuck into these seminal books.
+ This Fourth of July drone show is pretty spectacular.
+ That said, there's probably a reason why UFO sightings tend to peak on the Fourth of July.
+ Japan's maneki-neko beckoning cat has a long and illustrious history.
+ I love this little boy's drawings of the Beatles.