The Download: heat-storing bricks, and using AI to understand history
This is today's edition of The Download, our weekday newsletter that provides a daily dose of what's going on in the world of technology.
The hottest new climate technology is bricks
Heavy industries generate about a quarter of worldwide emissions, and alternative power sources can't consistently generate the amount of heat that factories need to create their wares.
Enter heat batteries. A growing number of companies are working on systems that can capture heat generated by clean electricity and store it for later in stacks of bricks. They think these bricks could be the key to bringing renewable energy to some of the world's biggest polluters.
Many of these heat storage systems use simple designs and commercially available materials, meaning they could be built quickly, anywhere they're needed. Although it's in early stages, the technology could be one building block of a new, climate-friendly industrial sector. Read the full story.
—Casey Crownhart
How AI is helping historians better understand our past
Historians have started using machine learning to examine historical documents, including astronomical tables like those produced in Venice and other early modern cities.
Proponents claim that the application of modern computer science to the past helps draw connections across a broader swath of the historical record than would otherwise be possible, correcting distortions that come from analyzing history one document at a time.
But it introduces distortions of its own, including the risk that machine learning will slip bias or outright falsifications into the historical record. Read the full story.
—Moira Donovan

This piece is from the next print issue of MIT Technology Review, which digs into the intersection of tech and education. If you haven't already, you can subscribe from as little as $80 a year.
Behind the scenes of Carnegie Mellon's heated privacy dispute
Earlier this month, our reporters Tate Ryan-Mosley and Eileen Guo published a story covering a tense debate about privacy within one of the world's most elite computer science programs.
Researchers at Carnegie Mellon University set out to create advanced smart sensors called Mites that collected motion, temperature, and scrambled audio data, among others. But the project took an ironic turn when some students and faculty members accused the researchers of violating their privacy by failing to seek their consent first.
One truth emerged clearly in their reporting: privacy is subjective. The story also raised the question of whether we should try to make our new technologically enabled world safer and more secure, or reject it altogether. Read the full story.
Tate's story is from The Technocrat, her weekly newsletter giving you the inside track on all things tech policy. Sign up to receive it in your inbox every Friday.
The must-reads
I've combed the internet to find you today's most fun/important/scary/fascinating stories about technology.
1 The powerful ideologies at play behind the AI scenes 
Ethicists and ambitious executives are on very different pages. (WP $)
+ The US is considering placing checks on AI tools. (WSJ $)
+ Is an AI culture war on the horizon? (The Atlantic $)
+ Do AI systems need to come with safety warnings? (MIT Technology Review)
2 Ether is poised to ditch crypto mining
Which raises questions over why bitcoin persists with it. (Wired $)
+ There's a major blockchain upgrade coming this week. (Reuters)
+ Ethereum moved to proof of stake. Why can't Bitcoin? (MIT Technology Review)
3 Alibaba has unveiled its answer to ChatGPT
The Tongyi Qianwen chatbot will be integrated across its businesses. (BBC)
+ But China's plans for an AI security review could make that harder. (Bloomberg $)
+ The bearable mediocrity of Baidu's ChatGPT competitor. (MIT Technology Review) 
4 EVs are about to get a major boost
In the form of new US standards that'll phase out gas-powered vehicles. (The Verge)
+ Meet the new batteries unlocking cheaper electric vehicles. (MIT Technology Review)
5 Twitter's private Circles tweet feature has broken
Supposedly private tweets are being aired to much wider audiences. (TechCrunch)
+ Twitter's former CEO is suing the company over unpaid bills. (FT $)
6 The US is sharply divided over abortion pill access
Courts have issued conflicting rulings on the availability of mifepristone. (Vox)
+ The US government has appealed a Texas judge's ruling to suspend access. (The Guardian)
+ Drug developers are also backing the appeal. (Ars Technica)
+ Texas is trying out new tactics to restrict access to abortion pills online. (MIT Technology Review)
7 Social media's child stars have next to no legal protection
And that doesn't look likely to change any time soon. (WP $)
8 Silicon Valley's veterans are starting from scratch  
This time round, they're turning their backs on Big Tech. (WSJ $)
9 The James Webb Space Telescope has captured a supernova
The "green monster" remnants of the exploded star are laid bare. (Motherboard)
+ What's next in space. (MIT Technology Review)
10 Why weather apps are still such a letdown

It's the mismatch between our expectations, and the reality. (The Atlantic $)
Quote of the day
"I feel like I got catfished by my sandwich — everything I knew was a lie."
 —Ryan Benson, a marketer who lives in Los Angeles, describes his disbelief at finding out he'd ordered from a virtual restaurant to NBC News.
The big story
How the idea of a "transgender contagion" went viral—and caused untold harm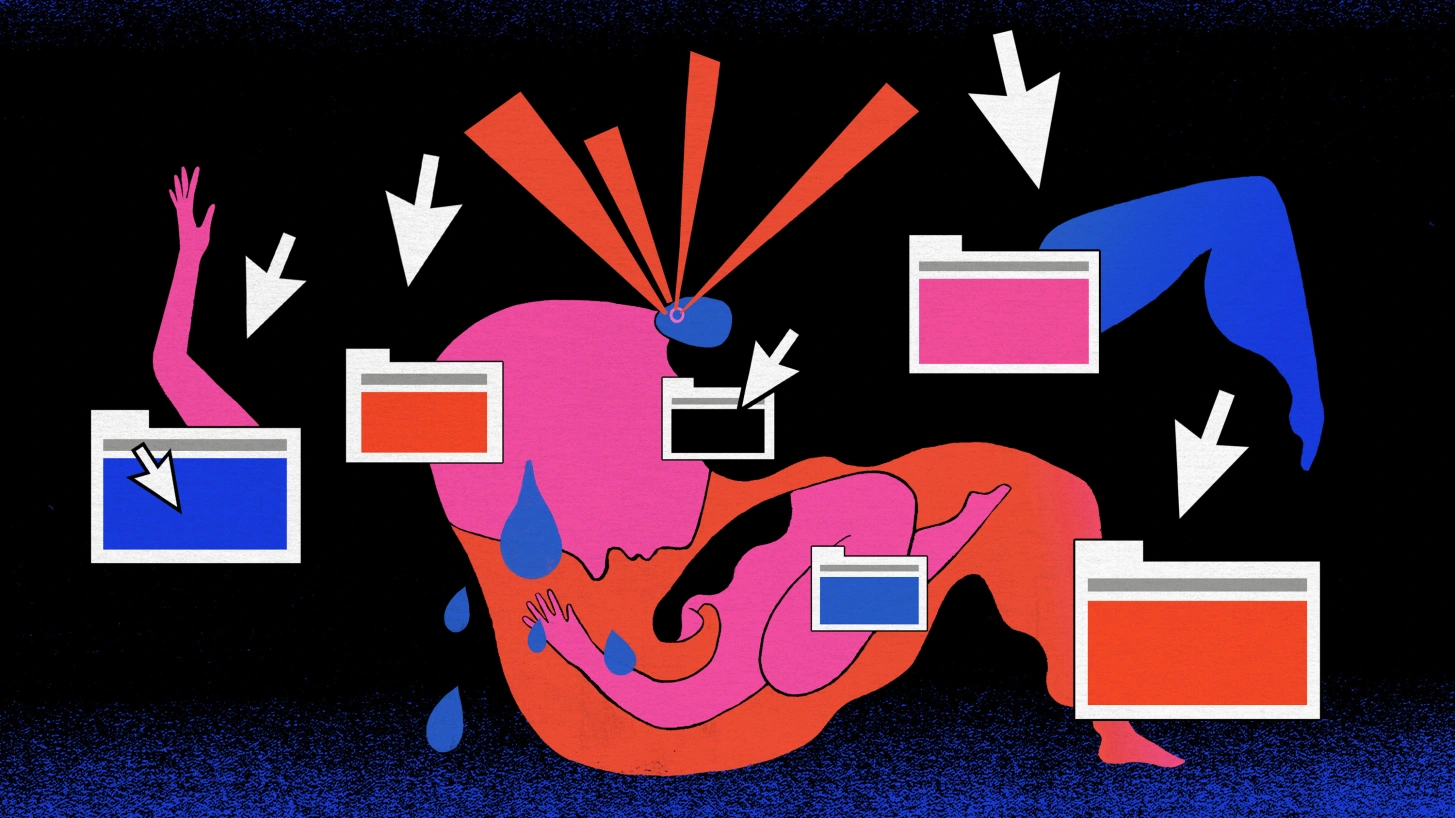 When Jay told his mom he was bisexual at 14, she was supportive. But when he came out as transgender a few years later, she pushed back. Online content confirmed to her that she was right to feel that way. An online trans "contagion" called "rapid-onset gender dysphoria," had caught hold of him, she said. The Internet had "turned" him trans.
Introduced five years ago in a PLOS One paper, the concept of ROGD hypothesizes a "potential new subcategory" of gender dysphoria—the feeling of distress that one's gender and assigned sex do not match.
Young people with ROGD, the theory claims, identify as trans as a result of peer influence, especially online. The trouble is, there's no such thing as ROGD. But does that even matter? Read the full story.
—Ben Kesslen
We can still have nice things
A place for comfort, fun and distraction in these weird times. (Got any ideas? Drop me a line or tweet 'em at me.)
+ It's surprisingly tough to find the perfect apple in The Big Apple.
+ I wonder how long it'd take to read all of David Bowie's 100 favorite books.
+ If you're one of those people who loves being ahead of the music curve, this clever site lists the songs the internet is currently raving about.
+ This is a fun look at how Pink Floyd became an unlikely inspiration for medieval monk researchers.
+ Sign me up for a one-way trip to Hobbiton.