The Download: covid's origin drama, and TikTok's uncertain future
This is today's edition of The Download, our weekday newsletter that provides a daily dose of what's going on in the world of technology.
Newly-revealed coronavirus data has reignited a debate over the virus's origins
This week, we've seen the resurgence of a debate that has been swirling since the start of the pandemic—where did the virus that causes covid-19 come from?
For the most part, scientists have maintained that the virus probably jumped from an animal to a human at the Huanan Seafood Market in Wuhan at some point in late 2019. But some claim that the virus leaped from humans to animals, rather than the other way around. And many continue to claim that the virus somehow leaked from a nearby laboratory that was studying coronaviruses in bats.
Data collected in 2020—and kept from public view since then—potentially adds weight to the animal theory. It highlights a potential suspect: the raccoon dog. But exactly how much weight it adds depends on who you ask. Read the full story.
—Jessica Hamzelou
This story is from The Checkup, Jessica's weekly biotech newsletter. Sign up to receive it in your inbox every Thursday.
Read more of MIT Technology Review's covid reporting:
+ Our senior biotech editor Antonio Regalado investigated the origins of the coronavirus behind covid-19 in his five-part podcast series Curious Coincidence.
+ Meet the scientist at the center of the covid lab leak controversy. Shi Zhengli has spent years at the Wuhan Institute of Virology researching coronaviruses that live in bats. Her work has come under fire as the world tries to understand where covid-19 came from. Read the full story.
+ This scientist now believes covid started in Wuhan's wet market. Here's why. Michael Worobey of the University of Arizona, believes that a spillover of the virus from animals at the Huanan Seafood market was almost certainly behind the origin of the pandemic. Read the full story.
The must-reads
I've combed the internet to find you today's most fun/important/scary/fascinating stories about technology.
1 TikTok's future in the US is hanging in the balance
Banning it is a colossal challenge, and officials still lack the legal authority to do so. (WP $)
+ TikTok CEO Shou Zi Chew was grilled by a congressional committee. (FT $)
+ He told lawmakers the company would earn their trust. (WSJ $)
+ Meanwhile, TikTok paid for influencers to travel to DC to lobby its cause. (Wired $)
2 A crypto fugitive has been arrested in Montenegro
Do Kwon has been on the run since TerraUSD stablecoin collapsed last year. (WSJ $)
+ Want to mine Bitcoin? Get yourself to Texas. (Reuters)
+ What's next for crypto. (MIT Technology Review)
3 Twitter's getting rid of its legacy blue checks
On the entirely serious date of April 1. (The Verge)+ The platform's still an unattractive prospect for advertisers. (Vox)
4 Chatbots are having tough conversations for us
ChatGPT is adept at writing scripts for sensitive talks with kids and colleagues. (NYT $)
+ OpenAI has given ChatGPT access to the web's live data. (The Verge)
+ How Character.AI became a billion-dollar unicorn. (WSJ $)
+ The inside story of how ChatGPT was built from the people who made it. (MIT Technology Review)
5 Jack Dorsey's Block has been accused of fraudulent transactions
The payments company denied it, and claims it inflated its users numbers, too.(FT $)
+ Dorsey doesn't have a track record of caring about this kind of thing. (The Information $)
6 Homeowners associations are secretly installing surveillance systems
The system tracks license plates and follows residents' movements. (The Intercept)
7 Inside the tricky ethics of using DNA to solve crimes
A new database could help to protect users' privacy. (Wired $)|
+ The citizen scientist who finds killers from her couch. (MIT Technology Review)
8 There's plenty of reasons to be optimistic about the climate
Healthier, more sustainable diets are a good place to start. (Scientific American)
+ Taking stock of our climate past, present, and future. (MIT Technology Review)
9 TikTok keeps hectoring us
It seems we just can't get enough of being aggressively told what to do. (Vox)
10 Don't get scammed by a deepfake
CallerID can't be trusted to protect you from rogue AI calls. (Gizmodo)
Quote of the day
"Wait, I need content."
—TikTok fashion creator Kristine Thompson refuses to miss a content opportunity during a trip to the US Capitol to lobby against a potential TikTok ban, she tells the New York Times.
The big story
This sci-fi blockchain game could help create a metaverse that no one owns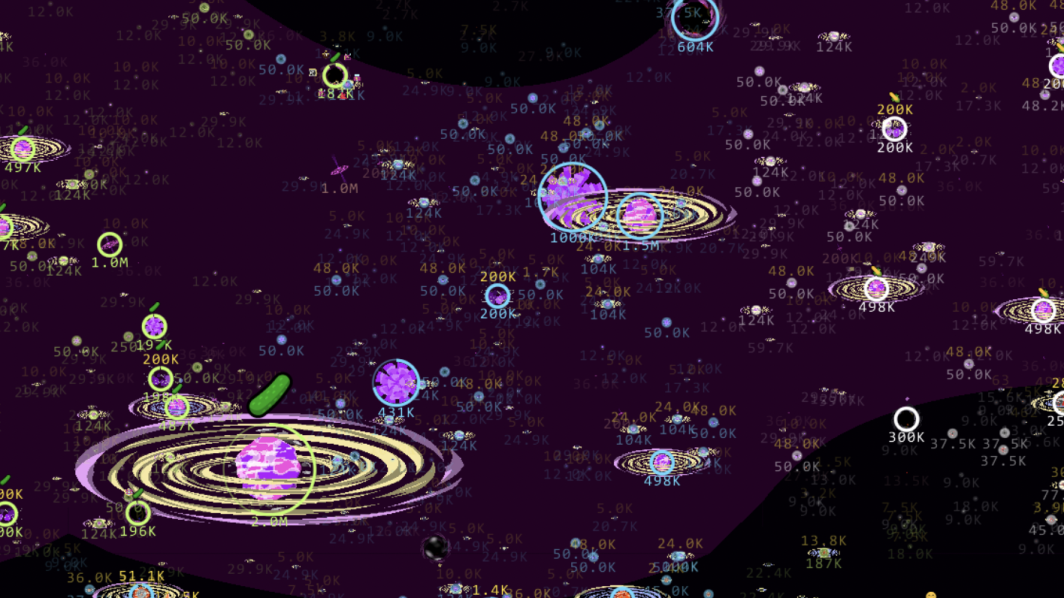 Dark Forest is a vast universe, and most of it is shrouded in darkness. Your mission, should you choose to accept it, is to venture into the unknown, avoid being destroyed by opposing players who may be lurking in the dark, and build an empire of the planets you discover and can make your own.
But while the video game seemingly looks and plays much like other online strategy games, it doesn't rely on the servers running other popular online strategy games. And it may point to something even more profound: the possibility of a metaverse that isn't owned by a big tech company. Read the full story.
—Mike Orcutt
We can still have nice things
A place for comfort, fun and distraction in these weird times. (Got any ideas? Drop me a line or tweet 'em at me.)
+ If underwater terrors are your thing, Joe Romiero takes some seriously impressive shark pictures and videos.
+ Try as it might, Ted Lasso's British dialog falls wide of the mark.
+ Let's have a good old snoop around some celebrities' bedrooms.
+ Why we can't get enough of those fancy candles.
+ Interviewing animals with a tiny microphone, it doesn't get much better than that.