The Download: AI's gold rush, and how to regulate generative models
This is today's edition of The Download, our weekday newsletter that provides a daily dose of what's going on in the world of technology.
ChatGPT is about to revolutionize the economy. We need to decide what that looks like.
Whether it's based on hallucinatory beliefs or not, a gold rush has started over the last several months to make money from generative AI models like ChatGPT.
You can practically hear the shrieks from corner offices around the world: "What is our ChatGPT play? How do we make money off this?"
But while companies and executives want to cash in, the likely impact of generative AI on workers and the economy on the whole is far less obvious.
Will ChatGPT make the already troubling income and wealth inequality in the US and many other countries even worse, or could it in fact provide a much-needed boost to productivity? Read the full story.
—David Rotman
An early guide to policymaking on generative AI
Right now, generative AI is the thing that everyone is talking about. And though the tech is not new, its policy implications are months if not years from being understood.
Despite all the current excitement, generative AI comes with significant risks. Models trained on the toxic repository that is the internet often produce racist and sexist output. They also regularly make things up and state them with confidence, and potentially threaten people's security and privacy.
For policy folks in Washington, Brussels, London, and offices everywhere else in the world, it's important to understand that generative AI is here to stay. Yes, there's significant hype, but the recent advances in AI are as real and important as the risks that they pose. Read the full story.
—Tate Ryan-Mosley
Tate's story is from The Technocrat, her weekly tech policy newsletter. Sign up to receive it in your inbox every Friday.
The must-reads
I've combed the internet to find you today's most fun/important/scary/fascinating stories about technology.
1 Where do startups go from here?
Silicon Valley Bank has gone, and with it, many founders' hopes and dreams. (FT $)
+ The collapsed bank has been bought by First Citizens bank. (Bloomberg $)
+ Bouncing back from a bank crisis comes at a cost. (The Information $)
2 Elon Musk thinks Twitter is worth less than half what he paid for it
He alleges it's lost around $24 billion in value in just six months. (FT $)
+ The company is taking legal action to try and find the leaker. (BBC)
3 Microsoft thinks GPT-4 is showing glimmers of general intelligence
Which appears to contradict what OpenAI's CEO has been saying. (Motherboard)
+ How scared should we be of AI, really? (The Atlantic $)
+ Baidu has canceled a launch linked to its Ernie Bot chatbot. (Reuters)
+ Big Tech's gone on an AI hiring spree. (Economist $)
+ Generative AI is changing everything. But what's left when the hype is gone? (MIT Technology Review)
4 Apple's workers are skeptical about its AR headset
Its $3,000 price tag isn't their only concern, either. (NYT $)
5 The rise and fall of an FTX-backed crypto tycoon
But Alex Grebnev's business was kneecapped by war in Ukraine first. (The Guardian)+ What's next for crypto. (MIT Technology Review)
6 How China's apps took over the US
The intense competition between Chinese firms leads to deeply compelling platforms. (WSJ $)
7 The US government's Willow Project is riling Gen Z
The oil drilling deal is far from popular among environmental scientists, either. (Slate $)
+ Taking stock of our climate past, present, and future. (MIT Technology Review)
8 How Ozempic affects our relationship with exercise
Weight loss isn't the only side effect of working out, but its allure is hard to ignore. (The Atlantic $)+ Tweaking your metabolism is no small thing. (New Yorker $)
+ Weight-loss injections have taken over the internet. But what does this mean for people IRL? (MIT Technology Review)
9 When is work not work?
When it's "fake work," according to TikTok. (Insider $)
10 Silicon Valley can't get enough of coffee


Who knows what you'll overhear in the queue for an oat latte. (The Information $)
Quote of the day
"We still have dreams and we will not give up, ever."
—Sofia, a 22-year old living in Afghanistan, describes the determination of women and girls living under the Taliban to keep learning online to Reuters.
The big story
How to save our social media by treating it like a city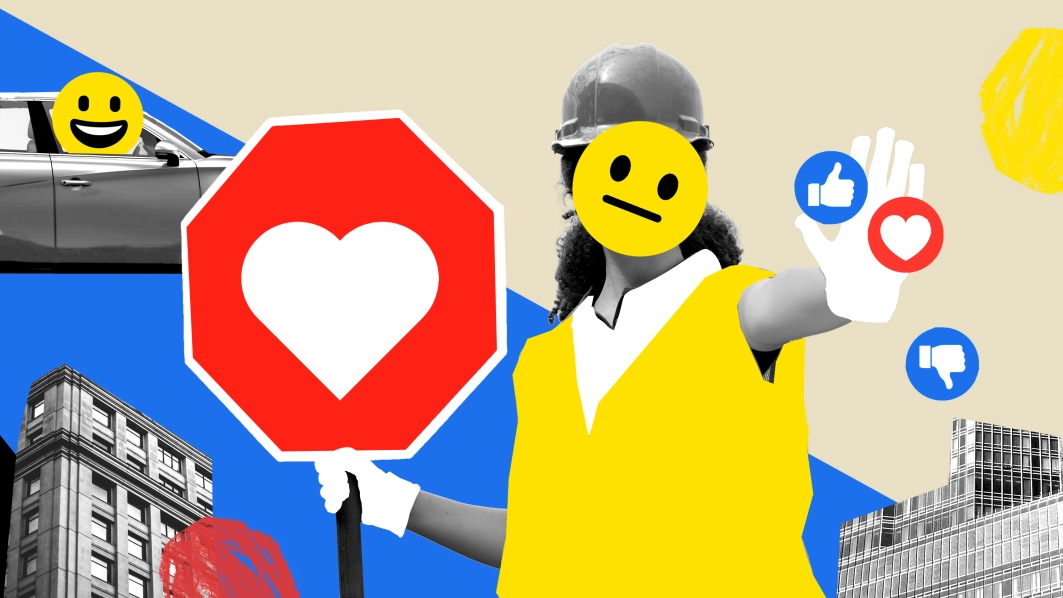 Social media can sometimes feel like living in the greatest global city in the world. But it's also rotten. Raw sewage runs in the streets. Every once in a while, a mass frenzy takes hold. To fix that, social media companies need to prioritize integrity design over content moderation.
Integrity design is already happening at some companies, but it needs support. Too often, companies block these teams from doing their work to its fullest when it conflicts with other company priorities, such as boosting engagement. Read the full story.
— Sahar Massachi
We can still have nice things
A place for comfort, fun and distraction in these weird times. (Got any ideas? Drop me a line or tweet 'em at me.)
+ This oyster-loving thief's Wikipedia page is very entertaining. 
+ I wish nothing but the best for Friar Bigotón, aka Brother Mustache.
+ The long, cringe-worthy history of Metallica's most embarrassing meme.
+ Who doesn't want to be friends with Pamela Anderson?
+ The iconic John Cooper Clarke on writing what could well be the world's favorite poem is just lovely.