The Download: chipmaking in Syracuse, and making cement greener
This is today's edition of The Download, our weekday newsletter that provides a daily dose of what's going on in the world of technology.
The $100 billion bet that a postindustrial US city can reinvent itself as a high-tech hub
On a day in late April, a small drilling rig sits at the edge of the scrubby overgrown fields of Syracuse, New York, taking soil samples. It's the first sign of construction on what could become the largest semiconductor manufacturing facility in the United States.
The CHIPS and Science Act, passed last year with bipartisan congressional support, was widely viewed by industry leaders and politicians as a way to secure supply chains, and make the United States competitive again in semiconductor chip manufacturing.
Now Syracuse is about to become an economic test of whether, over the next several decades, the aggressive government policies—and the massive corporate investments they spur—can both boost the country's manufacturing prowess and revitalize regions like upstate New York. And it all begins with an astonishingly expensive and complex kind of factory called a chip fab. Read the full story.
—David Rotman
Inside a high-tech cement laboratory
Cement is a climate nightmare. The material, which is basically the glue that holds concrete together, accounts for about 8% of global emissions.
It requires super-high temperatures to make, meaning you have to burn fossil fuels in the process. Secondly, there are chemical reactions involved in transforming minerals into working cement, and those release carbon dioxide.
But it might not have to be that way. Sublime Systems, a Boston-based startup, is working to clean up cement. Casey Crownhart, our climate reporter, took a trip to their lab to learn more. Read the full story.
Casey's story is from The Spark, her weekly climate newsletter. Sign up to receive it in your inbox every Wednesday.
The must-reads
I've combed the internet to find you today's most fun/important/scary/fascinating stories about technology.
1 Meta's new Threads app is now live  
The company's optimistic it can host friendly, public conversations. (NYT $)
+ At least Twitter's given them a blueprint for what not to do. (WSJ $)
+ More than 10 million users joined the platform in the first few hours. (WP $)
2 The AI race between China and the US is overhyped
China's strict state controls mean it's often forced to follow America's lead. (WP $)
3 US spies are buying citizens' private data
The warrantless mass surveillance could be prevented with a simple Act amendment. (Wired $)
+ The US military has been experimenting with chatbots. (Bloomberg $)
4 Celebrities were left humiliated by crypto's collapse
But their pain is probably small potatoes compared to ordinary investors'. (NYT $)
+ London is happy to offer refuge to American crypto victims. (Wired $)
5 Our summers are going to keep getting hotter
And they're likely to start sooner, too. (Vox)
+ The record for the hottest ever day has been broken twice this week. (New Scientist $)
+ We have to start rapidly adopting renewables to help make a difference. (New Yorker $)
+ How heat could solve climate problems. (MIT Technology Review)
6 US officials canceled a meeting with Facebook about the 2024 election
Just one day after the Biden administration was told not to contact social media firms. (WP $)
7 Two authors have filed a lawsuit against OpenAI
They claim their novels were unlawfully used to train ChatGPT. (The Guardian)
+ OpenAI's hunger for data is coming back to bite it. (MIT Technology Review)
8 Nickel is vital for building EV batteries
Indonesia is testing out new methods for extracting it from the soil. (Economist $)
+ China has a stranglehold on its output, though. (WSJ $)
+ Meet the new batteries unlocking cheaper electric vehicles. (MIT Technology Review)
9 Wimbledon is using AI announcers for its tennis games
You have to search to find them, though. (The Atlantic $)
10 India is growing closer to NASA


A potential human spaceflight partnership could be on the cards. (Ars Technica)
Quote of the day
"May this platform have good vibes, strong community, excellent humor, and less harassment."
—Congresswoman Alexandria Ocasio-Cortez hopes Threads sidesteps the toxicity of its rivals, she explains in her first post on the new platform, Reuters reports.
The big story
What cities need now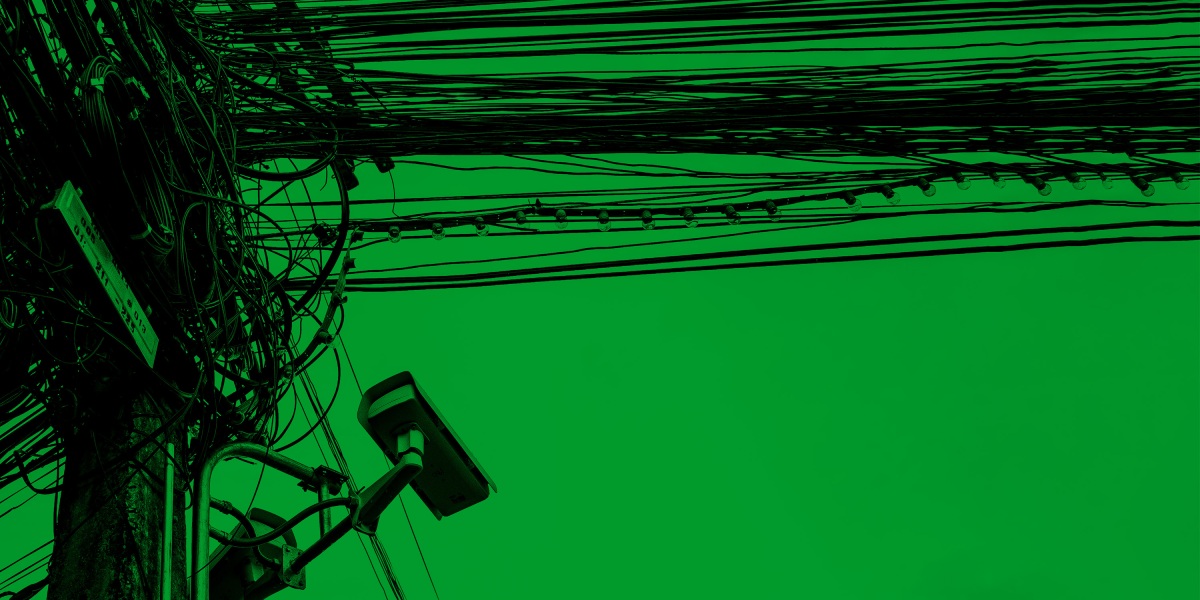 April 2021
Urban technology projects have long sought to manage the city. The latest, "smart city" projects, have much in common with previous iterations. Again and again, these initiatives promise novel "solutions" to urban "problems."
After a decade of pilot projects and flashy demonstrations, though, it's still not clear whether smart city technologies can actually solve or even mitigate the challenges cities face. What is clear, however, is that technology companies are increasingly taking on administrative and infrastructure responsibilities that governments have long fulfilled.
If smart cities are to avoid exacerbating urban inequalities, we have to take a long, hard look at how cities have fared so far. Read the full story.
—Jennifer Clark
We can still have nice things
A place for comfort, fun and distraction in these weird times. (Got any ideas? Drop me a line or tweet 'em at me.)
+ The correct way to tie your shoes? Math has an answer.
+ Aww: a whole new species of octopus has been discovered in a deep-sea nursery

+ A car made out of staples works a whole lot better than I ever would have expected.
+ If you're finding it too hot to cook for long, these speedy summer recipes should be just the ticket.
+ The himbo is back! Thanks Ryan Gosling.