Inside a high-tech cement laboratory
This article is from The Spark, MIT Technology Review's weekly climate newsletter. To receive it in your inbox every Wednesday, sign up here.
A few weeks ago, I found myself in a room where fluorescent lights reflected off the stainless steel tanks lining the walls. The setup reminded me of an exceedingly high-tech craft brewery.
I wasn't at a cider tasting, but on a visit to Sublime Systems, a Boston-based startup working to clean up one of the world's toughest climate challenges: cement. Today, making cement involves a whole lot of fossil fuels, and this one material accounts for about 8% of global emissions.
But it might not have to be that way. So for the newsletter this week, come along with me to see what the startup is up to, and how its process could change the way we build.
Concrete progress
First things first: let's get definitions straight here. Cement is basically the glue that holds concrete together. A finished building, sidewalk, or sculpture is made of concrete, which is about 10% cement by weight.
I've written before about the challenges of cleaning up cement production—you should check out that edition of the newsletter if you missed it.
To sum it up briefly, cement is a climate nightmare for two main reasons.
One, the process used to make cement requires super-high temperatures (I'm talking over 1,500 °C, or 2,700 °F), which today basically means you have to burn fossil fuels in the process. Second, there are chemical reactions involved in transforming minerals into working cement, and those release carbon dioxide.
Sublime's answer is to use electrochemistry. The company's cofounders, Yet-Ming Chiang and Leah Ellis, both made their mark in the battery world before turning to building materials. While at MIT, the duo developed a set of chemical reactions powered by electricity that can transform minerals into the cement we know and love today. They cofounded Sublime Systems in 2020.
What I was most interested in during my visit was seeing how the company is taking lab results and transforming them to work at a much larger scale.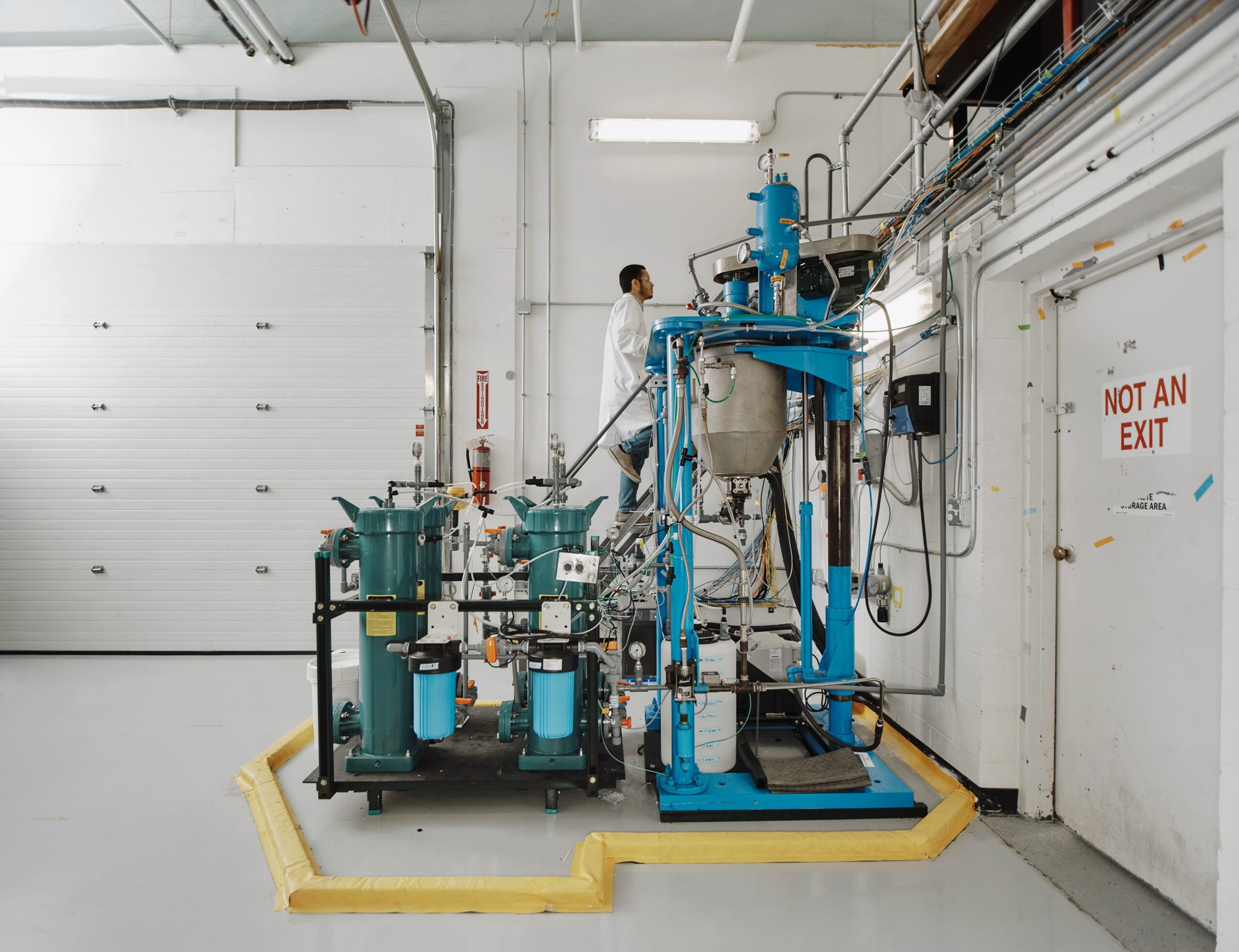 Building up
I started my day in a tree-shaded courtyard at Sublime's offices, chatting with Ellis, who is the CEO. She walked me through the progression of the startup's cement technology, starting in the lab at MIT where she did her postdoctoral fellowship.
Things started out small: the first time she and a labmate made cement, it was about the same volume as a single die.
Years later, that small scale is almost inconceivable when you look around the company's pilot facility. The ceilings feel dozens of feet high, and I wouldn't be able to get my arms around the tanks that line the room.
This facility started up in November 2022, recalls Mike Corbett, Sublime's head of engineering. The team moved quickly to build it, going from design to execution in about nine months.
The company is doing something entirely new by bringing electrochemistry to cement production. But they've been able to leverage technology from other industries, like mining and chemical production, to find equipment that will work for what they're trying to do. "You can usually beg and borrow from other industries to solve similar technical problems," Corbett says.
The result is part brewery, part mining operation, part cement production.
The pilot line is a huge upgrade from the early days, but as Ellis put it, in the grand scheme of the industry, it's still "a cement plant for ants."
A concrete truck can hold about 20 tons of concrete mix, which includes about two tons of cement. At a rate of 100 tons per year, it would take Sublime's facility roughly a week to make enough cement for just one truck.
The next step for the startup is to build a demonstration facility producing around 100 tons per day. "That's the size where you're no longer invisible to the cement world," Ellis says. The current goal is to have that facility running in 2025. After that, there's yet another step: commercial scale, at about a million tons a year.
The world has a huge appetite for cement, and Sublime is working to scale its production to meet it. While the material is basically invisible to us today, its climate impact is huge, and only likely to grow. "Everybody uses and owns cement, but they don't see it," Ellis says. So keep your eyes peeled, both for the cement around you and for more on this topic from me. 
Related reading
For more on the technical details of electrochemical cement making, along with another route that involves injecting carbon dioxide into the material, check out this newsletter from earlier this year. 
Leah Ellis was on our list of 35 innovators under 35 in 2021. You can read more about her work  here.
Another Boston-area startup wants to bring electricity to heavy industry, but its target is steelmaking. Read more about Boston Metal here.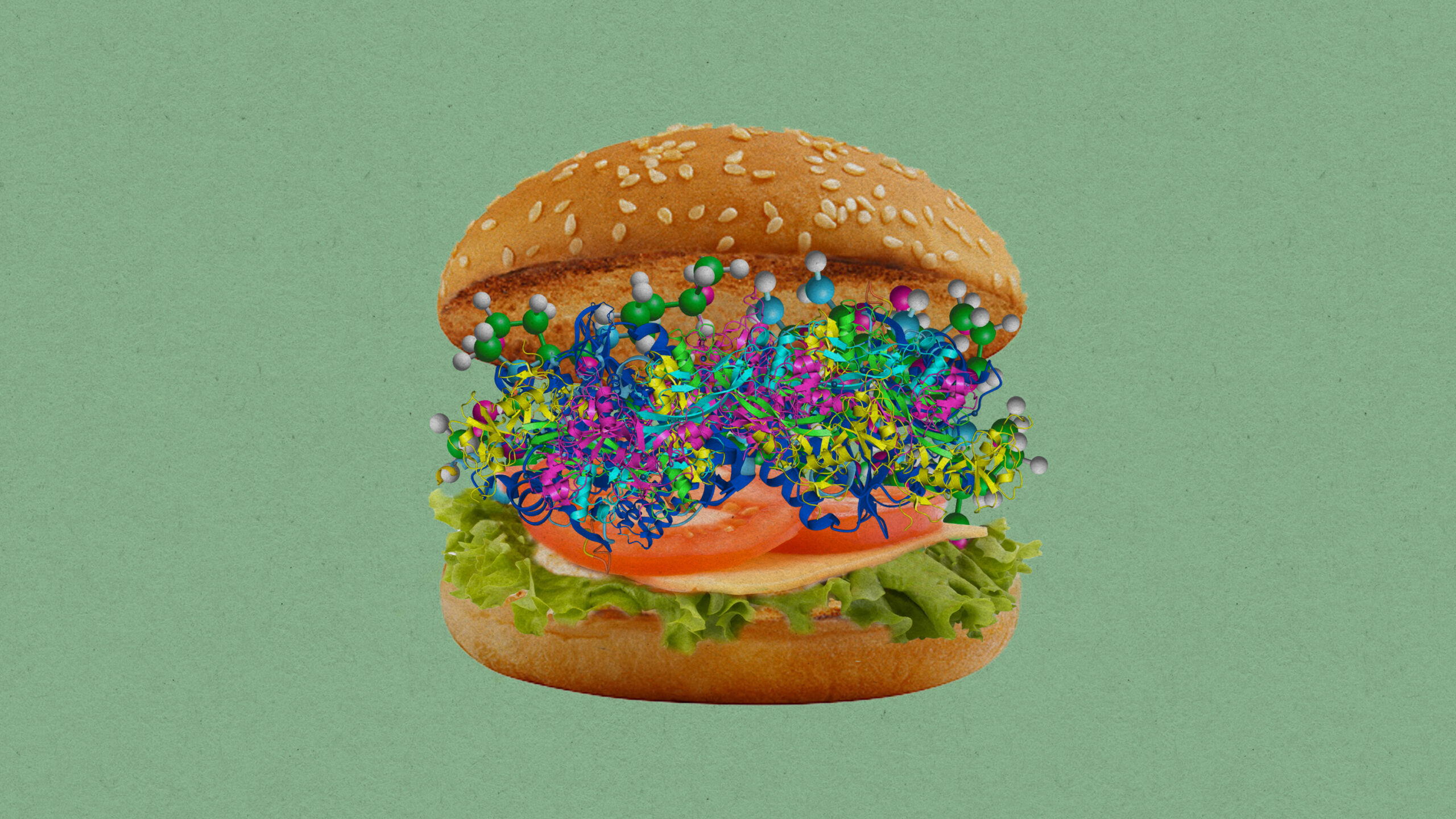 Another thing
Lab-grown meat was just approved for sale in the US. In theory, that should be a huge win for the climate.
But there are still many, many questions remaining about just how much cultivated meat is going to be able to help cut emissions from our food. For these new products to be a climate solution, companies making them will need to scale up production and find ways to avoid expensive, energy-intensive processes.
You can dive into the details of what we know about lab-grown meat and climate change in my latest story.
Keeping up with climate
Tweaking microbes could help improve our health. It could also help the fight against climate change by taking aim at the ones that make methane inside cows and other livestock. (MIT Technology Review)
The global average temperature hit a new high on Tuesday, beating a record that had been set … the day before. It's hot out there, y'all. (Bloomberg)
→ Extreme weather is taking a toll on the reliability of natural-gas plants in the US. (Bloomberg)
Unfortunately, we can't solve climate change with rooftop solar alone. Panels on roofs could meet about a third of power demand, at the absolute maximum. (Los Angeles Times)
Meet the startups vying to be the Tesla of heat pumps, by making them attractive and convenient. (Heatmap News)
China is installing wind and solar at an astonishing pace. The country is on track to hit its goals for 2030 years ahead of schedule. (The Guardian)
The smoke from wildfires in Canada is going to be a staple of life in the US for the foreseeable future. (Associated Press)
Of course climate change has a hand in the Sriracha shortage. (USA Today)