The Download: what's next for chips, and climate-tweaking controversy
This is today's edition of The Download, our weekday newsletter that provides a daily dose of what's going on in the world of technology.
What's next for the chip industry
The year ahead was already shaping up to be a hard one for semiconductor businesses, which experience cycles of soaring and dwindling demand. The industry was already anticipating declining growth—but geopolitics could present a far bigger challenge.
In recent months, the US has instituted the widest restrictions ever on the kind of chips that can be sold to China. It's also introduced generous federal subsidies to encourage manufacturers back to the US. Other governments in Europe and Asia have launched similarly protectionist policies.
As these changes continue to take effect in 2023, they will throw a new element of uncertainty into an industry that has long relied on globally distributed supply chains and free trade. Here's how experts think it will all play out over the next year. Read the full story.
—Zeyi Yang
Read more about MIT Technology Review's predictions for the industries and technologies changing our lives in our What's Next in Tech series.
A startup says it's already started trying to tweak the climate
The news: A startup called Make Sunset claims to have launched weather balloons that may have released reflective sulfur particles in the stratosphere, potentially breaking a controversial barrier in the field of solar geoengineering.
Why it's controversial: In theory, spraying sulfur and similar particles in sufficient quantities could potentially ease global warming. But scientists have largely avoided doing so, partly because so little is known about the real-world effect of such deliberate interventions.
What's next: Luke Iseman, the cofounder and CEO of Make Sunsets, acknowledges that it's a provocative experiment, but says he hopes it will help to nudge us towards the more radical interventions now required to slow climate change. However, experts in the field think such efforts are wildly premature and could have the opposite effect. Read the full story.
—James Temple
What you may have missed over the holidays:
+ Our best illustrations of 2022. Our artists' thought-provoking, playful creations bring our stories to life, often saying more with an image than words ever could. Check out the best picks of last year.
+ The computer scientist who hunts for costly bugs in crypto code. Programming errors on the blockchain can mean $100 million lost in the blink of an eye. Ronghui Gu and his company CertiK are trying to help. Read the full story.
+ This tiny Dutch vehicle for people with disabilities is taking off. The Canta is a compact four-wheeled, two-seat microcar that's unlocking micromobility in the Netherlands. Read the full story.
+ The newest crop found on the farm? Solar panels. A little shade could be helpful for some crops and reduce carbon emissions. Read the full story.
+ What would true diversity sound like? A participatory project explores the linguistic landscape of the US. Read the full story.
The must-reads
I've combed the internet to find you today's most fun/important/scary/fascinating stories about technology.
1 How Ukraine cobbled together a scrappy, digitized military
It's created a cheap version of the systems the Pentagon has spent decades (and billions of dollars) developing. (WSJ $)
+ Ukraine says it's shot down close to 500 drones since September. (The Guardian)
2 Sam Bankman-Fried is planning to plead not guilty
The FTX founder could face up to 115 years in prison if he's convinced of fraud and conspiracy. (Reuters)
3 China's zero covid U-turn is worsening its social inequality
Young people in rural areas are unlikely to recover from the disruption to their education. (FT $)
+ Other countries are requiring visitors from China to produce negative covid tests. (Vox)
+ China's foreign minister has praised the US in a rare show of unity. (Bloomberg $)
4 Tech startups had an awful 2022
As it stands, 2023 isn't looking much better. (WSJ $)
+ Workers laid off from Big Tech firms are looking to start their own. (Reuters)
+ A look back over the biggest tech flops of the past 12 months. (Vox)
5 Brazil's far right is thriving on Twitter
Just as the country's new left-wing president takes office. (Rest of World)
+ We're witnessing the brain death of Twitter. (MIT Technology Review)
6China's generative AI models are seriously problematic
Like their Western counterparts, the results are often inaccurate and offensive. (TechCrunch)
+ How AI-generated text is poisoning the internet. (MIT Technology Review)
7The Earth is constantly creating its own kind of music
A tiny device is helping seismologists to tune into its rhythms. (NYT $)
8 The James Webb Space Telescope has revolutionized astronomy
It's been particularly adept at shedding light on stars' lifecycles. (The Verge)
+ The US military is planning to launch a constellation of satellites in March. (The Atlantic $)
+ NASA is looking out for potentially deadly asteroids. (Inverse)
+ What's next in space. (MIT Technology Review)
9 Your attention span may not be as broken as you think it is
Getting distracted might actually be the productive break your brain is craving. (The Guardian)
+ Why not kickstart the new year without a smartphone? (Slate $)
10 You can blame your nose for that cold you can't shake


Colder temperatures make it harder to fight off nasty bugs. (Wired $)
Quote of the day
"It's mostly scams and memes when you get down to it."
—Caroline Ellison, a close colleague of FTX founder Sam Bankman-Fried who is also facing criminal charges, reflects on the crypto industry in a resurfaced Tumblr post from March 2022, the Washington Post reports.
The big story
The big new idea for making self-driving cars that can go anywhere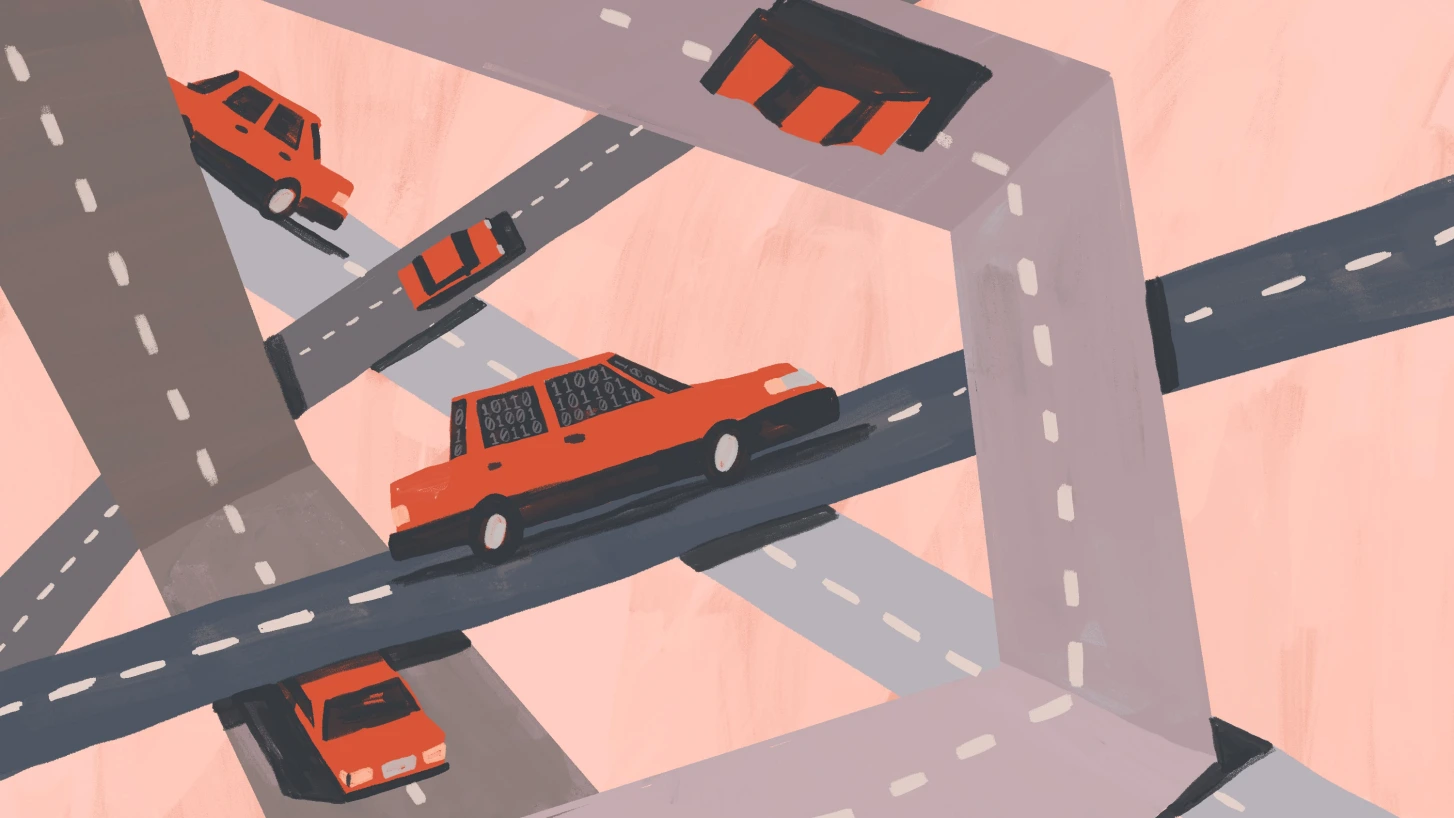 May 2022
When Alex Kendall sat in a car on a small road in the British countryside and took his hands off the wheel back in 2016, it was a small step in a new direction—one that a new bunch of startups bet might be the breakthrough that makes driverless cars an everyday reality.
This was the first time that reinforcement learning—an AI technique that trains a neural network to perform a task via trial and error—had been used to teach a car to drive from scratch on a real road. It took less than 20 minutes for the car to learn to stay on the road by itself, Kendall claims.
These startups are betting that smarter, cheaper tech will let them overtake current market leaders. But is this yet more hype from an industry that's been drinking its own Kool-Aid for years? Read the full story.
—Will Douglas Heaven
We can still have nice things
A place for comfort, fun and distraction in these weird times. (Got any ideas? Drop me a line or tweet 'em at me.)
+ A new year means a whole load of new movies to look forward to. Here are some of the biggest on the horizon.
+ Winning the lottery is like waiting for the bus, it seems.
+ The Architectural Photography Awards shortlist never disappoints.
+ How to really, truly relax.
+ Leonardo da Vinci wasn't just a Renaissance man—he was a cat fan, too.