The Download: US Navy drone swarms, and inside animals' minds
This is today's edition of The Download, our weekday newsletter that provides a daily dose of what's going on in the world of technology.
The US Navy wants swarms of thousands of small drones
The US Navy is working on ways to build, deploy, and control thousands of small drones that are able to flock together to overwhelm anti-aircraft defenses with sheer numbers, budget documents reveal.
The conflict in Ukraine has proved the worth of small drones, which have carried out reconnaissance, guided artillery fire, and destroyed tanks. Such drones are currently limited by the fact that each one needs its own operator. In a swarm, however, hundreds or thousands of drones are controlled as a single unit.
Many nations are working on such swarms, including China, Russia, India, the UK, Turkey, and Israel, which in 2021 became the first nation to use swarming drones in combat. But the US Navy has always been a leader in this field, and the budget documents that MIT Technology Review has read reveal ambitious plans for swarms vastly bigger than anything yet seen. Read the full story.
—David Hambling
Inside the enigmatic minds of animals
More than ever, we feel a duty and desire to extend empathy to our nonhuman neighbors. In the last three years, more than 30 countries have formally recognized other animals—including gorillas, lobsters, crows, and octopuses—as sentient beings.
A trio of new books from Ed Yong, Jackie Higgins, and Philip Ball, detail creatures' rich inner worlds and capture what has led to these developments: a booming field of experimental research challenging the long-standing view that animals are neither conscious nor cognitively complex.
But though all three assemble troves of fascinating research that provides windows into the lives of animals, we're left asking how close we really are to bridging the species divide. Read the full story.
—Matthew Ponsford
This piece is from our forthcoming mortality-themed issue, launching this Wednesday. If you want to read it when it comes out, you can subscribe to MIT Technology Review for as little as $80 a year.
In last Friday's issue of The Download, we included the wrong link to a fascinating piece on reverse-engineering Starlink signals so that they form a navigation system akin to GPS. Read the full story on why it's happening—whether SpaceX likes it or not.
The must-reads
I've combed the internet to find you today's most fun/important/scary/fascinating stories about technology.
1 Donald Trump is looming over the US midterms
Whether he will run for election in 2024 or not is still up in the air. (FT $)
+ Social media is rife with ads containing voting misinfo. (CNN)
+ How effective are platforms' midterm misinfo prevention policies? (Fast Company $)
+ There's still plenty of time for some wild midterm twists and turns. (NY Mag $)
2 Xi Jinping has secured a historic third term in power 
His victory makes it likely he'll lead China's Communist Party for at least another decade. (BBC)
+ China's tech stocks dropped sharply after the news. (CNBC)
+ Xi has surrounded himself with men unlikely to question his authority. (The Guardian)
+ How power transferred from Mao to Xi. (WP $)
+ Li Qiang is an unusual choice for Xi's right-hand man. (Vox)
3 England wants to eradicate new HIV cases by 2030
New treatments will help to address healthcare disparity across the country. (The Guardian)
4 The Argentine influencer who traded luxury for guerilla philanthropy
Santiago Maratea's cross-party calls to action have made him the scourge of politicians. (Rest of World)
5 Crypto's biggest political megadonor is an enigma
But we know he's a dedicated follower of "effective altruism." (The Atlantic $)
+ Inside effective altruism, where the far future counts a lot more than the present. (MIT Technology Review)
6 Why are there so many food allergies these days?


Our obsession with hygiene may have something to do with it. (Vox)
7 TikTok's biggest stars are more vulnerable than ever
Going viral constantly can take a real toll on a creators' mental health. (WP $)
+ All of TikTok's successes can be traced back to its algorithm. (The Guardian)
+ How aspiring influencers are forced to fight the algorithm. (MIT Technology Review)
8 Steve Jobs is still curating his own legacy
More than a decade after his death. (NYT $)
+ It was Bono's idea to inflict U2's 13th album on Apple users back in 2014. (The Guardian)
9 Record labels aren't happy about AI music generators
They're concerned it could pose a threat to artists' livelihood. (Motherboard)
+ This artist is dominating AI-generated art. And he's not happy about it. (MIT Technology Review)
10 It's a scary time for the tech industry

Maybe a party could help take the edge off. (The Information $)
Quote of the day
"You can't put the genie back in the bottle. But you can at least have everyone look at the genie."
—Peter Wang, an Austin-based tech executive, reflects on the challenges facing the new wave of generative text-to-image and video AI models to the New York Times.
The big story
This US company sold iPhone hacking tools to UAE spies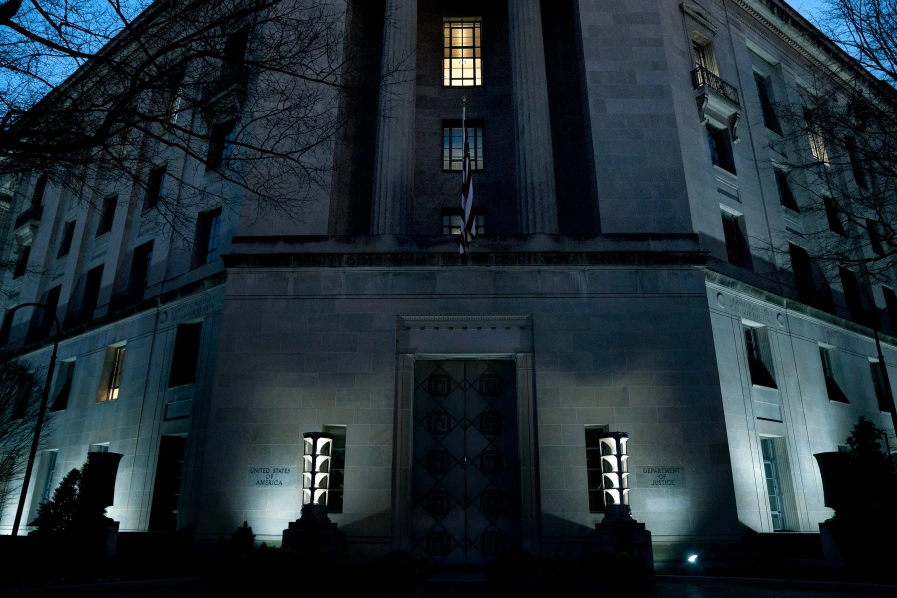 September 2021
When the United Arab Emirates paid over $1.3 million for a powerful and stealthy iPhone hacking tool in 2016, the monarchy's spies—and the American mercenary hackers they hired—put it to immediate use.
The tool exploited a flaw in Apple's iMessage app to enable hackers to completely take over a victim's iPhone. It was used against hundreds of targets in a vast campaign of surveillance and espionage whose victims included geopolitical rivals, dissidents, and human rights activists.
MIT Technology Review can confirm the exploit was developed and sold by an American firm named Accuvant—shedding new light on the role played by American companies and mercenaries in the proliferation of powerful hacking capabilities around the world. Read the full story.
—Patrick Howell O'Neill
We can still have nice things
A place for comfort, fun and distraction in these weird times. (Got any ideas? Drop me a line or tweet 'em at me.)
+ Korean thriller Decision to Leave sounds intriguing.
+ The live dancing references for the Muses in Disney's Hercules are absolutely incredible.
+ Happy Diwali to those who celebrate—if you're stuck for inspiration, these recipes look extremely tasty.
+ Would you cover your entire home with doodles? This chap did.
+ Put the notebook down!