The Download: Turkey's EV ambitions, and making AI fair for artists
This is today's edition of The Download, our weekday newsletter that provides a daily dose of what's going on in the world of technology.
How a Chinese battery company powers Turkey's home-grown EVs
2023 is a big year for Turkey, with both the republic's 100-year-anniversary and a high-stakes election coming up. It's also the year when the country is set to start shipping its first domestic electric vehicle, a symbol of future economic growth.
There are a lot of similarities between the path China took and the path Turkey is now on. Both countries are automotive powerhouses that aren't satisfied with staying at the lower end of the auto supply chain. EVs offer the chance to enter a new and fast-growing market.
The key difference is that China is already ahead in the EV race, while Turkey has just entered it. That's why Turkey isn't going it alone. It's partnering with Farasis, one of China's top battery companies, heralding the next step in the two countries' already close economic relationship. Read the full story.
—Zeyi Yang
Zeyi's story is from China Report, his weekly newsletter giving you the inside track on all things China. Sign up to receive it in your inbox every Tuesday.
Read more about China's electric vehicle ambitions:
+ How did China come to dominate the world of electric cars? Hint: generous government subsidies have helped. Read the full story.
+ EV batteries are the next point of tension between China and the US. The US wants to move away from gas-powered cars, but it won't be able to without Chinese-made batteries.  Read the full story.
Podcast: Generating creativity
In the latest episode of In Machines We Trust, the team meets people building next generation tools for creativity, and exploring how these AI models should be trained and deployed in order to be both useful and fair to artists. Listen to it on Apple Podcasts, or wherever you get your podcasts.
The must-reads
I've combed the internet to find you today's most fun/important/scary/fascinating stories about technology.
1 We already know how to make AI safer 
Making research more transparent and robust guidelines are the first steps. (Wired $)
+ Progress in robotics is massively lagging behind AI these days. (The Atlantic $)
+ Do AI systems need to come with safety warnings? (MIT Technology Review)
2 China is stalling mergers involving American companies
It's a power move to counter the US' recent export rules. (WSJ $)
+ China is reviewing a top US chipmaker's security. (NYT $)+ How a security blog uncovered surveillance in China. (Wired $)
3 Amazon helped to kill an emissions reduction climate bill 
If passed, the bill would have regulated its data centers. (WP $)
+ Amazon is labeling massive companies as 'small businesses.' (The Information $)
4 Google is extremely proud of its supercomputer
It says the machine is faster and greener than Nvidia's similar systems. (Reuters)
5 Chatbots' grasp of non-English languages is shaky
A group of AI startups want to improve its responses for users in other countries. (FT $)
6 The weight loss drug market is exploding
But the side-effects can be brutal. (The Atlantic $)
+ Weight-loss injections have taken over the internet. But what does this mean for people IRL? (MIT Technology Review)
7 How Europe became a green aviation hotbed
The bloc's ambitious carbon-neutral targets are incentivizing startups. (Bloomberg $)
+ Falling lithium prices is good news for EV makers. (WSJ $)+ How new technologies could clean up air travel. (MIT Technology Review)
8 Inside the bitter battle over chip design
Researchers are arguing over whether humans or AI design better chips. (IEEE Spectrum)
+ These simple design rules could turn the chip industry on its head. (MIT Technology Review)
9 Marketing students are being taught how to go viral online
Staying one step ahead of the algorithm takes some serious work. (NYT $)
10 Why pop-ups keeping popping up
Cookie notices, and subscription request boxes are relentless right now. (The Verge)
Quote of the day
"It's like the MAGA hat for Twitter."
—Podcast host Rick Smith says Twitter's blue check mark has become more of an indicator of someone's views than a signifier of their credibility, reports Bloomberg.
The big story
The metaverse is the next venue for body dysmorphia online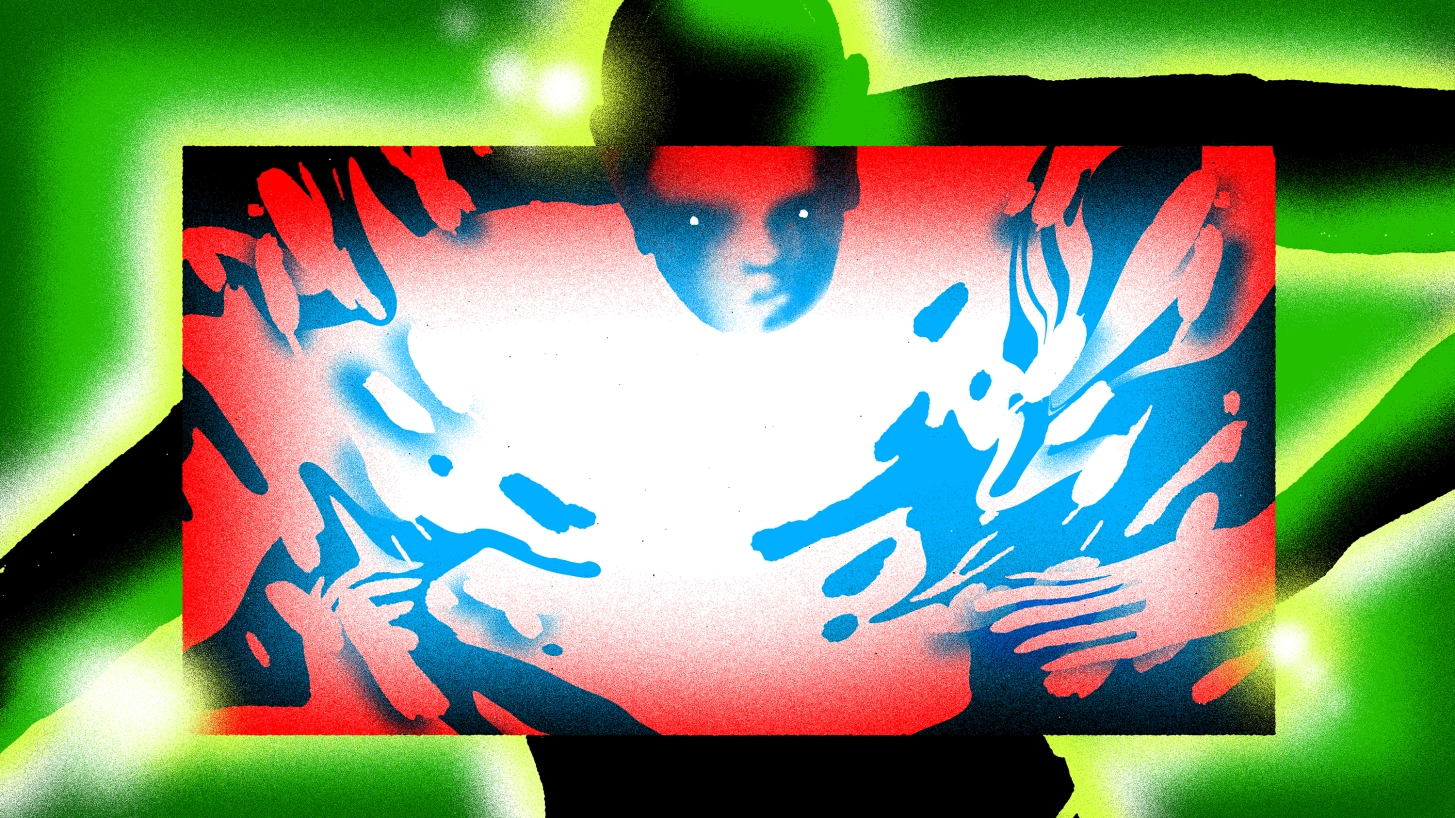 In Facebook's vision of the metaverse, we will all interact in a mashup of the digital and physical worlds. Digital representations of ourselves will eat, talk, date, shop, and more.
But if these avatars really are on their way, we'll need to face some tough questions about how we present ourselves to others. And how might these virtual versions of ourselves change the way we feel about our bodies, for better or worse? Read the full story.
—Tanya Basu
We can still have nice things
A place for comfort, fun and distraction in these weird times. (Got any ideas? Drop me a line or tweet 'em at me.)
+ Daisy Jones and the Six may feature some dodgy lyrics, but makes for pretty fun TV.
+ Plenty of sports teams use owls as their mascots, but how do they stack up?
+ #SpiritualBath is one TikTok trend I'm fully onboard with. 
+ These photos are a joyous celebration of New York's vibrant roller disco scene.
+ Now that we know the third season of The White Lotus will be set in Thailand, here's some top predictions for the hotels that could feature.