The Download: tricking AI text-detectors, and covid's unanswered questions
This is today's edition of The Download, our weekday newsletter that provides a daily dose of what's going on in the world of technology.
AI-text detection tools are really easy to fool
The news: As soon as ChatGPT launched, there were fears that students would use the chatbot to churn out passable essays. In response, startups started creating products that promise to spot whether text was written by a human or a machine. The problem is, it's relatively simple to trick these tools and avoid detection, according to new research.
How it unfolded: Researchers tested 14 commonly-used AI-detection tools, and found that while they detected human-written text consistently, they struggled to pick up ChatGPT-generated text that had been slightly rearranged by humans or obfuscated by a paraphrasing tool. This suggests that all students need to do is slightly adapt the essays the AI generates to evade detection.
Why it matters: Experts believe that overreliance on AI detection tools could lead to incorrect accusations of cheating, which could have dire consequences for students' academic career. Read the full story.
—Rhiannon Williams
Read more about how AI will change education in this great piece by my colleague Will.
Covid hasn't entirely gone away—here's where we stand
—Jessica Hamzelou
My colleague has just come down with covid-19. The onset of symptoms was rapid, and she described it as "like being hit by a freight train." "How very retro of you," another colleague commented. Another replied: "This is still a thing?"
As a health reporter who has been covering covid since the early days, I am still asked this question on a fairly regular basis. And more than three years in, there are still some big, unanswered questions when it comes to covid. We still don't really know where this particular coronavirus came from, and our understanding of long covid is still patchy at best. But we do know it continues to cause infections, disease—and death. Read the full story.
Jessica's story is from The Checkup, her weekly newsletter giving you the inside track on all things biotech. Sign up to receive it in your inbox every Thursday.
The must-reads
I've combed the internet to find you today's most fun/important/scary/fascinating stories about technology.
1 Twitter is threatening to sue Meta over Threads
It claims that Meta poached former Twitter workers to create the "copycat" app. (Semafor)
+ Impressively, Threads sign-ups have surged past the 30 million mark. (WP $)
+ It's also already hosting a whopping 95 million posts. (The Verge)
+ Threads has what other Twitter rivals don't: a built-in user base. (Wired $)
2 Oceangate has suspended all operations
It had another two trips to the Titanic penciled in for June 2024. (WSJ $)
3 Reddit has even more demands for its moderators
Mods are being told to remove NSFW labels that make a subreddit ineligible for advertising. (The Verge)
4 ChatGPT is losing users
Visits to its website dropped by 10% last month. (WP $)
+ Meanwhile, Alibaba has created a new AI image generator. (Reuters)
+ The inside story of how ChatGPT was built from the people who made it. (MIT Technology Review)
5 Tesla's New York State solar-panel factory is a flop
Eight years and $1 billion later, its output is woeful. (WSJ $)
+ At least solar cell technology is coming on in leaps and bounds. (New Scientist $)
6 Brazil gig reviewers are competing for jobs
The country's dire economy means that even gigs filming fake reviews are much sought-after.  (Rest of World)
7 Compostable plastic is still just plastic
Without the means to compost it properly, it's effectively useless. (The Atlantic $)
8 Apple's Vision Pro headset is a pain to manufacture
Sony, which is making its tiny displays, is feeling the pressure. (FT $)
9 These enthusiasts are competing to make the worst computer game 
Pear-Shaped and Crap Football are just some of the notable past entries. (The Guardian)
10 You can now listen to deep space
Transforming space images into musical sequences is a new way to appreciate them. (Wired $)
+ How sounds can turn us on to the wonders of the universe. (MIT Technology Review)
Quote of the day
"I cringe every time I get that weekly screen time report from my iPhone."
—Evadne Eddins, 29, is feeling the effects of app fatigue, as she struggles to juggle all her different social media platforms, she tells the Washington Post.
The big story
Dementia content gets billions of views on TikTok. Whose story does it tell?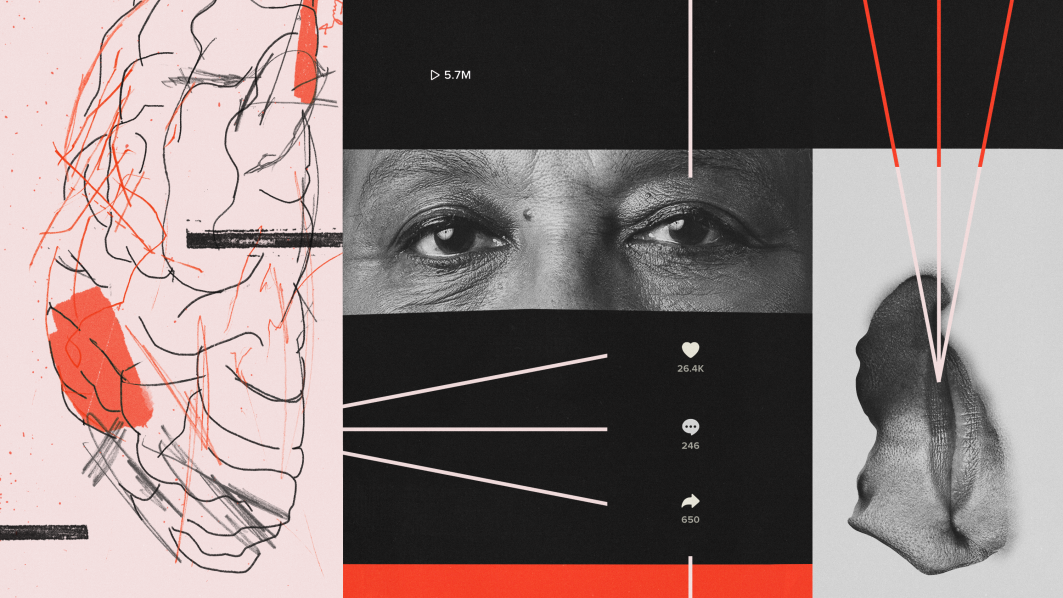 February 2022
A dementia diagnosis can instantly change how the world sees someone. The internet, at its best, can help make the reality of living with dementia more visible. And for some, the internet is the only place they can connect with others going through the same thing. But among the popular #Dementia hashtag on TikTok, it's easy to find viral videos in which care partners mock dementia patients and escalate arguments with them on camera.
Creators have not settled on the ethics of making public content about someone who may no longer be able to consent to being filmed. Meanwhile, people who are themselves living with dementia are raising their own questions about consent, and emphasizing the harms caused by viral content that perpetuates stereotypes or misrepresents the full nature of the condition. Read the full story.
—Abby Ohlheiser
We can still have nice things
A place for comfort, fun and distraction in these weird times. (Got any ideas? Drop me a line or tweet 'em at me.)
+ How sharks won the evolutionary arms race.
+ Get your weekend off to a great start with this sitar version of Grimes' Oblivion.
+ Would you try fungi bacon?
+ Here's a useful guide for what to do, and crucially, not to do on a plane.
+ I could really do with some cheesy mashed potato pancakes right about now.