The Download: thermal energy networks, and AI propaganda
This is today's edition of The Download, our weekday newsletter that provides a daily dose of what's going on in the world of technology.
Underground thermal energy networks are becoming crucial to the US's energy future
The news: Thirteen US states are now implementing underground thermal energy networks to reduce buildings' carbon emissions as part of a nationwide push to adopt cleaner energy sources.
How it works: Thermal energy networks use pipe loops that connect multiple buildings and provide heating and cooling through water-source heat pumps. Geothermal heat is commonly used in these networks, and they can provide efficient, fossil fuel-free heating and cooling to commercial and residential buildings.
Looking to the future: While the projects are still at the planning and regulatory stage in most of the 13 states, construction is already underway in some, with some working towards the target of being operational by 2025. Read the full story.
—June Kim
How generative AI is boosting the spread of disinformation and propaganda
What's happening: Artificial intelligence has turbocharged state efforts to crack down on internet freedoms over the past year. Governments around the world, in both democracies and autocracies, are using AI to generate texts, images, and video to manipulate public opinion and censor critical online content, a new report by Freedom House has found.
How it works: Generative AI is lowering the barrier of entry for disinformation campaigns, and automated systems are enabling governments to conduct more precise and more subtle forms of online censorship.
The big picture: As AI-generated content on the internet becomes normalized, it's going to allow political actors to cast doubt about reliable information too. Read the full story.
—Tate Ryan-Mosley
E-sports are more popular than traditional sports in Asia
For the first time in history, e-sports is an official, medal-earning event at the Asian Games, the continent's regional version of the Olympics, which opened last week. Over 20 countries competed in seven e-sports games in front of thousands of people inside the arena, while millions watched online or on TV.
These events are attracting more interest than the Asian Games' traditional sports. Of all the competitions taking place, e-sports is the only one in which arena tickets were sold on a lottery basis because of skyrocketing demand.
Of all the countries competing, China is by far the leader. It's the largest e-sports market in the world, despite the Chinese government's deep ambivalence toward e-sports—it praises them as a source of national pride even as it despises them as a factor in internet addiction. Read the full story.
—Zeyi Yang
This story is from China Report, our weekly newsletter giving you the inside track on all things tech in China. Sign up to receive it in your inbox every Tuesday.
ClimateTech starts today
MIT Technology Review's second ClimateTech conference kicks off today! It's not too late to register for online access to hear more about how some of the sector's sharpest minds are working towards a greener, more sustainable future.
The must-reads
I've combed the internet to find you today's most fun/important/scary/fascinating stories about technology.
1 Amazon used a secret algorithm to raise its prices
Which caused its competitors to raise their prices in response. (WSJ $)
2 The opening arguments in Sam Bankman-Fried's trial will be read today
Yesterday's jury selection sounded chaotic, to say the least. (The Guardian)
+ SBF himself appeared pretty upbeat during the first day of proceedings. (Slate $)
+ Anthony Scaramucci could be called as a witness. (Reuters)
+ The jury is likely to be asked whether SBF deliberately set out to deceive. (Wired $)
3 Anthropic is in talks to raise even more money
Hot on the heels of Amazon's major investment, Google is stepping up to the plate. (The Information $)
+ Generative AI risks concentrating Big Tech's power. Here's how to stop it. (MIT Technology Review)
4 A pedestrian was hit by a robotaxi in San Francisco
The incident boosts city officials' argument that the vehicles aren't safe enough to operate independently. (NBC)
+ Robotaxis are here. It's time to decide what to do about them. (MIT Technology Review)
5 The father of bitcoin seems to back
Satoshi Nakamoto appears to have broken their five year silence. (Motherboard)
6 Regulating space is seriously tricky
Several US government factions are in charge of it, but there's no umbrella oversight. (Bloomberg $)
7 Spotify is finally embracing audiobooks
But there's a limit to how many you can listen to without having to pay extra. (FT $)
8 Celebrities are already fed up of deepfake AI ads
The nascent industry uses famous people's likenesses without their permission. (WP $)
+ People are hiring out their faces to become deepfake-style marketing clones. (MIT Technology Review)
9 Porn is rife on YouTube 
You just need to know where to look. (404 Media)
10 You can ignore those emergency test conspiracy theories


Today's cell phone alert in the US is nothing to do with covid, or zombies. (NY Mag $)
Quote of the day
"I invested in crypto. I did lose a lot."
—A potential juror in the Sam Bankman-Fried fraud trial explains why he would be an unsuitable jury candidate, Insider reports.
The big story
Inside China's unexpected quest to protect data privacy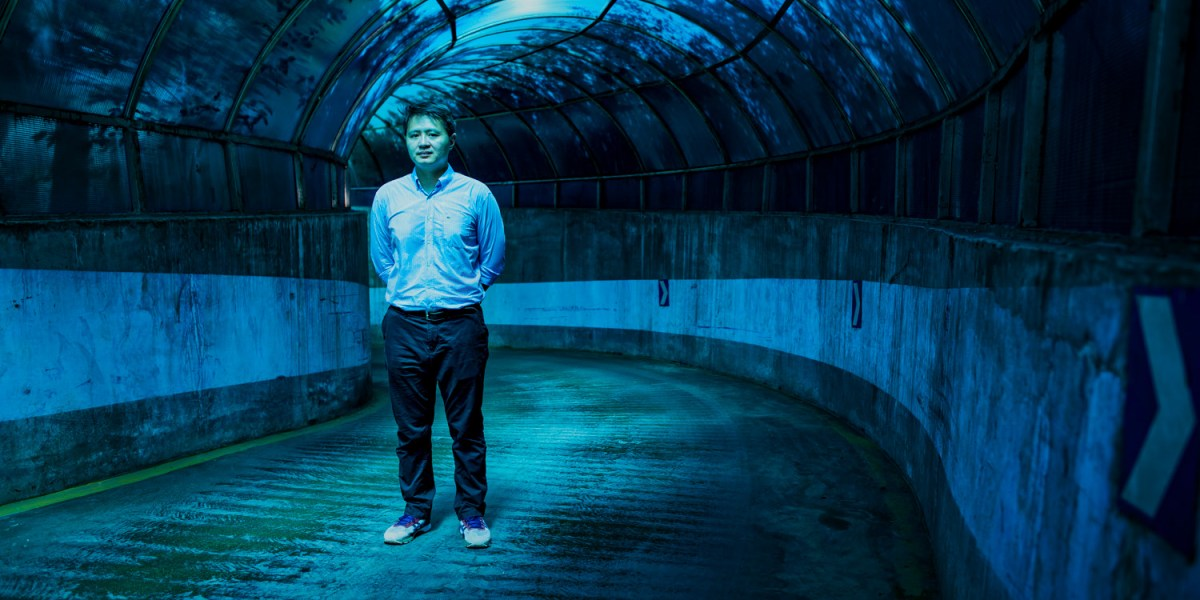 August 2020
In the West, it's widely believed that neither the Chinese government nor Chinese people care about privacy. In reality, this isn't true.
Over the last few years the Chinese government has begun to implement privacy protections that in many respects resemble those in America and Europe today.
At the same time, however, it has ramped up state surveillance. This paradox has become a defining feature of China's emerging data privacy regime, and raises a serious question: Can a system endure with strong protections for consumer privacy, but almost none against government snooping? Read the full story.
—Karen Hao
We can still have nice things
A place for comfort, fun and distraction in these weird times. (Got any ideas? Drop me a line or tweet 'em at me.)
+ Do you like natural wine? Walking boots? Tooth gems? You might just be a nu-hipster.
+ School of Rock is 20 years old, and just as good now as it was then.
+ Meet the divers getting up close and personal with migrating salmon in Canada.
+ Contemporary writers are ditching speech marks. Will we miss them?
+ Meanwhile, in the UK…