The Download: the gender issue, and rethinking net-zero
This is today's edition of The Download, our weekday newsletter that provides a daily dose of what's going on in the world of technology.
Introducing: The Gender Issue
Our first ever gender issue tackles a topic this magazine and the wider tech sector has given too little thought to for too many decades.
When we started planning for this issue months ago, it felt both overdue and like an important lens through which to view the limitless possibilities of the future. As we were putting it together, the Supreme Court overturned Roe v. Wade, making it feel urgent in a wholly new way.
The latest print issue of MIT Technology Review delves into the shifting, complex ways in which we think about gender now. Here's a selection of some of the new stories in the edition, guaranteed to get you thinking.
+ The fascinating story race to make human sex cells in a lab.
+ Meet Paul D. Hunt, the designer behind gender-neutral emoji who is pushing to make the little pictograms more reflective of the human experience.
+ How one false paper helped legitimize anti-trans ideology online, and caused untold harm.
+ Why software needs to do better than 'male,' 'female,' and 'other.'
+ The real reason why tech can't fix its gender problem? Money.
+ Meta may have banned filters that "encourage plastic surgery," but the fight for "Instagram face" is far from over.
We hope you enjoy it, and that it reveals something new to you about the present that helps you better understand and prepare for the future.
Read the full magazine, and if you haven't already, you can subscribe to MIT Technology Review for as little as $80 a year.
We must fundamentally rethink "net-zero" climate plans. Here are six ways.
Corporate climate plans, from the likes of Amazon and others, rely heavily on investing in carbon offset projects like tree planting and forest preservation, or other efforts that purport to help the climate. But studies and investigations have repeatedly found that the benefits of these efforts can be wildly inflated.
A growing number of carbon market experts and corporate climate advisors now want companies to fundamentally rethink their climate strategies and aim higher than basic net-zero plans.
Actually cutting operational emissions will mean investing heavily in supporting, testing, and scaling emerging solutions; and pushing for aggressive policies that will pressure suppliers and other business partners to strive for similar changes.
Read this story explaining six crucial ways that companies can reduce their carbon footprint.
—James Temple
The must-reads
I've combed the internet to find you today's most fun/important/scary/fascinating stories about technology.
1 Twitter's security revelations are music to Elon Musk's ears
The whistleblower complaint is likely to be brought up in court during a hearing today. (WP $)
+ Peiter Zatko, the whistleblower, is an eminent cybersecurity expert. (Bloomberg $)
+ Twitter appears to have mixed up its toxic content and spam teams. (Reuters)
+ Jack Dorsey's legacy still looms large at Twitter. (The Verge)
2 The outgoing White House AI director explains future policy challenges
Lynne Parker is concerned that people perceive AI as too tough to get into. (MIT Technology Review)
3 Facebook restricted a Planned Parenthood abortion pills post
Despite the fact that abortion is legal in the state of Michigan. (Motherboard)
+ Post-Roe, student health care is under threat. (Wired $)
+ Where to get abortion pills and how to use them. (MIT Technology Review)
4 How call center software makes workers sound whiter and American
In a bid to encourage call recipients to be politer and more receptive. (SFGate)
5 We need to update the census
It no longer reflects the population it's supposed to serve. (Wired $)
6 US Congress doesn't believe all UFOs are man-made


Which contradicts the accepted truth that they're human-made vehicles. (Motherboard)
7 Open-source intelligence is being exploited in India
Right-wing groups are co-opting it to undermine critics of prime minister Narendra Modi. (Rest of World)
8 Why black holes are the engines driving galaxies
We're still learning how they operate, though. (Quanta)
+ NASA's moon mission is on track to blast off next week. (FT $)
9 The simple joy of airplane movies
Time to unplug and kick back. (The Atlantic $)
10 How to date when you've been kicked off Tinder


It leaves victims feeling like they've been iced out of the dating game entirely. (NY Mag $)
Quote of the day
"If you see me, weep."
—A chilling engraving from 1616 on a 'hunger' stone exposed by falling water levels in the Elbe River, close to the town of Děčín in the Czech Republic, warning of famine and tough times ahead, reports the New York Times.
The big story
How rising groundwater caused by climate change could devastate coastal communities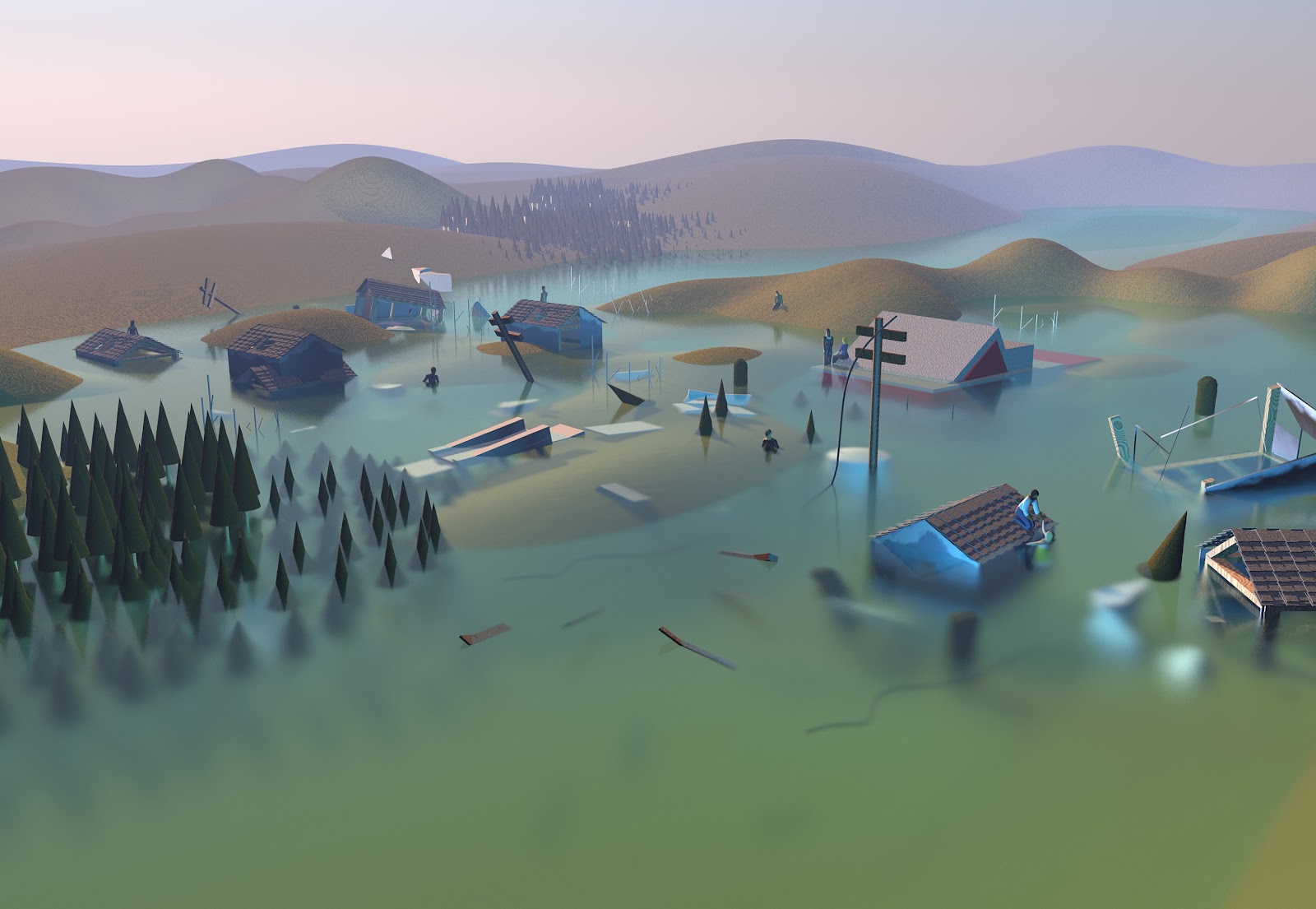 December 2021
Rising groundwater presents a real, and potentially catastrophic, threat to our infrastructure. Roadways will be eroded from below; septic systems won't drain; seawalls will keep the ocean out but trap the water seeping up, leading to more flooding. Home foundations will crack; sewers will backflow and potentially leak toxic gases into people's homes.
Impacts on existing infrastructure and planned climate adaptations could be catastrophic. Remediation efforts that haven't planned for groundwater rise will be rendered useless. Billions of dollars in infrastructure will need to be upgraded. And it will likely affect an area much larger than what's captured on most flood maps. And because of how groundwater moves, people who are at risk may not know it until it's too late. Read the full story.
—Kendra Pierre-Louis
We can still have nice things
A place for comfort, fun and distraction in these weird times. (Got any ideas? Drop me a line or tweet 'em at me.)
+ This heartwarming video of a shark greeting her human friend is very sweet.
+ Maybe it's time we all just quiet quit.
+ The Spanish answer to Stonehenge is believed to date all the way back to 5,000 BC.
+ Manet's painting, A Bar at the Folies-Bergère, will speak to anyone who's ever worked in hospitality.
+ This jazz piano livestream makes me feel like I'm propping up a dive bar in New York.