The Download: the climate tech companies to watch, and mysterious AI models
This is today's edition of The Download, our weekday newsletter that provides a daily dose of what's going on in the world of technology.
Coming soon: MIT Technology Review's 15 Climate Tech Companies to Watch
For decades, MIT Technology Review has published annual lists highlighting the advances redefining what technology can do and the brightest minds pushing their fields forward.
This year, we're launching a new list, recognizing companies making progress on one of society's most pressing challenges: climate change.
MIT Technology Review's 15 Climate Tech Companies to Watch will highlight the startups and established businesses that our editors think could have the greatest potential to address the threats of global warming. And attendees of our upcoming ClimateTech conference will be the first to find out. Read the full story.
—James Temple
ClimateTech is taking place at the MIT Media Lab on MIT's campus in Cambridge, Massachusetts, on October 4-5. You can register for the event, either in-person or online, here.
We know remarkably little about how AI language models work
AI language models are not humans, and yet we evaluate them as if they were, using tests like the bar exam or the United States Medical Licensing Examination.
The models tend to do really well in these exams, probably because examples of such exams are abundant in the models' training data. Now, a growing number of experts have called for these tests to be ditched, saying they boost AI hype and fuel the illusion that such AI models appear more capable than they actually are.
These discussions (raised in this story last week) highlight just how little we know about how AI language models work and why they generate the things they do—and why our tendency to anthropomorphize can be problematic. Read the full story.

Melissa's story first appeared in The Algorithm, her weekly newsletter giving you the inside track on all things AI. Sign up to receive it in your inbox every Monday.
The must-reads
I've combed the internet to find you today's most fun/important/scary/fascinating stories about technology.
1 Elon Musk is suing the Anti-Defamation League
He claims the organization is trying to kill X, blaming it for a 60% drop in advertising revenue. (TechCrunch)
+ The ADL has tracked a rise in hate speech on X since Musk took over. (Insider $)
2 China is creating a state-backing chip fund
It's part of the country's plan to sidestep increasingly harsh sanctions from the US. (Reuters)
+ The outlook for China's economy isn't too rosy right now. (Bloomberg $)
+ The US-China chip war is still escalating. (MIT Technology Review)
3 India's lunar mission is officially complete
Its rover and lander has shut down—for now. (New Scientist $
+ The rover even managed a small hop before entering sleep mode. (Sky News)
+ What's next for the moon. (MIT Technology Review)
4 'Miracle cancer cures' don't come cheap
The high costs of personalized medicine mean many of the most vulnerable patients are priced out of life-saving treatment. (Wired $)
+ Two sick children and a $1.5 million bill: One family's race for a gene therapy cure. (MIT Technology Review)
5 Investors are losing faith in Sequoia
The venture capital firm's major shakeup has raised a lot of questions about its future. (FT $)
6 Record numbers of Pakistan's tech workers are leaving the country
Talented engineers are seeking new opportunities, away from home. (Rest of World)
7 Video games are becoming gentler
A new wave of gamers want to be soothed, not overstimulated. (Economist $)
8 Spotify's podcasting empire is crumbling
The majority of its shows aren't profitable, and competition is fierce. (WSJ $)
+ Bad news for white noise podcasts: ad payouts are being stopped. (The Verge)
9 Who is tradwife content for, really?
The young influencers espousing traditional family values are unlikely to do so forever. (NY Mag $)
10 AI wants to help us talk to the animals
Wildlife is under threat. Trying to communicate with other species could help us protect them. (New Yorker $)
Quote of the day
"It's the end of the month versus the end of the world."
—Nicolas Miailhe, co-founder of think tank the Future Society, points out the extreme disparity between camps of AI experts who can't agree over how big a threat AI poses to humanity to the Wall Street Journal.
The big story
The quest to learn if our brain's mutations affect mental health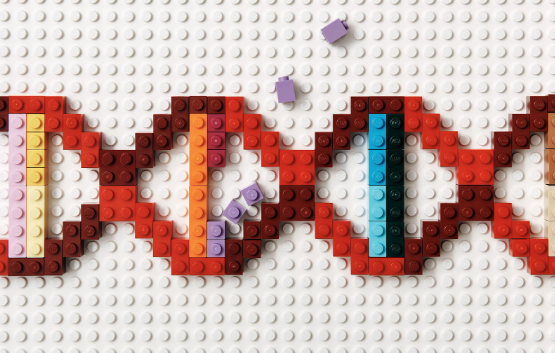 August 2021
Scientists have struggled in their search for specific genes behind most brain disorders, including autism and Alzheimer's disease. Unlike problems with some other parts of our body, the vast majority of brain disorder presentations are not linked to an identifiable gene.
But a University of California, San Diego study published in 2001 suggested a different path. What if it wasn't a single faulty gene—or even a series of genes—that always caused cognitive issues? What if it could be the genetic differences between cells?
The explanation had seemed far-fetched, but more researchers have begun to take it seriously. Scientists already knew that the 85 billion to 100 billion neurons in your brain work to some extent in concert—but what they want to know is whether there is a risk when some of those cells might be singing a different genetic tune. Read the full story.
—Roxanne Khamsi
We can still have nice things
A place for comfort, fun and distraction in these weird times. (Got any ideas? Drop me a line or tweet 'em at me.)
+ Has it really been 15 years since Fergie started doing cartwheels mid-performance on the Today show?
+ I'm blessing your Tuesday with these adorable baby meerkats (meerkittens?)
+ Japan's mascots are weird, wonderful, and everything inbetween.
+ Instagram's hottest faces wouldn't be seen dead without a paperback.
+ A ZZ Top reimagining of Metallica's Kill 'Em All? Perfection.