The Download: some good climate news, and a revolutionary new chip design
This is today's edition of The Download, our weekday newsletter that provides a daily dose of what's going on in the world of technology.
A few pieces of good news on climate change (and a reality check)
When it comes to the climate, the picture can look bleak.
Emissions of the greenhouse gasses that cause climate change are estimated to have reached new heights in 2022. Meanwhile, climate disasters, from record heat waves in China and Europe to devastating floods in Pakistan, seem to be hitting at a breakneck pace.
But a close look at global data shows that there are a few bright spots of good news, and a lot of potential progress ahead. Renewable sources make up a growing fraction of the energy supply, and they're getting cheaper every year. Countries are also setting new targets for emissions reductions, and unprecedented public investments could unlock more technological advances.
So despite what can feel like a barrage of bad news, there are at least a few reasons to be hopeful. Read the full story.
—Casey Crownhart
These simple design rules could turn the chip industry on its head
Since the computer was invented, humans have devised many programming languages to command them to do our bidding. For a chip to execute your code, software must translate it into instructions a chip can use. So engineers designate specific binary sequences to prompt the hardware to perform certain actions, known as the computer's instruction set.
For years, the chip industry has relied on a variety of proprietary instruction sets, which companies license for millions of dollars a pop.
Lately, though, many hardware and software companies worldwide have begun to converge around a publicly available instruction set known as RISC-V. It's a shift that could radically change the chip industry, and empower smaller companies and budding entrepreneurs along the way. Read the full story.
—Sophia Chen
RISC-V is one of MIT Technology Review's 10 Breakthrough Technologies of 2023. Explore the rest of the list, and tell us what you think the 11th technology should be by voting in our poll.
The economy is down, but AI is hot. Where do we go from here?
Over the past few weeks, the world's richest tech companies have announced massive layoffs. From Alphabet, Amazon and Meta, to Microsoft and Twitter, the job losses are affecting not only individual AI researchers, but entire AI teams.
Economists predict the US economy may enter a recession this year amid a highly uncertain global economic outlook and big tech companies have started to feel the squeeze.
In the past, economic downturns have shut off the funding taps for AI research. These periods are called "AI winters." But this time we're seeing something totally different. AI research is still extremely hot, and it's continuing to make big leaps in progress—even as tech companies have started tightening their belts. Read the full story.
—Melissa Heikkilä
Melissa's story is from The Algorithm, her weekly newsletter giving you the inside track on all things AI. Sign up to receive it in your inbox every Monday.
The must-reads
I've combed the internet to find you today's most fun/important/scary/fascinating stories about technology.
1 Elon Musk has defended his controversial tweet in court
He insists his proposal to take Tesla private at $420 a share wasn't a weed joke. (The Verge) 
+ Tesla investors claim they lost billions because of the tweet. (WP $)
+ Musk says his SpaceX stake could have funded a buyout. (Reuters)
+ Meanwhile, Twitter is being sued over its UK HQ's unpaid rent. (Bloomberg $)
2 Microsoft plans to invest billions into OpenAI
Just days after it confirmed plans to lay off 10,000 workers. (CNN)
+ It's undeniably a major coup for Microsoft's AI credentials. (Vox)
+ CEO Satya Nadella first invested in OpenAI back in 2019. (The Information $)
+ Here's how Microsoft could use ChatGPT. (MIT Technology Review)
 
3 Silicon Valley has run out of cheap money 
It's tough for even the biggest players at the moment. (NYT $)
+ All these layoffs are especially bad news for the metaverse. (Insider $) 
+ Spotify is the latest company to announce it's cutting jobs. (Engadget)
4 Crypto investors are going it alone
They're withdrawing their holdings from exchanges to their own wallets. (Reuters)
+ What it's like to investigate super rich fraudsters. (The Guardian)
 
5 US banks' green credentials are being assessed
The Federal Reserve wants to know how they'll handle climate emergencies. (Vox)
 
6 The US Government is poised to sue Google
Over the company's digital ad dominance. (Bloomberg $)
 
7 What will it take to make electric vehicles truly mainstream?


Customers need to be convinced the rewards outweigh the potential risks. (IEEE Spectrum)
+ In theory, EV owners could help to prop up the power grid. (Wired $)
+ Why EVs won't replace hybrid cars anytime soon. (MIT Technology Review)
 
8 What it's like to be the only person with a medical condition
It's not much fun to be in a situation where no one else is known to have the exact same genetic mutation as you. (New Yorker $)
 
9 Spare a thought for the sneaker resellers

Bot crackdowns and a potential recession spell tough times ahead. (Insider $)
 
10 Corecore is taking over TikTok
It's an oddly beautiful expression of existential angst. Vice)
+ What's up with TikTok, exactly? (Wired $)
Quote of the day
"I didn't give my wife enough time. Now that World of Warcraft is gone, I want to make amends." 
—Wu, a longtime fan of video game World of Warcraft, tries to find an upside to the game being taken offline in China, the Guardian reports.
The big story
How mobile money supercharged Kenya's sports betting addiction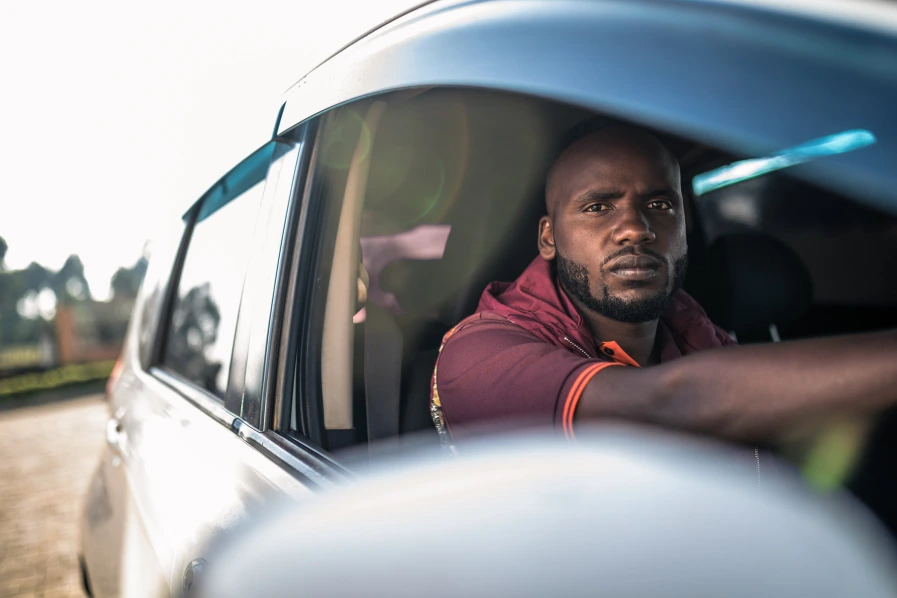 April 2022
Mobile money has mostly been hugely beneficial for Kenyans. But it has also turbo-charged the country's sports betting sector.
Experts and public figures across the African continent are sounding the alarm over the growth of the sector increasingly loudly. It's produced tales of riches, but it has also broken families, consumed college tuitions, and even driven some to suicide. Read the full story.
—Jonathan W. Rosen
We can still have nice things
A place for comfort, fun and distraction in these weird times. (Got any ideas? Drop me a line or tweet 'em at me.)
+ Jane Fonda just sounds like the best friend ever (thanks Charlotte!)
+ I enjoyed Gritty, the Philadelphia Flyers' mascot, recreating the iconic DVD screensaver live at a game.
+ Communicating with cats is not for the faint of heart.
+ This shipwrecked teddy bear's restoration journey is truly heartwarming.
+ You'll never separate me from my useless little treats!