The Download: solar geoengineering's high stakes, and tracking student's moods
This is today's edition of The Download, our weekday newsletter that provides a daily dose of what's going on in the world of technology.
This technology could alter the entire planet. These groups want every nation to have a say.
Picture two theoretical futures: one in which nations counteract climate change by reflecting sunlight back into space, and another where the world continues heating up. There are big differences between the two, but a lot of smaller, more subtle changes too.
Take malaria, for example. By 2070, the overall risk of malaria transmission ends up roughly the same in the two worlds. But in the hypothetical geoengineered version of Earth, the threat of the disease has moved on the map, from East to West Africa.
These scenarios underscore the complex trade-offs that could accompany solar geoengineering. And they raise difficult questions about who gets to determine how or whether the world ever uses tools that alter the entire climate system, in ways that may benefit many but also create new dangers for some. Read the full story.
—James Temple
Teachers in Denmark are using apps to audit their students' moods
No one knows why, but in just a few decades, the number of Danish children and youth with depression has more than sextupled.
To help address the problem, some schools are adopting platforms that frequently survey schoolchildren on a variety of wellbeing indicators, and use algorithms to suggest particular issues for the class to focus on.
A number of people say mood-­monitoring tech has great potential. But some experts are skeptical. They say there is little evidence it can solve social problems, and that fostering a habit of self-surveillance from an early age could make kids feel even worse. Read the full story.
—Arian Khameneh
This story is from our forthcoming Education print issue. If you're not already a subscriber, you can sign up from just $69 a year—a special low price to mark Earth Week.
The US is pouring money into surveillance tech at the southern border
For years, the US has struggled to process all the people who want to live there. It's a slow-rumbling problem that has become a crisis, and over the past 18 months, the number of migrant deaths has surged.
As political pressure increases, money is pouring into shiny new technology as a proposed quick(ish) fix. Late last year, the agency responsible for policing the border began asking for proposals for a $200 million upgrade and expansion of a network of surveillance towers.
But there is mounting evidence that the towers might not be as useful as the agency claims. Read the full story.
—Tate Ryan-Mosley
Tate's story is from The Technocrat, her weekly newsletter giving you the inside track on all things Silicon Valley. Sign up to receive it in your inbox every Friday.
The must-reads
I've combed the internet to find you today's most fun/important/scary/fascinating stories about technology.
1 SpaceX's Starship rocket is ready for its first orbital test flight
But Elon Musk is being unusually cautious about its chances of success. (The Verge)
+ It's a key milestone in Musk's bid to take humans to Mars. (FT $)
+ What's next in space. (MIT Technology Review)
2 Google is plotting a new AI-powered search engine
After being beaten to the punch by its rivals. (NYT $)+ Elon Musk has set up an AI company. (WSJ $)
+ The ChatGPT-fueled battle for search is bigger than Microsoft or Google. (MIT Technology Review)
3 Russia's fake social media accounts are becoming harder to detect 
The Discord leak suggests just 1% of these profiles are being rooted out. (WP $)
4 US industrial policy is paying off
The country is on the brink of a manufacturing boom. (FT $)
+ 2022's seismic shift in US tech policy will change how we innovate. (MIT Technology Review)
5 Georgia's national guard is recruiting in high schools
Using phone location tracking data. (The Intercept)
6 Uber is in limbo
It's on a PR offensive to improve driver morale—but not everyone is convinced. (Slate $)
+ How one Uber driver stood up to the company's automated HR. (The Guardian)
7 The US Supreme Court is considering the legalities of cyberstalking
It has serious implications for the future of free speech, too. (Fast Company $)
+ Google is failing to enforce its own ban on ads for stalkerware. (MIT Technology Review)
8 We're witnessing the rise of the biohacking spa
Neurofeedback and halotherapy are just some of the treatments you can expect. (The Information $)
9 Where does Silicon Valley go from here?
The downturn has bitten hard, and workers are still figuring out their next steps. (The Guardian)
+ The kinds of projects VCs are backing are changing too. (Sifted $)
10 Robots still aren't ready for the real world

But robot avatars are hot property. (IEEE Spectrum)
Quote of the day
"It feels like we were in a nightclub and the lights just turned on."
—Brian Chesky, Airbnb's CEO, contemplates the end of the easy money sloshing around Silicon Valley, the New York Times reports.
To solve space traffic woes, look to the high seas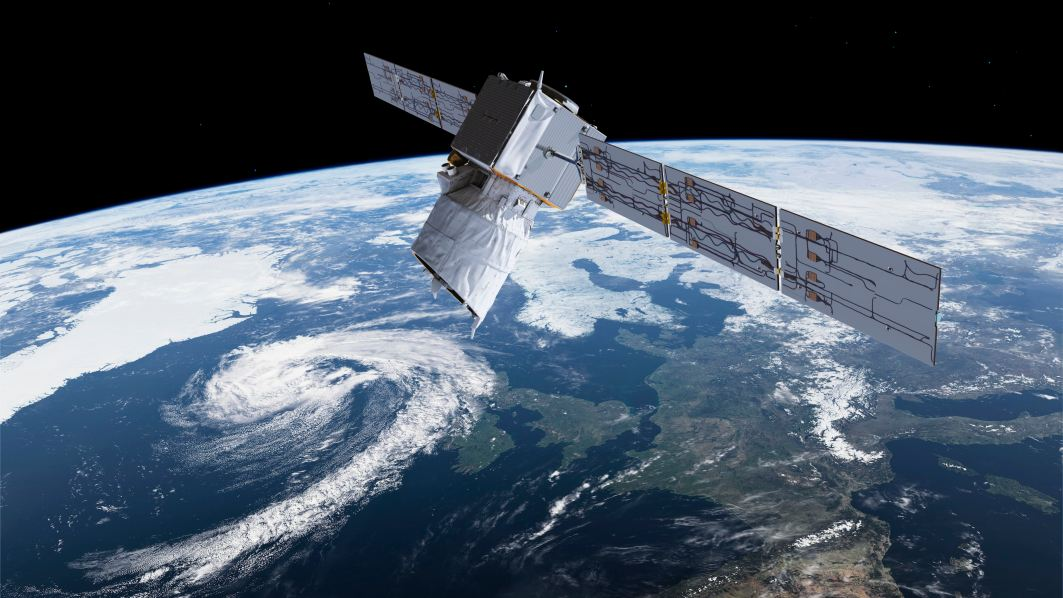 August 2021
Thanks to the rise of satellite megaconstellation projects like OneWeb and SpaceX's Starlink, it's possible we may see more than 100,000 satellites orbiting Earth by 2030—a number that would simply overwhelm our ability to track them all.
Experts have repeatedly called for a better framework for managing space traffic and preventing satellite crashes, but the world's biggest space powers are still dragging their feet. All the while, more and more objects are zooming perilously close to one another.
Ruth Stilwell, the executive director of Aerospace Policy Solutions, has an unusual suggestion for how we can better manage space traffic—looking to maritime laws and policies. Read the full story.
—Neel V. Patel
We can still have nice things
A place for comfort, fun and distraction in these weird times. (Got any ideas? Drop me a line or tweet 'em at me.)
+ This ChatGPT x Furby hybrid is going to give me nightmares.
+ Good luck to everyone running the Boston Marathon today!
+ Admit it, we all love peeking behind the curtains of other people's relationships. This piece about sleeping habits is completely enthralling.
+ Aww, monkeys can be fooled by magic tricks


+ Admit it, you know you want to do this Succession personality quiz.