The Download: sodium batteries, and hacking smart devices
This is today's edition of The Download, our weekday newsletter that provides a daily dose of what's going on in the world of technology.
This abundant material could unlock cheaper batteries for EVs
Lithium is currently the ruler of the battery world, a key ingredient in the batteries powering phones and electric vehicles.
But as concerns about the supply chain swell, scientists are looking for ways to cut down expensive, hard-to-source battery ingredients. While there are already options that reduce the need for some, like cobalt and nickel, there's been little recourse for those looking to dethrone lithium.
But over the past few months, companies in China have announced forays into a new kind of battery chemistry that replaces lithium with sodium. In theory, these new batteries could help push costs down. But it's unclear just how soon they'll be ready to fit into real vehicles. Read the full story.
—Casey Crownhart
How to hack a smart fridge
Do you know how many internet-connected devices there are inside your home? These days, it could be almost anything: a thermostat, a TV, a lightbulb, an air conditioner, or a refrigerator. You'd probably struggle to figure the number out.
What's becoming clearer is just how much data these devices are producing, and how many people can access that data if they want to. (Hint: it's a lot.)
We spoke to some people working in the burgeoning field of IoT forensics, which is essentially about snooping around these devices to find data. To take one example, your fridge could reveal details like email addresses, geolocation data, statistics on energy usage, even photos of what's on the shelves. Read the full story.
—Tate Ryan-Mosley
Tate's story is from The Technocrat, her weekly newsletter giving you the inside track on all things power, policy, and Silicon Valley. Sign up to receive it in your inbox every Friday.
The must-reads
I've combed the internet to find you today's most fun/important/scary/fascinating stories about technology.
1 Sam Bankman-Fried isn't going down without a fight 
The disgraced FTX founder is attempting to dismiss the charges against him. (NYT $)
+ Payments system Ripple is prepared to spend $200,000 fighting a lawsuit. (CNBC)
+ Illegal crypto tokens are listed for sale on US exchanges. (WSJ $)
2 Inside Planned Parenthood's tricky politics 
Abortion providers feel the organization is failing people who need it the most. (New Yorker $)
+ An abortion data broker has signed a contract with the US military. (Wired $)
+ Mexico's feminist groups are aiding people seeking abortions in the US, too. (Rest of World)
+ Texas is trying out new tactics to restrict access to abortion pills online. (MIT Technology Review)
3 Twitter is purging all those inactive accounts 
It's good news for people who enjoy hunting down abandoned handles. (TechCrunch)
+ Musk has invented a new 'unregretted user minutes' metric to judge Twitter by. (WSJ $)
4 The AI gold rush is getting out of hand
Startups don't even need a detailed business plan these days. (WSJ $)+ Generative AI is changing everything. But what's left when the hype is gone? (MIT Technology Review)
5 How Bulgaria became the world's primary virus factory
The creator of some of the most malicious programs has been anonymous for over three decades. (The Guardian)+ What's next in cybersecurity. (MIT Technology Review)
6 Spotify has culled thousands of AI-generated songs from its platform
And even they could be just the tip of the iceberg. (FT $)+ Maybe detection tool GPTZero could help. (Bloomberg $)
+ AI is being used to create fake news websites, too. (The Guardian)
7 Where are all the EVs in the US, exactly?
They're surprisingly difficult to buy through dealerships. (Vox)
+ Over in Norway, however, it's a whole other story. (NYT $)
+ Why EVs won't replace hybrid cars anytime soon. (MIT Technology Review)
8 We've been desalinating seawater all wrong
A new technique could make it more efficient—and widely available. (Wired $)
9 Online shopping isn't what it was 
The days of free returns are over, for one. (The Atlantic $)
10 How to successfully dodge spoilers 
It's easier online than IRL. (The Verge)
Quote of the day
"If you have a connection to the internet, you have consumed AI-generated content."
—Jonathan Greenglass, a New York-based tech investor, explains how AI-written material is becoming more ubiquitous online to the Washington Post.
The big story
A plan to redesign the internet could make apps that no one controls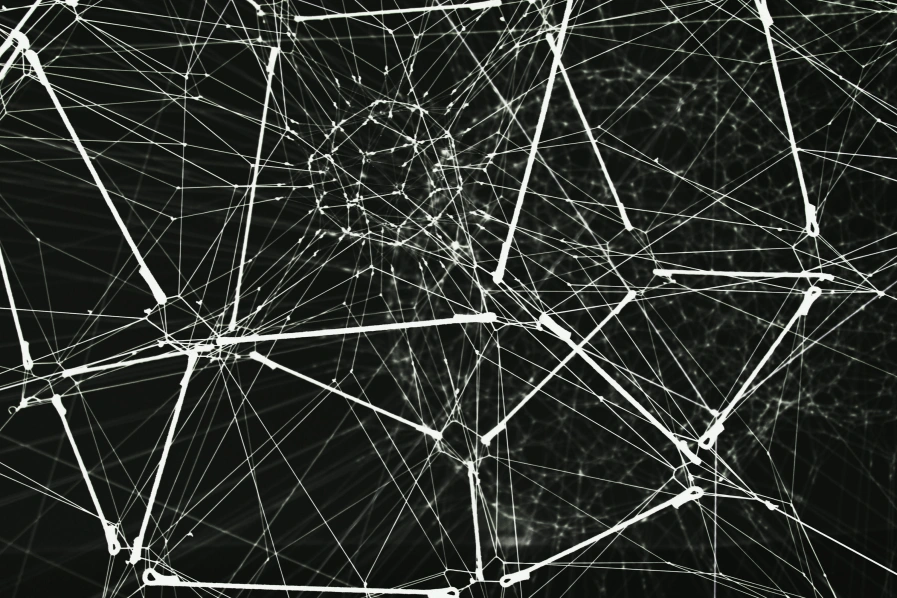 July 2020
Back in the early days of the accessible internet, many of its pioneers championed a free and open internet controlled by its users. Fast-forward a quarter-century and that vision feels naïve.
It's clear that a desire for revolution is brewing, led in part by Dfinity, a non-profit building what it calls the internet computer, a decentralized technology that allows software to run anywhere on the internet rather than in server farms controlled by large firms.
But this desire for a rewilding of the internet is not about nostalgia. It's about fighting back against the dominance of Big Tech, and mitigating the harms it's inflicting on society. Read the full story.
—Will Douglas Heaven
We can still have nice things
A place for comfort, fun and distraction in these weird times. (Got any ideas? Drop me a line or tweet 'em at me.)
+ After 36 long years, I can't believe this line in iconic Smiths song The Queen Is Dead has finally happened.
+ These photos of Willie Nelson's 90th birthday party concert are just amazing (thanks Randall!)
+ In a world where we know so much, it's fun to think about the mysteries that remain unsolved—like the etymology of the word penguin.
+ This very British Spotify playlist is a fun way to flit between intense concentration and a bit of fun.
+ That is one agile chicken.