The Download: sleeping in VR, and promising clean energy projects
This is today's edition of The Download, our weekday newsletter that provides a daily dose of what's going on in the world of technology.
Inside the cozy but creepy world of VR sleep rooms
People are gathering in virtual spaces to relax, and even sleep, with their headsets on. VR sleep rooms are becoming popular among people who suffer from insomnia or loneliness, offering cozy enclaves where strangers can safely find relaxation and company—most of the time.
Each VR sleep room is created to induce calm. Some imitate beaches and campsites with bonfires, while others re-create hotel rooms or cabins. Soundtracks vary from relaxing beats to nature sounds to absolute silence, while lighting can range from neon disco balls to pitch-black darkness.
The opportunity to sleep in groups can be particularly appealing to isolated or lonely people who want to feel less alone, and safe enough to fall asleep. The trouble is, what if the experience doesn't make you feel that way? Read the full story.
—Tanya Basu
Inside the conference where researchers are solving the clean-energy puzzle
There are plenty of tried-and-true solutions that can begin to address climate change right now: wind and solar power are being deployed at massive scales, electric vehicles are coming to the mainstream, and new technologies are helping companies make even fossil-fuel production less polluting.
But as we knock out the easy climate wins, we'll also need to get creative to tackle harder-to-solve sectors and reach net-zero emissions.
Our climate reporter Casey Crownhart spent last week in Washington, DC, at the annual Advanced Research Projects Agency for Energy summit where high-risk, high-reward projects are showcased. Read about some of the most intriguing projects that caught Casey's eye.
This story is from The Spark, Casey's weekly newsletter giving you the inside track on all things climate and energy. Sign up to receive it in your inbox every Wednesday.
The must-reads
I've combed the internet to find you today's most fun/important/scary/fascinating stories about technology.
1 Convincing AI-generated images are mainstream now 
And Midjourney, the company behind many of them, has few rules and little oversight. (WP $)
+ What these kinds of images mean for the future of misinformation. (Vox)
+ AI image generator Midjourney blocks porn by banning words about the human reproductive system. (MIT Technology Review)
2 Restaurant chain Panera wants customers to pay with their palms
Privacy advocates worry the data is at high risk of being hacked. (The Guardian)
+ Tencent wants you to pay with your palm. What could go wrong? (MIT Technology Review)
3 South Korea has passed its own Chips Act
Like the US equivalent, it's designed to boost native chip development. (Bloomberg $)
+ These simple design rules could turn the chip industry on its head. (MIT Technology Review)
4 ByteDance is thinking beyond TikTok
The next US-China war could be over its new app Lemon8, instead. (NYT $)+ TikTok could fall foul of the proposed US RESTRICT Act. (Rest of World)
5 Microsoft is experimenting with adverts in Bing Chat
There's no way of blocking them with current tools. (TechCrunch)
+ Chatbots are being touted as solutions to problems that don't necessarily exist. (Slate $)
+ ChatGPT runs rings around Bard in a personal assistant capacity. (NYT $)
6 The metaverse has been dealt another blow
Disney and Microsoft recently disbanded teams focused on building digital realms. (WSJ $)
+ Meta is desperately trying to make the metaverse happen. (MIT Technology Review)
7 Algorithms are savvy at predicting horse racing winners

But there's still plenty of room for human intuition. (FT $)
8 We don't know what's trapped inside glaciers
New research suggests their contents could be more volatile than previously thought. (Wired $)
9 The search for a new Earth


There are six contenders in play. (The Atlantic $)
+ What's next in space. (MIT Technology Review)
10 We still can't get enough of Wordle
It attracts more visitors than the New York Times' infamous crossword puzzle. (The Verge)
Quote of the day
"We're going to stick with it."
—Nick Clegg, Meta's head of global affairs, insists the company is still committed to building the metaverse, Bloomberg reports.
The big story
How we drained California dry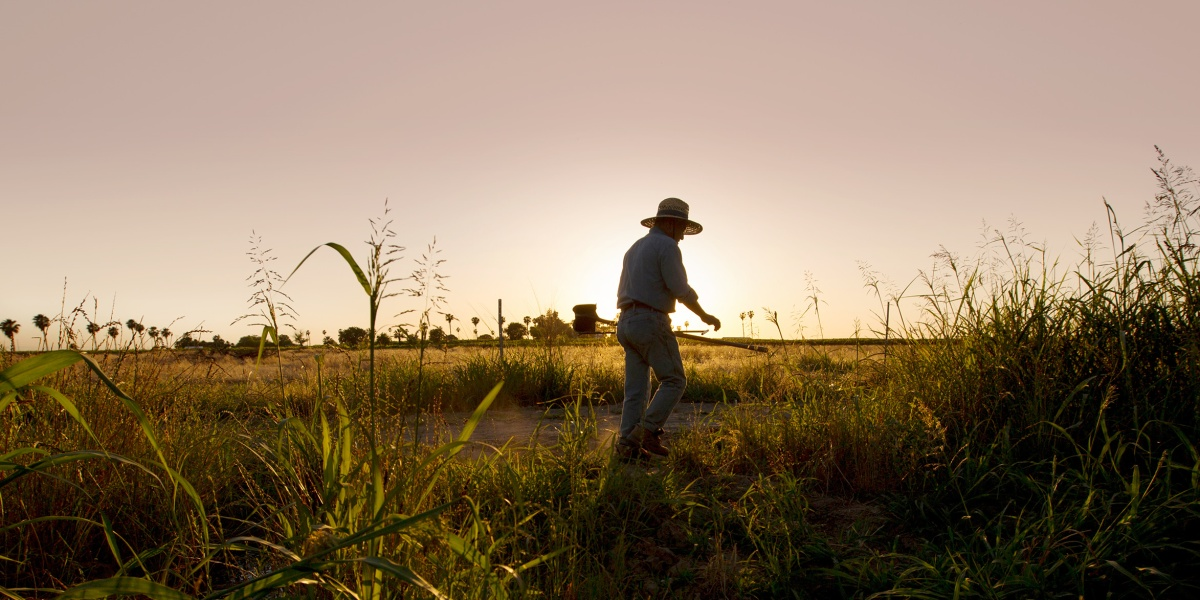 The residents of California's flatlands have learned to watch the sky with an uncanny eye. Some days when the brutal summer sun sparks wildfires, they breathe the worst air in the world. Drought won't loosen its grip on the land, and the insufferable heat lasts well into October.
During the driest decade in state history, valley farmers haven't diminished their footprint to meet water's scarcity but have added a half-­million more acres of permanent crops—more almonds, pistachios, mandarins.
They've lowered their pumps by hundreds of feet to chase dwindling water sources, sucking many millions of acre-feet of water out of the earth that the land is sinking. This subsidence is collapsing the canals and ditches, reducing the flow of the very aqueduct that the state built to create the flow itself. Read the full story.
—Mark Arax
We can still have nice things
A place for comfort, fun and distraction in these weird times. (Got any ideas? Drop me a line or tweet 'em at me.)
+ I love this site dedicated to preserving the interfaces of yesteryear. 
+ Let's all go seaweed foraging—it sounds delicious.
+ It may be a little early for Easter, but this adorable video is getting me in the mood.
+ I like the sound of this world class Chinese restaurant in Tokyo.
+ Finding happiness really is about the journey, not the destination.