The Download: overhauling air conditioning, and China's fast fashion war 
This is today's edition of The Download, our weekday newsletter that provides a daily dose of what's going on in the world of technology.
These moisture-sucking materials could transform air conditioning
A surprising set of materials could soon help make more efficient air conditioners that don't overtax the electrical grid on hot days.
As extreme heat continues to shatter records around the globe, demand for air conditioning is expected to triple in the next few decades. That's why the race to build more efficient air conditioners has become increasingly urgent.
Although some companies focused on improving existing designs, others are looking to entirely new systems that use materials called desiccants. The hope is these systems could cool more efficiently, even in extreme heat and humidity—and, crucially, reduce stress on the grid. Read the full story.
—Casey Crownhart
Shein sued Temu. Temu sued Shein. The war over fast fashion is heating up.
Things are currently escalating between Temu and Shein, two Chinese e-commerce platforms. Last week Temu, the young shopping platform currently bombarding US users with social ads, filed an antitrust lawsuit in federal court against Shein, the older, massively popular e-commerce website.
The accusations in the suit are pretty revelatory if you want to learn more about the state of the "ultra-fast fashion" business. The two platforms are engaged in an escalating legal battle over what each claims is unfair competition. However, airing their dirty laundry so publicly could open them up to even more criticism from eagle-eyed US politicians. Read the full story.
—Zeyi Yang
Zeyi's story is from China Report, his weekly newsletter delving into tech and power in China. Sign up to receive it in your inbox every Tuesday.
If you'd like to read more about the key Chinese shopping players, why not check out:
+ This obscure shopping app is now America's most downloaded. Temu shot up to the top spot in app store charts, but it has a long way to go before it can replicate the e-commerce success it's seen in China. Read the full story.
+ Shein's charm offensive is off to a rocky start. The fast-fashion company invited six influencers to examine its factory conditions in China, but the social media campaign ended in a major backlash. Read the full story.
+ Why Zeyi's bittersweet relationship with Shein had to end.
The must-reads
I've combed the internet to find you today's most fun/important/scary/fascinating stories about technology.
1 AI could be used to create bioweapons
That's what a trio of experts warned in testimony to the US Senate yesterday. (WP $)
+ AI is already changing warfare. (Wired $)
+ But many of the existential AI warnings are vague at best. (New Scientist $)
+ It's no surprise Big Tech is volunteering its thoughts on regulation. (New Yorker $)
+ How existential risk became the biggest meme in AI. (MIT Technology Review)
2 The Atlantic Ocean's currents are in danger of collapsing
The currents govern weather patterns, and their demise could be catastrophic. (New Scientist $)
+ Scientists are racing to work out what the consequences could be, exactly. (MIT Technology Review)
3 OpenAI has shut down its AI text-detection tool
TL;DR: it didn't work. (The Verge)
+ AI-text detection tools are really easy to fool. (MIT Technology Review)
4 It's boom time for mixed-reality startups
Apple's Reality Pro headset has given the industry a much-needed shot in the arm. (FT $)
5 Propaganda is hiding in plain sight on Threads
Accounts from Russia and China are right there, with no labels identifying them as state-run. (WSJ $)
+ Threads is becoming yet another vehicle for AI. (Wired $)
6 Data centers use a vast amount of water
Which is a major problem when countries are battling extreme heat waves. (Bloomberg $)
+ The US's TVA has been accused of failing to embrace clean energy. (The Atlantic $)
7 Researchers are trying to extract the benefits of psychedelics
Without forcing the subject to trip, which some argue is the entire point. (Vox)
+ Mind-altering substances are being overhyped as wonder drugs. (MIT Technology Review)
8 You can't really learn a language from a free app

But that isn't stopping millions of Duolingo's users from trying. (Slate $)
9 How covid changed gaming for the better
Alienated users forged communities they still love to this day. (The Guardian)
10 Internet cafes are still going

Where else are you planning on printing that document? (Rest of World)
Quote of the day
"They're looking to his story to say 'OK, what are the responsibilities for scientists developing new technologies that may have unintended consequences?'"
—Director Christopher Nolan muses over the parallels between his new movie exploring how J. Robert Oppenheimer made the first atomic bomb and today's AI researchers, the Washington Post reports.
The big story
The Atlantic's vital currents could collapse. Scientists are racing to understand the dangers.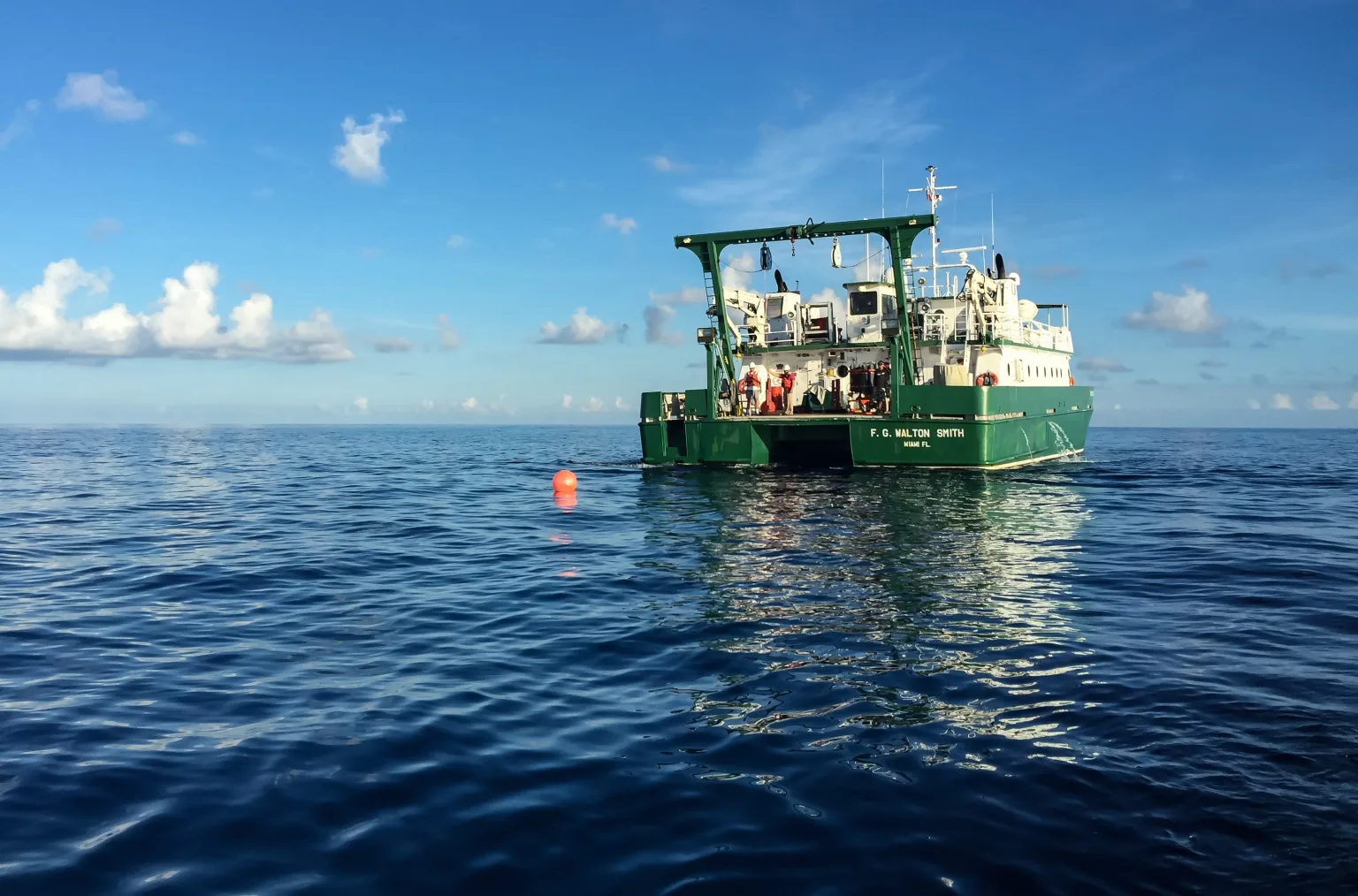 Scientists are searching for clues about one of the most important forces in the planet's climate system: a network of ocean currents known as the Atlantic Meridional Overturning Circulation (AMOC). They want to better understand how global warming is changing it, and how much more it could shift in the coming decades—even whether it could collapse.
The problem is the Atlantic circulation seems to be weakening, transporting less water and heat. Because of climate change, melting ice sheets are pouring fresh water into the ocean at the higher latitudes, and the surface waters are retaining more of their heat. Warmer and fresher waters are less dense and thus not as prone to sink, which may be undermining one of the currents' core driving forces. Read the full story.
—James Temple
We can still have nice things
A place for comfort, fun and distraction in these weird times. (Got any ideas? Drop me a line or tweet 'em at me.)
+ What's your most-loved band t-shirt? (A tatty Metallica 'Ride the Lightning' shirt from 1984, thanks for asking)
+ A love letter to Polaroids (but don't shake them!)
+ Aww, this adventurous teddy bear made it all the way to the top of a mountain!

+ Somebody write a horror film about this haunted rocking horse immediately.
+ All hail the very best one hit wonders.