The Download: ocean-based carbon removal, and Musk's untweeted trip to China
This is today's edition of The Download, our weekday newsletter that provides a daily dose of what's going on in the world of technology.
Meta's former CTO has a new $50 million project: ocean-based carbon removal
The news: A nonprofit formed by Mike Schroepfer, Meta's former chief technology officer, has spun out a new organization aimed at speeding up research into ocean alkalinity enhancement—a potential way to use the seas to suck up and store away even more carbon dioxide. The Carbon to Sea Initiative will get $50 million over the next five years to pursue that goal.
How it works: Ocean alkalinity enhancement refers to various ways of adding alkaline substances, like olivine, basalt, or lime, into seawater. These basic materials bind with dissolved inorganic carbon dioxide in the water to form bicarbonates and carbonates, ions that can persist for tens of thousands of years in the ocean. As those CO2-depleted waters reach the surface, they can pull down additional carbon dioxide from the air to return to a state of equilibrium.
Why it matters: While such projects would be challenging to scale, climate modelers are optimistic about the method's potential. Read the full story.
—James Temple
Elon Musk's quiet, untweeted China trip
Ever since China lifted most of its pandemic-era travel restrictions in January, foreign executives have been flocking in—including one Elon Musk. He paid a three-day visit to China last week to meet with high-ranking government officials. Unusually for him, he stayed off Twitter the entire time.
However, from the public readouts posted by Chinese government websites and sightings of Musk shared on Chinese social media, we can reconstruct his trip. Read the full story.
—Zeyi Yang
Zeyi's story is from China Report, his weekly newsletter giving you the inside track on all things tech in China. Sign up to receive it in your inbox every Tuesday.
The must-reads
I've combed the internet to find you today's most fun/important/scary/fascinating stories about technology.
1 The US regulator is suing Coinbase, too
Within 24 hours of going after fellow crypto exchange Binance. (WSJ $)
+ Retail crypto trading in the US isn't looking so rosy right now. (Wired $)
2 OpenAI has no plans to launch any more products
CEO Sam Altman says ChatGPT will be the last. (Insider $)+ The inside story of how ChatGPT was built from the people who made it. (MIT Technology Review)
3 Headsets are out, goggles are in
Apple is going all in on mixed reality—just don't mention the metaverse. (The Atlantic $)
+ Wearing a computer on your face is still a weird experience. (Wired $)
+ Apple will need to convince developers to build apps for its headset. (MIT Technology Review)
4 Conservative activists are pressuring disinformation researchers
The unwanted attention is forcing some researchers out of the field, just as the 2024 US election approaches. (WP $)
5 The European Union may ban Huawei from 5G infrastructure
The bloc worries that its members haven't heeded its warnings about high risk vendors. (FT $)
6 Johnson & Johnson's covid vaccine has been withdrawn in the US
A lack of demand for the jab means there's no need to update it. (Ars Technica)
7 A startup placed a brain implant on patients' skulls for 15 minutes
The flexible devices are much less invasive than traditional electrodes. (Wired $)
+ How your brain data could be used against you. (MIT Technology Review)
8 How a hospital staffing startup imploded
CareRev's CEO openly discussed his drug use with colleagues, for starters. (The Information $)
9 Finland is raising a generation of fact-checkers
It's the global gold standard for teaching media literacy to children. (Slate $)
+ How different generations handle misinformation. (MIT Technology Review)
10 We're finally learning more about synesthesia


Scientists now believe it's closely linked to how we learn as children. (New Scientist $)
Quote of the day
"People hand out 5 stars like it's candy."
—Uber driver Donnie Freeman believes passengers are almost over-generous with ratings these days, he tells the Wall Street Journal.
The big story

The uneasy coexistence of Yandex and the Kremlin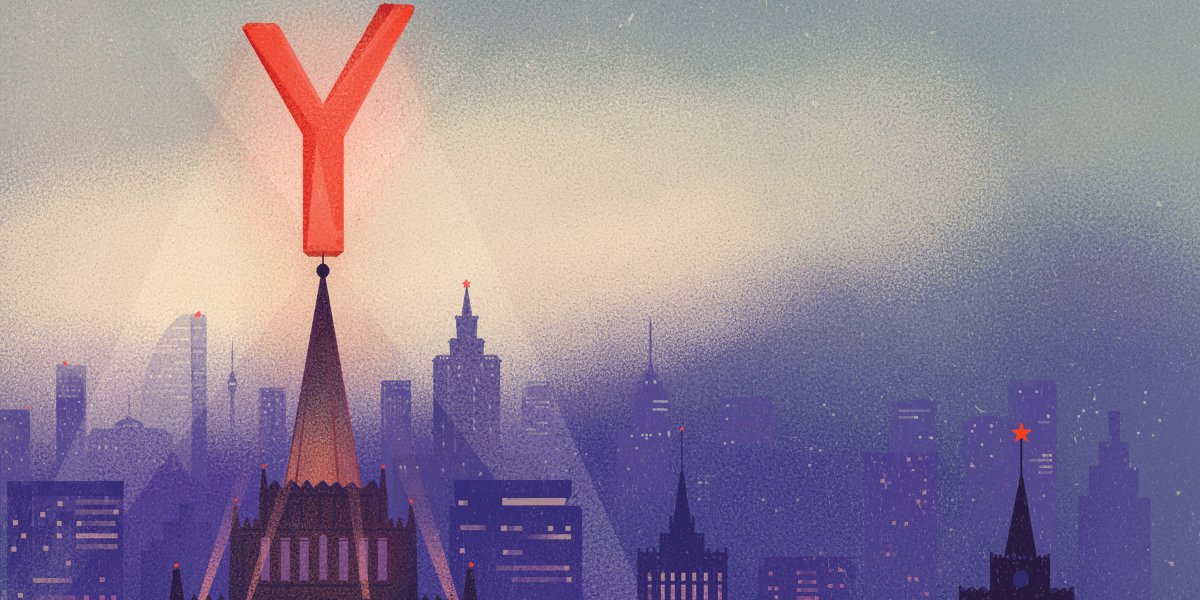 August 2020
While Moscow was under coronavirus lockdown between March and June 2020, the Russian capital emptied out—apart from the streams of cyclists in the trademark yellow uniform of Yandex's food delivery service.
Often referred to in the West as Russia's Google, Yandex is really more like Google, Amazon, Uber, and maybe a few other companies combined. It's a Russian Silicon Valley unto itself. 
But Yandex's success has come at a price. The Kremlin has long viewed the internet as a battlefield in its escalating tensions with the West and has become increasingly concerned that a company like Yandex, with the heaps of data it has on Russian citizens, could one day fall into foreign hands. Read the full story.
—Evan Gershkovich
We can still have nice things
A place for comfort, fun and distraction in these weird times. (Got any ideas? Drop me a line or tweet 'em at me.)
+ Aww, Banana the lobster has made a friend.+ I must admit, putting butter in porridge is a new one on me.
+ Archaeologists have uncovered bits and pieces of a Medieval church buried beneath the North Sea.
+ Oh I do like to be beside the seaside—reading about the seaside, too.
+ Want to see the world through the eyes of the Roman Empire? Now you can.