The Download: mitigating methane emissions, and testing AI-developed drugs
This is today's edition of The Download, our weekday newsletter that provides a daily dose of what's going on in the world of technology.
These startups hope to spray iron particles above the ocean to fight climate change
A Palo Alto–based startup wants to begin releasing iron particles into the exhaust stream of a shipping vessel crossing the ocean within the next 18 months.
Blue Dot Change hopes to determine whether the particles will accelerate the destruction of methane, one of the most powerful greenhouse gasses in the atmosphere.
It's among a handful of small commercial ventures that are itching to test whether releasing similar particles could curb climate change. But little is known about other effects of releasing the particles, including potentially dangerous ones. Read the full story.
—James Temple
AI is dreaming up drugs that no one has ever seen. Now we've got to see if they work.
At 82 years old, with an aggressive form of blood cancer that six courses of chemotherapy had failed to eliminate, "Paul" appeared to be out of options. His doctors enrolled him in a trial testing a new technology that pairs individual patients with the drugs they need.
Two years on, Paul's cancer was gone. The technology was developed by Exscientia, which is one of the hundreds of startups exploring the use of machine learning in pharmaceuticals, with the shared vision of using AI to make drug discovery faster and cheaper.
AI is already changing how drugs are being made. Yet it is still early days for AI drug discovery— and there are a lot of companies making claims they can't back up. Read the full story.
—Will Douglas Heaven
Everything you need to know about the wild world of heat pumps
The concept behind heat pumps is simple: powered by electricity, they move heat around to either cool or heat buildings. It's not a new idea—they were invented in the 1850s and have been used in homes since the 1960s.
But all of a sudden, they've become the hottest home appliance, shoved into the spotlight by the potential for cost savings and climate benefits, as well as by recent policy incentives.
Simple though the basic idea may be, the details of how heat pumps work are fascinating. In the name of controlling your home's temperature, this device can almost seem to break the laws of physics. Our climate reporter Casey Crownhart has dug into how they work, and how, crucially, they could save you money. Read the full story.
Inside the ChatGPT race in China
ChatGPT is the hottest topic in China right now. Over the past week almost every major Chinese tech company announced plans to introduce their own similar products.
There is a unique opportunity here for Chinese companies. They likely have access to better Chinese-language AI training materials and are commercially motivated to develop new products quickly. But among the many companies that have started to venture into the field of smart chatbots, only a few should be considered serious contenders. Read the full story.
—Zeyi Yang
Zeyi's story is from China Report, his weekly newsletter giving you the inside track on all things about tech in China. Sign up to receive it in your inbox every Tuesday.
The must-reads
I've combed the internet to find you today's most fun/important/scary/fascinating stories about technology.
1 Elon Musk ordered Twitter engineers to boost his tweets
All because the US President's tweet about the Super Bowl got more engagement than his. (Platformer)
+ Twitter's CEO could be named by the end of the year. (Insider $)
2 Bing is having a meltdown
The AI-infused search engine doesn't like being corrected, and has started scolding its users. (USA Today)
+ Bing is already struggling with misinformation, too. (Motherboard)
+ Here's why it refers to itself as Sydney. (The Verge)
+ A prestigious law firm is using an AI chatbot to draft contracts… What could go wrong? (FT $)
3 An Israeli hacking group claims to have interfered in more than 30 elections
Leading vast disinformation campaigns across the US and other territories. (The Guardian)
+ What's next in cybersecurity. (MIT Technology Review)  
4 Glaxo ignored its own scientists' warnings about a heartburn drug
The company knew it could cause cancer—but sold it anyway. (Bloomberg $)
5 Fighting disinformation is slipping off Big Tech's agenda
Recent mass-layoffs mean there's fewer workers left to track it. (NYT $)
5 Ford is building an EV battery plant in Michigan
In partnership with the world's biggest EV battery maker, Chinese company CATL. (Reuters)
+ EVs are attractive targets for hackers. (WSJ $)
+ How old batteries will help power tomorrow's EVs. (MIT Technology Review)
6 America's aviation systems are dangerously outdated
Ancient equipment and creaking software is why flights were grounded last month. (WSJ $)
7 Finally, a use for lunar dirt
Turns out it's pretty good for making solar cells with. (The Verge) 
8 China can't get enough of spy ballon memes
Weibo users have been making light of the US reaction to the debacle. (Rest of World)
+ Spy balloons are a hot business prospect these days. (NY Mag $)
+ Congress is really into UFOs. (Vox)
9 A male contraceptive pill is showing promise in mice
If successful in humans, it could effectively allow people to temporarily "pause" their fertility. (New Scientist $)
10 Behind the scenes of a sex chat site 
Spoiler: those hot singles near you may not be hot, single, or even near you. (Vice)
+ Discord might be a better place to find love. (Vice)
Quote of the day
"I have a 14-year-old daughter who says things like 'rizz' and 'bussin,' and I have no idea what she's talking about."
—Kevin Scott, Microsoft's chief technology officer, has come up with a novel use for the newly AI-overhauled version of Bing—deciphering his teenager's slang, Insider reports.
Marseille's battle against the surveillance state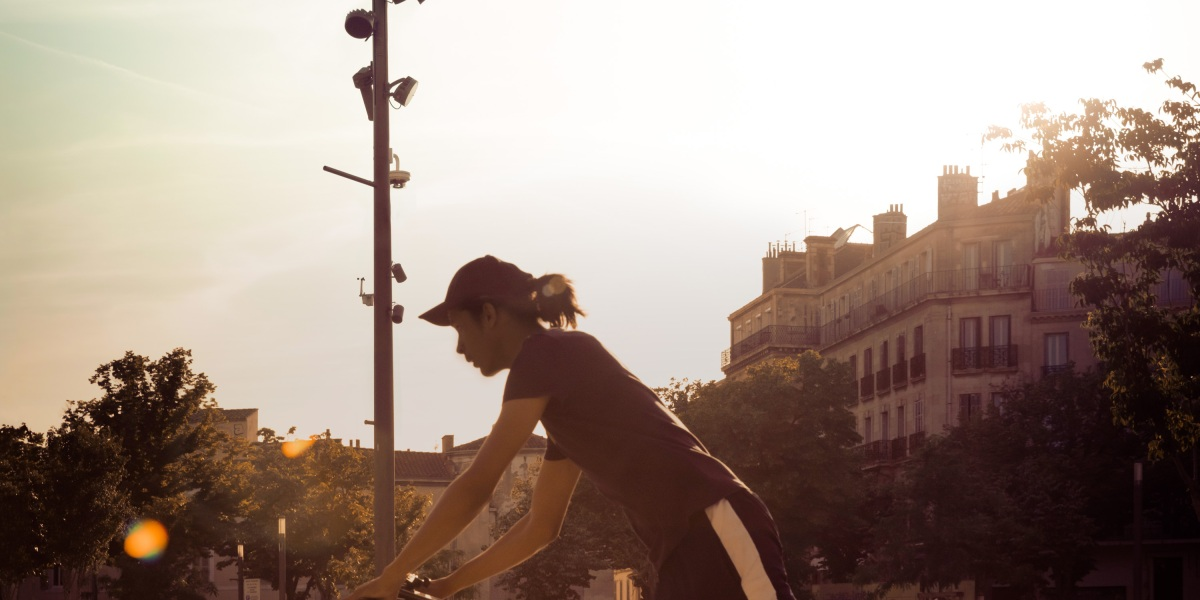 Across the world, video cameras have become an accepted feature of urban life. Many cities in China now have dense networks of them, and London and New Delhi aren't far behind. Now France is playing catch-up.
Concerns have been raised throughout the country. But the surveillance rollout has met special resistance in Marseille, France's second-biggest city.
It's unsurprising, perhaps, that activists are fighting back against the cameras, highlighting the surveillance system's overreach and underperformance. But are they succeeding? Read the full story.
—Fleur Macdonald
We can still have nice things
A place for comfort, fun and distraction in these weird times. (Got any ideas? Drop me a line or tweet 'em at me.)
+ Only '90s raver kitties will understand (thanks Charlotte!) 
+ I love a good collector's item, but these guys are taking things to the next level.
+ Do you hate it if your food touches? There's a plate for that.
+ And that's why you shouldn't mess with gnomes.
+ What's next for the found-footage horror genre?