The Download: introducing the Accessibility issue
This is today's edition of The Download, our weekday newsletter that provides a daily dose of what's going on in the world of technology.
Introducing: the Accessibility issue
When it comes to thinking about accessibility, so many of the dominant stories around technologies for disability, access, and mobility paint them as objects of empowerment or heroic, life-changing panaceas for social ill.
In reality, most of the bugginess and time-suckiness of new tech is never talked about.
In the latest issue of MIT Technology Review, which is all about accessibility, we dig into the popular narratives about these approaches—shining a light on the stories we tell about technology, and the stories we tell about disability.
Opening ourselves up to all-access thinking and disabled expertise will mean a more livable world—one that we all can inhabit. 
Read the opening essay to the magazine by our guest editor Ashley Shew, an associate professor in the Department of Science, Technology, and Society at Virginia Tech.
And here's a selection of the great stories you can read in the new issue:

+ A new app designed to make immigration at the southern border more orderly has turned into an obstacle for families hoping to seek refuge in the US.
+ Access technologist Chancey Fleet explains how tactile graphics help blind and low-sighted people navigate the world.
+ Meet the startups who want to build futuristic blimps, airships, and hot-air balloons.
+ The iPad promised to revolutionize accessibility—but 13 years on, its legacy is mixed, to say the least.
+ How US state government vans captured a rich visual history of America's roads and highways over decades.
+ A technology that transforms information into sound is opening up astronomy to a whole new audience.
+ An app called Reclamo is helping migrant workers to reclaim millions of dollars in lost wages.
Read the full magazine, and if you haven't already, take advantage of our limited offer to subscribe from just $60 a year.
Shein's charm offensive is off to a rocky start
Shein has launched a charm offensive. The once-obscure Chinese fast-fashion website has become increasingly mainstream. And to respond to accusations of terrible labor conditions, the company invited US influencers to its operations in China.
According to social media posts, the six fashion and beauty influencers went to an unnamed supplier factory, a Shein "innovation center" in Guangzhou, and a distribution center in the nearby city of Zhaoqing. But if they were impressed, other social media users clearly weren't. Read the full story.
—Zeyi Yang
Zeyi's story is from China Report, his weekly newsletter giving you the inside track on all things tech in China. Sign up to receive it in your inbox every Tuesday.
The must-reads
I've combed the internet to find you today's most fun/important/scary/fascinating stories about technology.
1 The vast majority of Google's video ads may violate its own standards
And ad buyers want their money back. (WSJ $)
+ AI ads are coming for your TV. (NYT $)
2 The US is considering even harsher chip restrictions against China
Nvidia is caught in the middle of the war of attrition. (FT $)
+ In fact, Nvidia's stock fell following the news. (Bloomberg $)
+ The chip patterning machines that will shape computing's next act. (MIT Technology Review)
3 Sam Bankman-Fried lost his bid to dismiss some criminal charges
Instead, he'll face all 13 charges leveled against him in October. (CNN)
+ FTX has paused the sale of its stakes in Anthropic. (Bloomberg $)
4 China is hellbent on beating the US's AI achievements
It's an ambitious goal that's uniting rival Chinese companies. (Bloomberg $)
+ China isn't waiting to set down rules on generative AI. (MIT Technology Review)
5 These startups are fighting fire with tech
Wildfires are getting worse—but human inventions aren't always helpful. (Motherboard)+ Protecting the grid is fundamental to combating worsening heat waves. (Wired $)
+ Climate policymakers are stuck between a rock and a hard place. (Economist $)
+ What the complex math of fire modeling tells us about the future of California's forests. (MIT Technology Review)
6 We're going to need more data centers
But finding enough land to host them is proving difficult. (NYT $)
7 Google has killed its AR glasses project

Farewell, project Iris, we hardly knew ye. (Insider $)
8 Small nuclear reactors hold big promise
The nuclear industry is pinning its hopes on them, but finding funding is tough. (Vox)
+ We were promised smaller nuclear reactors. Where are they? (MIT Technology Review)
9 Beware the internet apocalypse
If the internet were to go down, it could take months to fix.(WP $)
10 YouTube is turning us all into virtual tourists

Millions are tuning into meandering videos strolling through far-flung cities. (Wired $)
Quote of the day
"We feel like guinea pigs."
— Ivana Saula, research director for the International Association of Machinists and Aerospace Workers, tells the Wall Street Journal her organization's members are disgruntled at becoming case studies for using AI in the workplace.
The big story
Brain implants could be the next computer mouse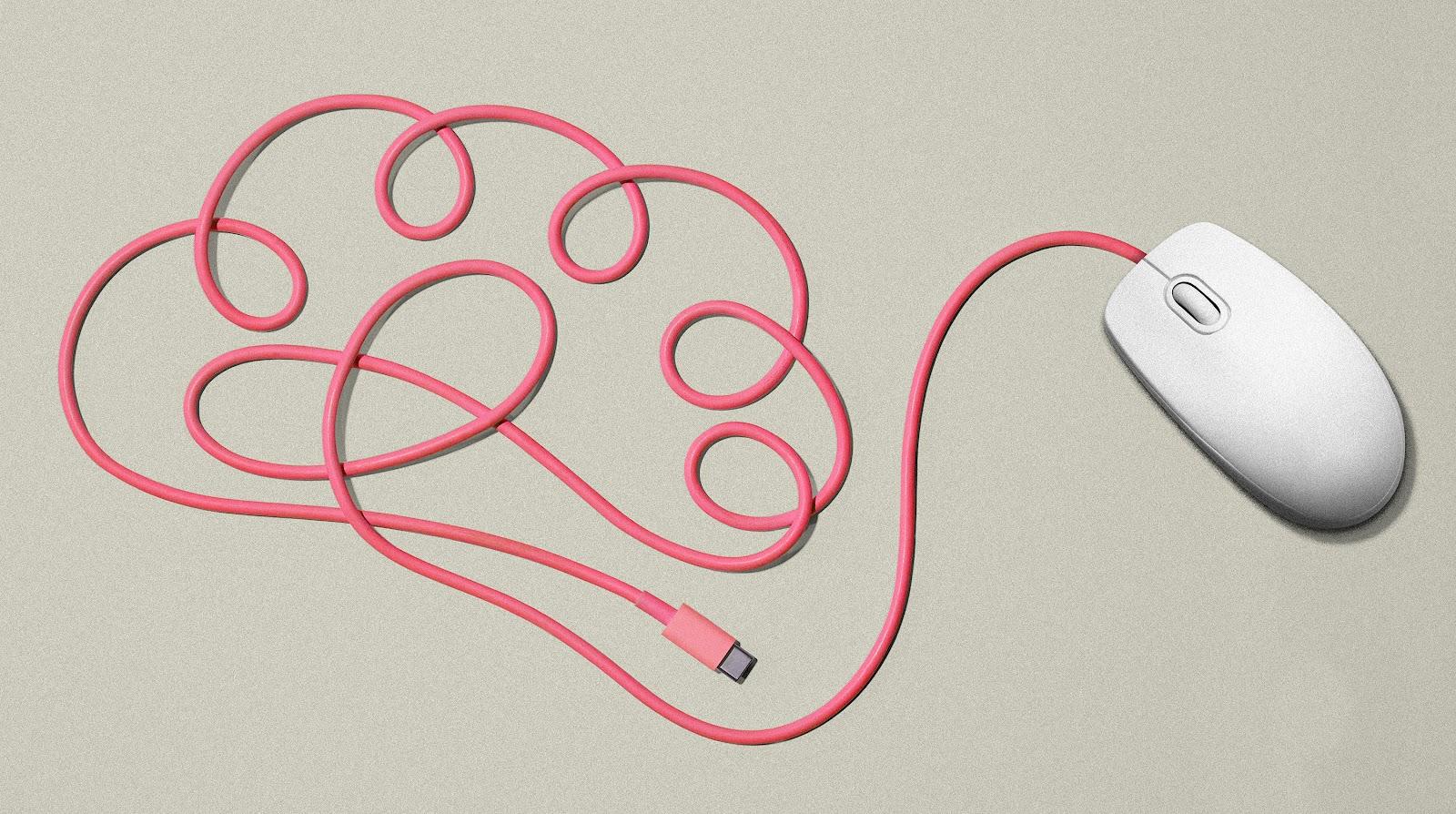 Dennis DeGray is paralyzed from the neck down, but a virtuoso at using his brain to control a computer mouse. For the last five years, he has participated in a series of clinical trials in which surgeons have inserted tiny silicon probes into the brains of more than 20 paralyzed people. 
Using these brain-computer interfaces, scientists have enabled those with the implants to grasp objects with robot arms and steer planes around in flight simulators.
While such technology is therapeutic and restorative for people such as DeGray, entrepreneurs including Elon Musk are pouring investment into brain implant projects that are for elective enhancement, creating an ethical maze for medical researchers. Read the full story.
—Antonio Regalado
We can still have nice things
A place for comfort, fun and distraction in these weird times. (Got any ideas? Drop me a line or tweet 'em at me.)
+ Twins really are magical

+ We may finally know how the annual Geminid meteor shower came to be.
+ This talented artist reimagines album covers with Snoopy as the star.
+ Unfortunately, a Pompeii fresco appearing to depict a tasty-looking pizza did no such thing.
+ Finally—we're learning more about Paddington 3.