The Download: how Yale University has prepared for ChatGPT, and schools' AI reckoning
This is today's edition of The Download, our weekday newsletter that provides a daily dose of what's going on in the world of technology.
How one elite university is approaching ChatGPT this school year
For many people, the start of September marks the real beginning of the year. Back-to-school season always feels like a reset moment. However, the big topic this time around seems to be the same thing that defined the end of last year: ChatGPT and other large language models.
Last winter and spring brought so many headlines about AI in the classroom, with some panicked schools going as far as to ban ChatGPT altogether. Now, with the summer months having offered a bit of time for reflection, some schools seem to be reconsidering their approach.
Tate Ryan-Mosley, our senior tech policy reporter, spoke to the associate provost at Yale University to find out why the prestigious school never considered banning ChatGPT—and instead wants to work with it. Read the full story.
Tate's story is from The Technocrat, her weekly newsletter covering tech policy and power. Sign up to receive it in your inbox every Friday.
If you're interested in reading more about AI's effect on education, why not check out:
+ ChatGPT is going to change education, not destroy it. The narrative around cheating students doesn't tell the whole story. Meet the teachers who think generative AI could actually make learning better. Read the full story.
+ Read why a high school senior believes that ChatGPT can help reshape education for the better.
+ How AI is helping historians better understand our past. The historians of tomorrow are using computer science to analyze how people lived centuries ago. Read the full story.
The must-reads
I've combed the internet to find you today's most fun/important/scary/fascinating stories about technology.
1 The seemingly unstoppable rise of China's EV makers
The country's internet giants are becoming eclipsed by its ambitious car companies. (WSJ $)
+ Working out how to recycle those sizable batteries is still a struggle. (FT $)
+ The US secretary of commerce's trip to China is seriously high stakes. (The Information $)
+ China's car companies are turning into tech companies. (MIT Technology Review)
2 US intelligence is developing surveillance-equipped clothing
Smart textiles, including underwear, could capture vast swathes of data for officials. (The Intercept)
+ Home Office officials in the UK lobbied in favor of facial recognition. (The Guardian)
3 India's intense tech training schools are breeding toxic cultures 
But the scandal-stricken schools are still seen as the best path to a high-flying career. (Wired $)
4 Organizations are struggling to fight an influx of cyber crime
There just aren't enough skilled cyber security workers to defend against hackers. (FT $)
5 Kiwi Farms just won't die
Despite transgender activists' efforts to keep its hateful campaigns offline. (WP $)
6 The tricky ethics of CRISPR
Just because we can edit genes, doesn't mean we should. (New Yorker $)
+ The creator of the CRISPR babies was released from a Chinese prison last year. (MIT Technology Review)
7 This startup is training ultra-Orthodox Jews for hi-tech careers
Haredi men are learning how to use computers and programming languages for the first time. (The Guardian)
8 Silicon Valley's latest obsession? Testosterone
Founders are fixated on the hormone's global decline—and worrying about their own levels. (The Information $)
9 We're bidding a fond farewell to Netflix's DVDs


While demand for the physical discs has dwindled, die-hard devotees are devastated. (The Atlantic $)
10 Concerts are different now
You can thank TikTok for all those outlandish outfits. (Vox)
+ A Montana official is hell-bent on banning TikTok. (NYT $)
+ TikTok's hyper-realistic beauty filters are here to stay. (MIT Technology Review)
Quote of the day
"I think they're a generation ahead of us."
—Renault CEO Luca de Meo reflects on China's electric vehicle makers' stranglehold on the industry, Reuters reports.
The big story
What to expect when you're expecting an extra X or Y chromosome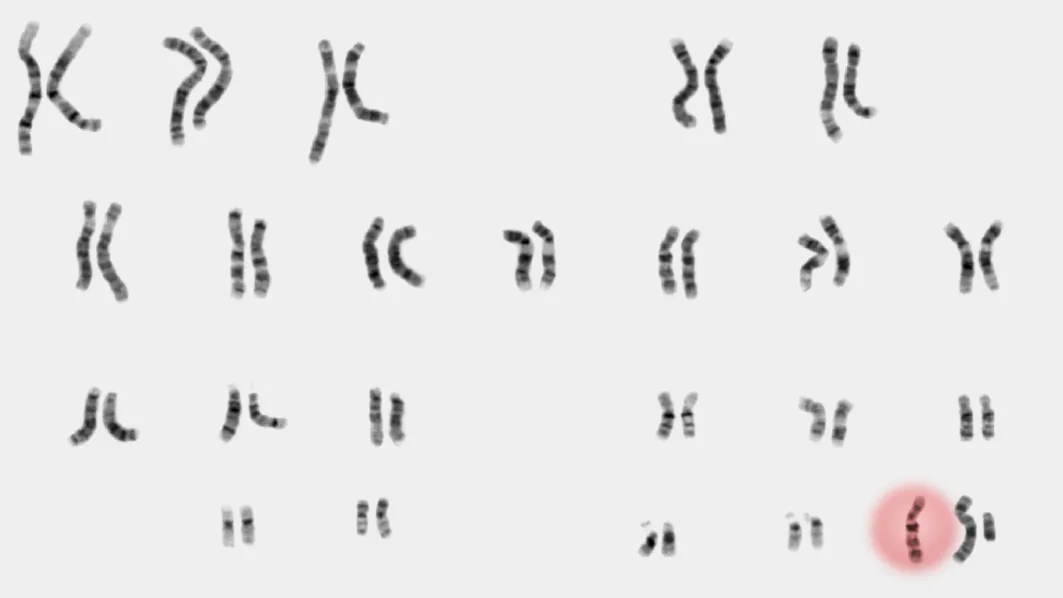 August 2022
Sex chromosome variations, in which people have a surplus or missing X or Y, occur in as many as one in 400 births. Yet the majority of people affected don't even know they have them, because these conditions can fly under the radar.
As more expectant parents opt for noninvasive prenatal testing in hopes of ruling out serious conditions, many of them are surprised to discover instead that their fetus has a far less severe—but far less well-known—condition.
And because so many sex chromosome variations have historically gone undiagnosed, many ob-gyns are not familiar with these conditions, leaving families to navigate the unexpected news on their own. Read the full story.
—Bonnie Rochman
We can still have nice things
A place for comfort, fun and distraction in these weird times. (Got any ideas? Drop me a line or tweet 'em at me.)
+ Some of the creative ideas registered by inventors in the UK last year are truly off the wall—a path that automatically washes away dog mess, anyone?
+ Congratulations to Tami Manis, who has the honor of owning the world's longest competitive mullet for a woman.
+ Grilling burgers is a science as well as an art.
+ This steel drum cover of 50 Cent's P.I.M.P is everything I hoped for.
+ Take a sneaky peek at this year's mesmerizing Wildlife Photographer of the Year shortlist.