The Download: how Twitter is breaking, and YouTube's TV experiment
This is today's edition of The Download, our weekday newsletter that provides a daily dose of what's going on in the world of technology.
Here's how a Twitter engineer says it will break in the coming weeks
On November 4, just hours after Elon Musk fired half of the 7,500 employees previously working at Twitter, some people began to see small signs that something was wrong with everyone's favorite hellsite. And they saw it through retweets.
A few users who pressed the retweet button were met with a manual retweet, a crude, copy and paste approximation of how the function should appear. But its return wasn't Musk's latest attempt to appease users. Instead, it was the first public crack in the edifice of Twitter's codebase—a blip on the seismometer that warns of a bigger earthquake to come.
While many of Musk's detractors may wish the platform goes through the equivalent of thermonuclear destruction, the collapse of something like Twitter happens gradually. Here's how it's likely to play out.
—Chris Stokel-Walker
YouTube wants to take on TikTok and put its Shorts videos on your TV
What's happening: YouTube Shorts, the video website's TikTok-like feature, has become one of its latest obsessions, with more than 1.5 billion users watching short-form content on their devices every month. Now, YouTube wants to expand that number by bringing full-screen, vertical videos into your TV.
Why it matters: The team behind the initiative still isn't fully certain how adding short-form video into the YouTube on TV experience will be embraced. The company admits it's been challenging to take what's traditionally been a mobile format and finding the right way to bring it to life on TV. But its dedication to doing so suggests how important YouTube feels the short-form model is to its future. Read the full story.
—Chris Stokel-Walker
Where will AI go next?
This year we've seen a dizzying number of breakthroughs in generative AI, from AIs that can produce videos from just a few words to models that can generate audio based on snippets of a song.
Melissa Heikkilä, MIT Technology Review's senior AI reporter, stopped by Google's new Manhattan offices last week, where the company announced a slew of advances in generative AI, including a system that combines its two text-to-video AI models, Phenaki and Imagen.
While they're impressive pieces of AI research, it's unclear how Google could monetize them. Melissa spoke to several of the top executives at some of the world's leading AI labs to hear about the potential, and the limitations, of these sorts of models. Here's what they had to say.
Melissa's story is from The Algorithm, our weekly AI newsletter covering everything you need to know about the industry's movers and shakers. Sign up to receive it in your inbox every Monday.
Podcast: Decoding a Future of Fire
We take a look at how AI and other tech is being used to help predict, detect, and pinpoint the location of wildfires in the second of a two-part series. Refresh your memory by listening to the first part of the series on Apple Podcasts, or wherever else you usually listen.
The must-reads
I've combed the internet to find you today's most fun/important/scary/fascinating stories about technology.
1 There's no evidence that US voting machines have been tampered with 
Humans tend to be the weakest link in the security chain. (New Yorker $)
+ Apps popular among immigrants are rife with political misinformation. (WP $)
+ The worst surge of misinformation could be yet to come. (NYT $)
2 Cop27's Wi-Fi in Egypt is blocking human rights websites
Global rights groups are struggling to access their own sites. (The Guardian)
+ Greece will stop selling spyware following a series of accusations. (NYT $)
3 A German privacy activist is fighting Clearview AI over his face
Matthias Marx wants EU regulators to crack down on data scrapers. (Wired $)
+ A UK group has filed a similar complaint against PimEyes. (BBC)
+ The walls are closing in on Clearview AI. (MIT Technology Review)
4 Black Twitter influencers don't know where to go next
Many of the workers who prevent racially-fueled hate speech have been fired. (LA Times $)
+ Mastodon is buckling under the influx of Twitter defectors. (Bloomberg $)
+ I made it big on Twitter. Now I don't think I can stay. (MIT Technology Review)
5 Apple is China's most profitable tech company
Its earnings outstrip native giants Alibaba and Tencent. (FT $)
+ But the relationship between the pair is growing increasingly fraught. (NYT $)
6 Inside the rise of the humanoid robot

They may be edging beyond the uncanny valley. (Economist $)
7 Self-driving cars may never actually self-drive
Which kind of defeats the entire point. (WSJ $)
+ The big new idea for making self-driving cars that can go anywhere. (MIT Technology Review)
8 How TikTok ate the world
Attempting to moderate videos is tough. TikTok's explosion is making it even tougher. (The Atlantic $)
9 How psychedelics could play a role in end of life care
Some doctors argue they reduce anxiety and increase optimism in the face of death. (Slate $)
+ What do psychedelic drugs do to our brains? (MIT Technology Review)
10 The argument for fighting over text message


You don't have to call it a 'fext,' though. (NYT $)
Quote of the day
"We are on a highway to climate hell with our foot still on the accelerator."
—António Guterres, the secretary general of the UN, warns world leaders of the grave dangers facing the planet at the opening of the Cop27 climate summit in Egypt, reports the Guardian.
The big story
How the AI industry profits from catastrophe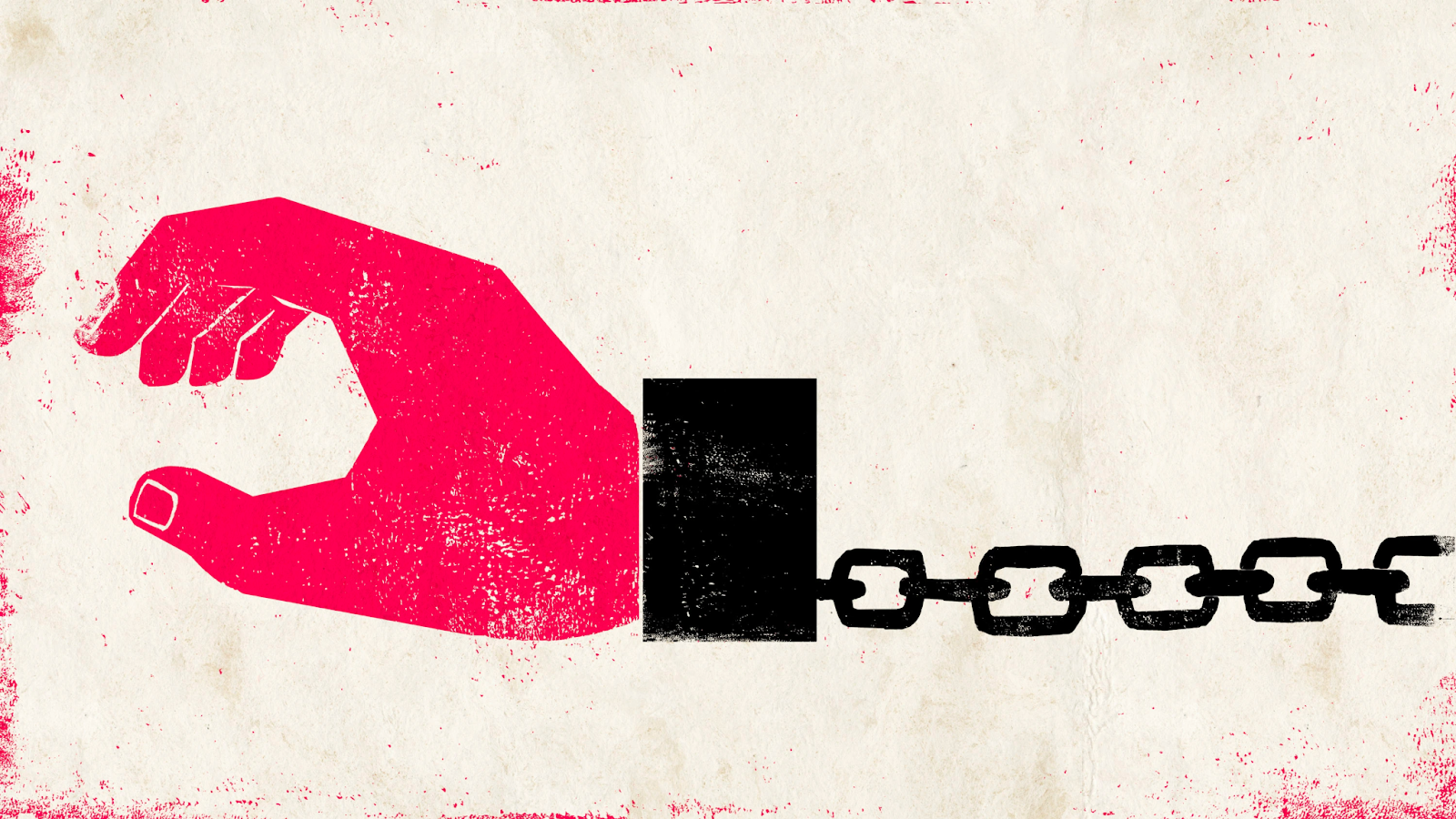 April 2022
It was meant to be a temporary side job. Oskarina Fuentes Anaya signed up for Appen, an AI data-labeling platform, when she was still in college studying to land a well-paid position in the oil industry.
But then the economy tanked in Venezuela. Her side gig was now full time; the temporary now the foreseeable future. Today Fuentes lives in Colombia, one of millions of Venezuelan migrants and refugees. 
But she's trapped at home—both by a chronic illness that developed after delayed access to health care and by opaque algorithms that dictate when she works and how much she earns.
Despite threats from Appen to retaliate against her, she chose to go on the record as a named source. She wants people to understand what her life is like to be a critical part of the global AI development pipeline yet for the beneficiaries of her work to also mistreat her and make her invisible. She wants the people who do this work to be seen. Read the full story. 
—Karen Hao and Andrea Paola Hernández
We can still have nice things
A place for comfort, fun and distraction in these weird times. (Got any ideas? Drop me a line or tweet 'em at me.)
+ These angelic piglets are guaranteed to warm your heart.
+ Nothing but respect for these road crossing legends during the NYC marathon.
+ I'm sorry, you can't improve on perfection.
+ This extremely cool-looking hotel is inside a working train station.
+ Take a minute out to relax with these award-winning landscapes (thanks Charlotte!)