The Download: how to talk about AI, and Montana's TikTok ban
This is today's edition of The Download, our weekday newsletter that provides a daily dose of what's going on in the world of technology.
How to talk about AI (even if you don't know much about it)
Everyone is talking about AI, it seems. But if you feel overwhelmed or uncertain about what the hell people are talking about, don't worry. We've got you.
Melissa Heikkilä, our senior AI reporter, asked some of the best journalists in the business to share their top tips on how to talk about AI with confidence.
Given that they spend their days obsessing over the tech, listening to AI folks and then translating what they say into clear, relatable language with important context, it's fair to say they know a thing or two about what they're talking about.
Read the full story to learn the seven things you ought to pay particular attention to when talking about AI.
This story is from The Algorithm, Melissa's weekly newsletter giving you the inside track on all things AI. Sign up to receive it in your inbox every Monday.
The future of TikTok bans
Montana recently banned TikTok in the most dramatic move US legislators have made against the company to date.
US policymakers have been scrutinizing the app intensely in recent months over concerns about Chinese espionage, and under the new changes, marketplaces like Google Play and Apple's App Store could face fines of $10,000 per day if they make TikTok available to users in Montana from 1 January next year.
So are we really proceeding down a path where we might have to delete and re-download certain apps as we cross state lines? What is the future of TikTok bans, and could they ever actually be enforced? Tate Ryan-Mosley, our senior tech policy reporter, has dug into it all. Read the full story.
For more incisive analysis, sign up to The Technocrat, Tate's weekly tech policy newsletter, and receive it in your inbox every Friday.
The must-reads
I've combed the internet to find you today's most fun/important/scary/fascinating stories about technology.
1 AI could pose as big a threat to humanity as nuclear war 
That's what some AI leaders are warning, but it's a deeply contested message. (NYT $)
+ Geoffrey Hinton tells us why he's now scared of the tech he helped build. (MIT Technology Review)
2 Germany is betting big on fusion energy
A promising startup is the latest to take on the challenge. (FT $)
+ This startup says its first fusion plant is five years away. Experts doubt it. (MIT Technology Review)
3 China has sent its first civilian astronaut into space
It's the latest step in the country's plans to make it to the moon by 2030. (CNN)
+ It's also part of China's plans to appear prepared in the event of a war in space. (WSJ $)
+ How to fight a war in space (and get away with it) (MIT Technology Review)
4 Who really benefits from the AI rush?
Savvy chipmakers and infrastructure suppliers are laughing all the way to the bank. (Economist $)
+ Nvidia says that AI is turning everyone into a programmer. (FT $)
5 California has a serious EV charger shortage
It'd better get a move on before its new electric-only regulations come into force. (WSJ $)
+ EVs just got a big boost. We're going to need a lot more chargers. (MIT Technology Review)
6 Texas is cooling on Elon Musk
In typical Musk fashion, he's moving fast and breaking things (WP $)
7 Sex workers love Twitter Spaces
Even if the rest of the platform is falling apart before our eyes. (Wired $)
8 Blank screens are getting tens of millions of YouTube views
The days-long videos are surprising productivity tools. (The Verge)
9 Vintage radio lovers are ready for the apocalypse

If cellular networks fail, these enthusiasts will know exactly what to do. (The Guardian)
10 Social media can't get enough of bad poetry
Simple verses lend themselves to brief posts—but that doesn't make them good. (Motherboard)
Quote of the day
"No such thing as a high pay low stress job in tech."
—An anonymous Amazon employee responds to a fellow tech worker seeking advice on online career community Blind on how to find a less stressful job, Insider reports.
The big story
The metaverse is a new word for an old idea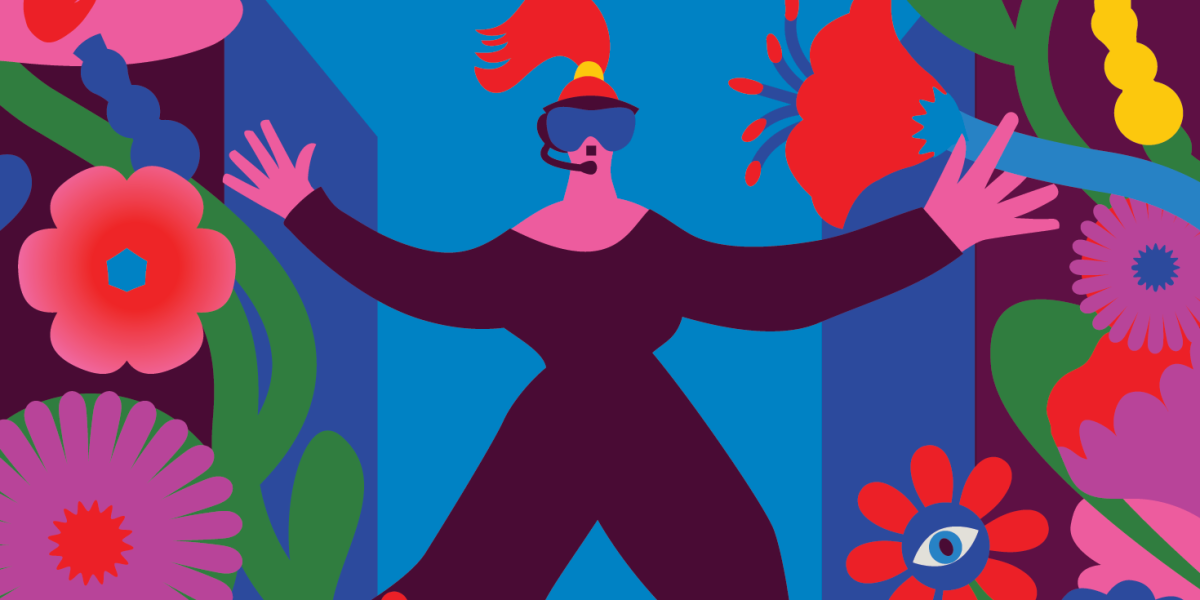 February 2022
In less than a year, the metaverse graduated from a niche term to a household name. Its metamorphosis began in July 2021, when Facebook announced that it would dedicate the next decade to bringing the metaverse to life: an immersive, rich digital world combining aspects of social media, online gaming, and augmented and virtual reality.
But we would be remiss if we didn't take a step back to ask where the metaverse comes from. It's not nearly as new as it looks, and knowing its history can reveal potential pitfalls and lessons already learned. Read the full story.
—Genevieve Bell
We can still have nice things
A place for comfort, fun and distraction in these weird times. (Got any ideas? Drop me a line or tweet 'em at me.)
+ Prometheus and Methuselah aren't just bygone figures—they're also the names of some of the world's oldest trees.
+ I challenge you to take a look at these gorgeous Turkish towns and not immediately rush to book a vacation.
+ If you're mourning the end of Succession as well, don't worry—Greg and Tom are here for you.
+ There is no center of the universe, so far as we know, which is somewhat comforting.
+ This timelapse of Vegas City Center is quite something.