The Download: hope for renewables, and AI's role in journalism
This is today's edition of The Download, our weekday newsletter that provides a daily dose of what's going on in the world of technology.
We have enough materials to power the world with renewable energy
The news: Powering the world with renewable energy will take a lot of raw materials. The good news is, when it comes to aluminum, steel, and rare-earth metals, there's plenty to go around, according to a new analysis.
Greater pay off: Although emissions are an unavoidable side effect of extracting the materials, over the next 30 years they add up to less than a year's worth of global emissions from fossil fuels. Experts are confident the up-front emissions cost will be more than offset by savings from clean energy technologies replacing fossil fuels.
But there's a catch: While we technically have enough of the materials we need to build renewable energy infrastructure, actually mining and processing them can be a challenge. If we don't do it responsibly, getting those materials into usable form could lead to environmental harm or human rights violations. Read the full story.
—Casey Crownhart
Could ChatGPT do my job?
—Melissa Heikkilä, senior AI reporter
There's been a lot of talk lately about whether journalists or copywriters could or should be replaced by AI. So far, newsrooms have pursued very different approaches to integrating the buzziest new tool, ChatGPT, into their work: tech news site CNET secretly used it to write articles, while BuzzFeed (more transparently) announced plans to use it to generate quiz answers.
But here's the dirty secret of journalism: a surprisingly large amount of it could be automated. That's not necessarily a bad thing if we can outsource some of the boring and repetitive parts of the job to AI. The real problems arise when you give AI too much control. Read the full story.
Melissa's story is from The Checkup, her weekly newsletter giving you the inside track on all things AI. Sign up to receive it in your inbox every Monday.
The must-reads
I've combed the internet to find you today's most fun/important/scary/fascinating stories about technology.
1 Elon Musk wants to turn Twitter into a fintech platform
It's all part of his plan to look beyond advertising to make money. (FT $)+ Ex-Twitter staff don't know what to do with their old laptops. (Wired $)
+ The company has made its first interest payment on its massive debt. (Bloomberg $)
2 Inside FTX's shadowy PR influence campaigns
A new filing reveals an undisclosed network of powerful political figures. (The Intercept)
+ Things are getting even messier for the collapsed crypto exchange. (NY Mag $) 
+ FTX's victims are still furious. (The Atlantic $) 
3 The US has stopped allowing companies to export to Huawei
It's just the latest in a series of China-related sanctions. (BBC)
4 The race for AI supremacy is heating up
But whether American or Chinese labs will come out on top is anyone's guess. (Economist $)
+ Generative AI is changing everything. But what's left when the hype is gone? (MIT Technology Review)
5 You don't necessarily need a headset to enter the metaverse 
Our everyday reality is edging closer to dystopia each day. (The Atlantic $)
+ Kpop could help to improve the metaverse's image. (NYT $)
6 Celebrity voice deepfakes have been co opted to spew racist hate 
This sadly felt inevitable. (Motherboard)
+ AI voice actors sound more human than ever. (MIT Technology Review)
7 Boeing has made its last ever 747
Once a symbol of accessible travel, it's likely to end up carrying cargo. (NYT $)
+ Hydrogen-powered planes take off with a startup's test flight. (MIT Technology Review)
8 Social media has a dark obsession with being #kind
Is it really a good deed if you're filming it for clickbait? (The Guardian)
9 Spanish-speaking livestreamers are seriously hot right now
Twitch is booming across Latin America, creating new opportunities for gamers. (Bloomberg $)
10 Dogs love gobbling AirTags

Tracking your furry friend isn't without its hazards. (WSJ $)
Quote of the day
"I could press the red button, close my laptop and get under my blankets for a couple hours."
—Phoebe Gavin, a former executive director of talent and development at news site Vox, reflects on the upsides of being laid off over video call rather than in person to the Wall Street Journal.
The big story
A private security group regularly sent Minnesota police misinformation about protestors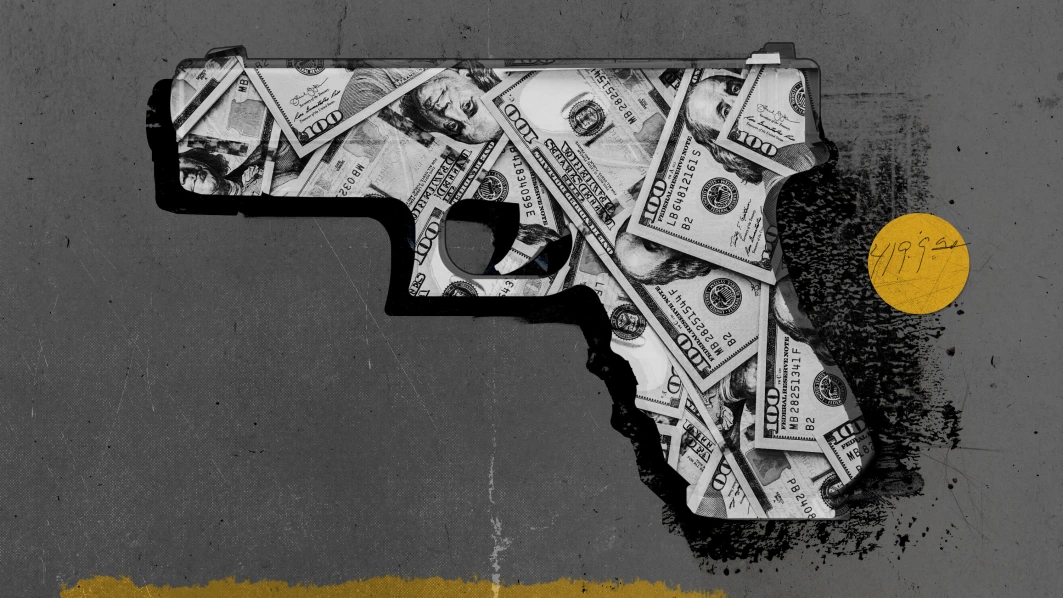 July 2022
When US marshals shot and killed a 32-year-old Black man named Winston Boogie Smith Jr. in a parking garage in Minneapolis on June 3, 2021, the city was already in a full-blown policing crisis. George Floyd had been murdered by a member of the police force the previous May. As protests reignited all over the city, the cops couldn't keep up.
Into the void stepped private security groups, hired primarily to prevent damage to properties. But the organizations often ended up managing protest activity—a task usually reserved for police, and one for which most private security guards are not trained.
One company, Conflict Resolution Group (CRG), regularly provided Minneapolis police with information about activists that was at times untrue and deeply politicized. Read the full story.
—Tate Ryan-Mosley & Sam Richards
We can still have nice things
A place for comfort, fun and distraction in these weird times. (Got any ideas? Drop me a line or tweet 'em at me.)
+ This one-page calendar is seriously blowing my mind.
+ I love that actors are rehearsing Shakespeare inside dystopian video game Fallout (thanks Will!)
+ Quick—I need an emergency photo of a bear, stat!
+ Can you believe these impressive plants are carved from wood?
+ Ambient tunes are massive right now, and I can see why.