The Download: heart transplants for babies, and Big Tech's tax tracking
This is today's edition of The Download, our weekday newsletter that provides a daily dose of what's going on in the world of technology.
This company plans to transplant pig hearts into babies next year
A biotech company called eGenesis is experimenting with transplanting the hearts of young gene-edited pigs into baby baboons as part of a study that could pave the way for similar transplants in human babies. It hopes to transplant pig hearts into babies with serious heart defects as early as next year, in a bid to buy them more time to wait for a human heart.
The company has developed a technique that uses the gene-editing tool CRISPR to make around 70 edits to a pig's genome. In theory, these edits should allow the organs to be successfully transplanted into people.
The practice is proving more difficult. The team is planning to test with 12 infant baboons, but of the two surgeries that have been performed so far, neither animal survived beyond a matter of days. Still the company, and others in the field, remain optimistic. Read the full story.
—Jessica Hamzelou
How tech companies got access to our tax data
You might think (or at least hope) that sensitive data like your tax returns would be kept under close care. But we learned last week that tax prep companies have been sharing millions of taxpayers' sensitive personal information with Meta and Google, some for over a decade.
The tax companies shared the data through tracking pixels, which are used for advertising purposes, an investigative congressional report revealed on Wednesday. Many of them say they have removed the pixels, but it's not clear whether some sensitive data is still being held by the tech companies.
The findings expose the significant privacy risks that advertising and data sharing pose—and it's possible that regulators might actually do something about it. Read the full story.
—Tate Ryan-Mosley
This story is from The Technocrat, Tate's weekly newsletter covering power in Silicon Valley. Sign up to receive it in your inbox every Friday.
The must-reads
I've combed the internet to find you today's most fun/important/scary/fascinating stories about technology.
1 Inside the fightback against AI 
Writers and artists fed up with AI companies scraping their data are starting to mobilize. (NYT $)
+ Europe wants US lawmakers to act more quickly over regulating AI. (Wired $)
+ Five big takeaways from Europe's AI Act. (MIT Technology Review)
+ AI's economic impact will extend far beyond chatbots. (Economist $)
2 Inside Threads' plan to force Twitter to unravel 
Six months' intensive work, fueled by a grudge. (The Information $)
+ Twitter is teetering on the precipice. (WSJ $)
3 A typo is behind the leak of sensitive US emails to Mali
Senders keep mistyping email addresses, exposing highly classified messages. (FT $)
4 Israel is using AI to select air strike targets
Despite serious questions about accuracy. (Bloomberg $)
+ The UN Security Council is meeting this week over its AI fears. (Reuters)
+ Why business is booming for military AI startups. (MIT Technology Review)
5 Tesla's cybertruck is finally going into production
It's been a long four-year wait. (WSJ $)
+ EVs are helping to keep homes running during power cuts. (NYT $)
6 Ukraine's scientists are slowly trying to rebuild their institutions
But the nation's budget is still being funneled into defense. (Undark Magazine)
7 This fusion reactor relies on superconducting tape
10,000 kilometers of it, in fact. (IEEE Spectrum)
+ A hole in the ground could be the future of fusion power. (MIT Technology Review)
8 Weather apps are more popular than ever

Some people check them as often as they would their social media. (The Guardian)
9 Domino's has conceded defeat to Uber Eats
It can no longer ignore the stranglehold delivery apps have over takeout. (The Atlantic $)
10 The case for logging your mood 
It can help people to understand the factors that affect their wellbeing. (WSJ $)
Quote of the day
"We built it, we trained it, but we don't know what it's doing."
—Sam Bowman, an AI professor at New York University, explains to Vox that AI companies don't understand exactly how the tools they created work.
The big story
Humanity is stuck in short-term thinking. Here's how we escape.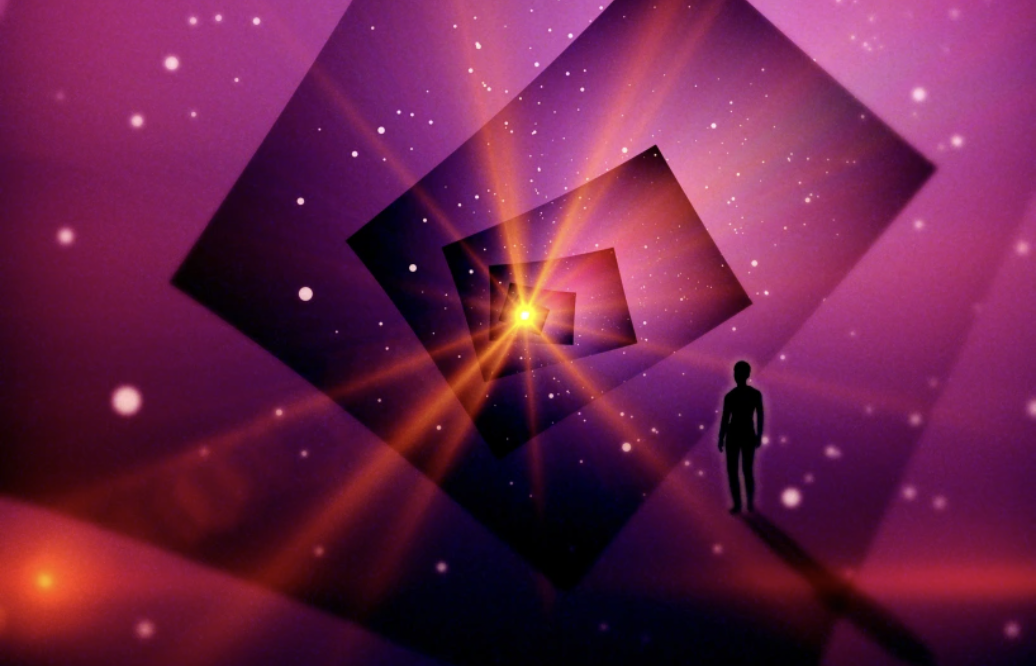 October 2020
Humans have evolved over millennia to grasp an ever-expanding sense of time. We have minds capable of imagining a future far off into the distance. Yet while we may have this ability, it is rarely deployed in daily life. If our descendants were to diagnose the ills of 21st-century civilization, they would observe a dangerous short-termism: a collective failure to escape the present moment and look further ahead.
The world is saturated in information, and standards of living have never been higher, but so often it's a struggle to see beyond the next news cycle, political term, or business quarter. How to explain this contradiction? Why have we come to be so stuck in the "now"? Read the full story.
—Richard Fisher
We can still have nice things
A place for comfort, fun and distraction in these weird times. (Got any ideas? Drop me a line or tweet 'em at me.)
+ Yes, it's AI wizardry, but Johnny Cash singing Barbie Girl is extremely entertaining.
+ Talking of Barbie, these fans are truly getting into the spirit of things.
+ Yikes, don't mess with female moles!
+ Why we just can't get enough of musical memoirs.
+ I challenge you to find a better dancer than this bee.