The Download: digital dollars, and AI guidelines
This is today's edition of The Download, our weekday newsletter that provides a daily dose of what's going on in the world of technology.
Is the digital dollar dead?
In 2020, digital currencies were one of the hottest topics in town. China was well on its way to launching its own central bank digital currency, or CBDC, and many other countries launched CBDC research projects. Even Facebook has proposed a global digital currency, called Libra.
Few eyebrows were raised when the Boston branch of the US Federal Reserve announced a project to research how a CBDC might be technically designed. A hypothetical US central bank digital currency was hardly controversial, after all. And the US couldn't afford to be left behind.
How things change. Three years later, the digital dollar—even though it doesn't exist——has become political red meat, as some politicians label it a dystopian tool for surveillance. And late last year, the Boston Fed quietly stopped working on its project.
So is the dream of the digital dollar dead? Read the full story.
—Mike Orcutt
Introducing MIT Technology Review Roundtables
I'm excited to announce that MIT Technology Review is launching a new participatory subscriber-only online event series called Roundtables. They're 30-minute monthly conversations with our writers and editors aimed at keeping you informed about emerging tech like artificial intelligence, biotechnology, climate change and more.
The first, on August 10, will feature David Rotman, MIT Technology Review editor at large, in conversation with editor in chief Mat Honan, and they'll be discussing AI's impact on the economy. The second, on September 12, I (Charlotte, our news editor!) will be chatting with Melissa Heikkilä, our senior reporter for AI, about a topic she has bags of insight into: How should we regulate AI?
Are you a subscriber to MIT Technology Review? If so, get these dates in your diary and join us then! You'll have an email in your inbox soon with details on how to register.
If you're not a subscriber, what more reason do you need to sign up? Become one today and save up to 17%. Digital subscriptions are temporarily just $69 a year. Grab yours now!
The must-reads
I've combed the internet to find you today's most fun/important/scary/fascinating stories about technology.
1 Top AI companies have agreed to set up voluntary safeguards
As part of that, they've pledged to develop systems that will flag when a piece of content is AI-generated. (Wired $)
+ Part of the reason we need better methods? Existing AI-text detection tools are really easy to fool. (MIT Technology Review)
+ Biden's NSA nominee has warned that AI is a growing security threat. (Bloomberg $)
2 For Europe's elderly, heat has become the new covid
Extreme temperatures not only disproportionately threaten older people's health, they also isolate them. (NYT $)
+ Surviving the heat is a uniquely grim challenge for homeless people, too. (The Guardian)
+ August is unlikely to bring much relief, at least in the US. (NYT $)
3 Google Search is losing its shine
It just doesn't feel as useful as it used to. People are turning to Reddit, TikTok and Wikipedia instead. (WP $)
+ You might think AI chatbots are a viable alternative. You'd be wrong. (MIT Technology Review)
4 Stalkerware is seriously big business
Here's how one major actor laundered its vast earnings. (TechCrunch)
+ Google is failing to enforce its own ban on ads for stalkerware. (MIT Technology Review)
5 TSMC has delayed opening its Arizona chip factory
It says it's been hampered by a shortage of skilled workers. (WSJ $)
+ The company says the entire semiconductor sector is experiencing a deepening slump. (FT $)
+ The $100 billion bet that a postindustrial US city can reinvent itself as a high-tech hub. (MIT Technology Review)
6 TikTok is fully aware it has a labor problem
Just like Meta, it's potentially open to being sued by traumatized outsourced moderators. (Wired $)
7 Apple is being hit with manufacturing woes
Not just for its headset either—it's having issues with new iPhones too, which might force it to release fewer units. (The Information $)
8 What happened to America's internet?
Attempts to expand access to high-speed broadband keep being sunk by politicking and partisanship. (The Verge)
9 Americans apparently don't care about returning to the moon 

"Been there, done that." (WP $)
+ The Hubble telescope spotted glittering shards of debris from NASA's asteroid smash last September. (New Scientist $)
10 Want to keep the Barbie craze going? Play these video games
If you think Barbie spin-offs are new… boy do I have news for you. (The Guardian)
Quote of the day
"I have been feeling pretty unhappy and overwhelmed with my job. At the end of the day I can't wait to go home and turn off my phone and have a drink and get away from it all."
—An entry in the diary of Caroline Ellison, star witness in the FTX case as a former executive and girlfriend of Sam Bankman-Fried, just a few months before it all imploded, the New York Times reports.
The big story
Inside the experimental world of animal infrastructure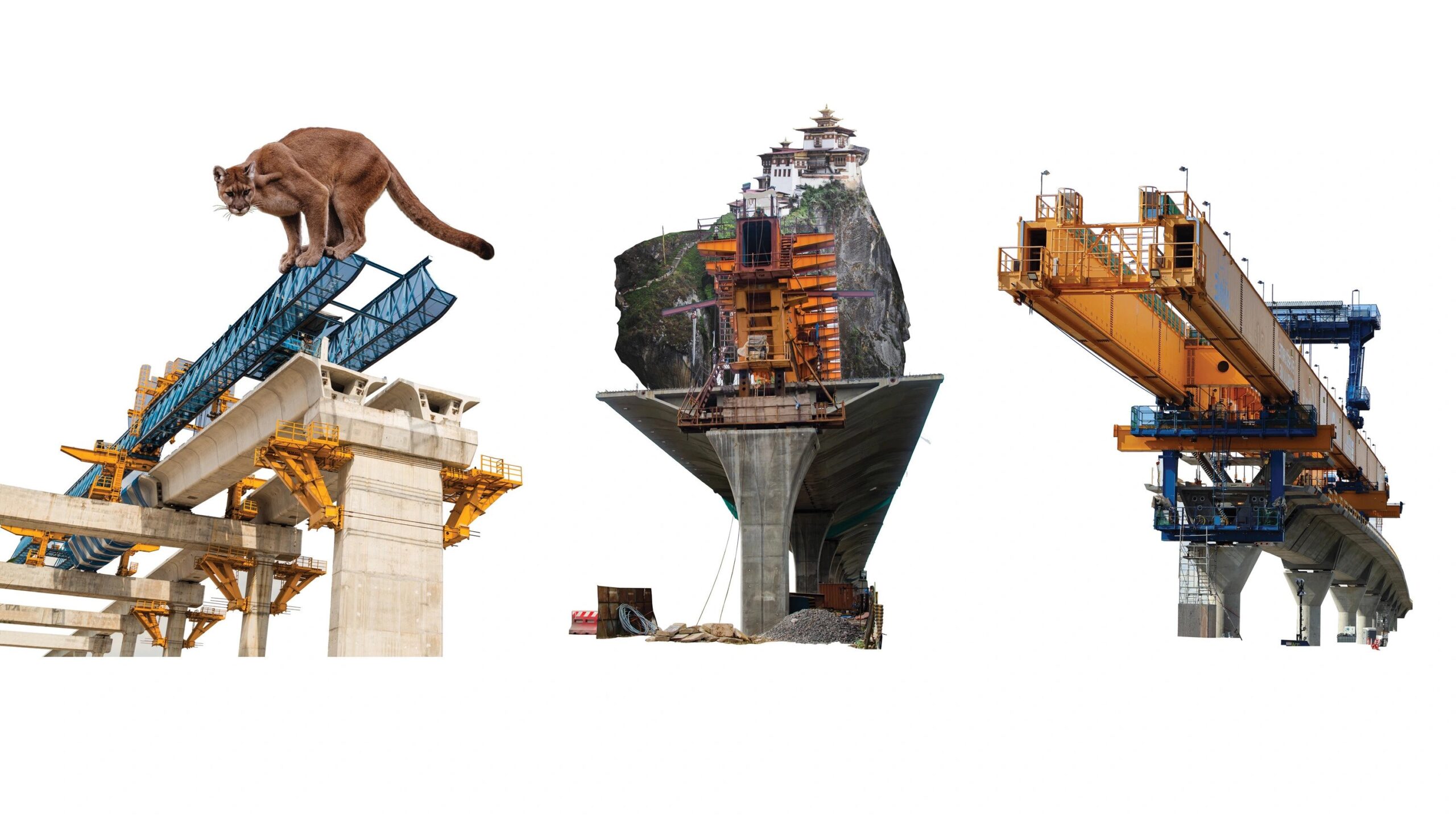 June 2022
Around the world, cities are building a huge variety of structures intended to mitigate the impacts of urbanization and roadbuilding on wildlife. The list includes green roofs, tree-lined skyscrapers, living seawalls, artificial wetlands, and all manner of shelters and "hibernacula."
But the data on how effective these approaches are remains patchy and unclear. That is true even for wildlife crossings, the best-studied and most heavily funded example of such animal infrastructure. Read the full story.
—Matthew Ponsford
We can still have nice things
A place for comfort, fun and distraction in these weird times. (Got any ideas? Drop me a line or tweet 'em at me.)
+ Life's too short to drink bad coffee. Maximize your chances of making a good one with these handy tips.
+ Cats' love of boxes might be down to the way they see the world.


+ Think your job's tough? You ain't seen nothin'.
+ Cottage cheese is back in a big way—here's how to make it extra tasty.
+ A viral Twitter thread has reached its natural conclusion: becoming a horror film.