The Download: crypto in the Congo, and a chip design milestone
This is today's edition of The Download, our weekday newsletter that provides a daily dose of what's going on in the world of technology.
Why Congo's most famous national park is betting big on crypto
In eastern Congo, a guard carrying a heavy AK-47 is a rare authority figure in a largely lawless region—a ranger who usually patrols Virunga National Park, a place famous for endangered mountain gorillas.
Today, though, his job is different. In Luviro, a hamlet just outside the park, he is guarding the world's first known Bitcoin mine operated by a national park. One that runs on clean energy. It's a gamble that's energized many who work in and around the park—and invited skepticism from experts who wonder what crypto has to do with conservation. Read the full story.
—Adam Popescu
A chip design that changes everything
Ever wonder how your smartphone connects to your Bluetooth speaker, given they were made by different companies? Well, Bluetooth is an open standard, meaning its design specifications are publicly available. Software and hardware based on open standards—Ethernet, Wi-Fi, PDF—have become household names.
Now an open standard known as RISC-V (pronounced "risk five") could change how companies create computer chips—allowing anyone to design one, free of charge. Read why this is such a big deal for the industry—and beyond.
A chip design that changes everything is just one of our 10 Breakthrough Technologies, which we're showcasing one-by-one in The Download every day. Take a look at the rest of the list for yourself, and we'd love to hear your thoughts on what should make our final 11th technology. Vote in our poll to make your voice heard.
What didn't make the list for 10 Breakthrough Technologies 2023

Every year, our reporters and editors go back and forth over the technologies we think are worthy of inclusion in the TR10. The process always sparks lively debates, and we have to make tough calls about what to include and what to leave out. Find out which technologies didn't make the cut this time.
—Amy Nordrum
We can use sewage to track the rise of antibiotic-resistant bacteria

Antimicrobial resistance, or AMR, is a huge problem, and it's only getting worse. The search for new antibiotics hasn't had much success, and the bacteria continue to spread.
People who are infected with bacteria and viruses send these bugs rushing into wastewater systems with each flush of their toilet. So over the last few years, many countries have started searching wastewater for the virus that causes covid.
These studies have helped us estimate how many people in an area have covid, and which variants might be spreading in communities. The same approach could help us understand—and potentially limit the impact of—AMR. Read the full story.
—Jessica Hamzelou
This story is from The Checkup, MIT Technology Review's weekly biotech newsletter. Sign up to receive it in your inbox every Thursday.
The must-reads
I've combed the internet to find you today's most fun/important/scary/fascinating stories about technology.
1 China is strengthening its control over online content
By taking "golden shares" in major tech companies Alibaba and Tencent. (FT $)
+ Didi ride-hailing apps are being reinstated. (Reuters)
+ China wants to censor online comments. (MIT Technology Review)
2 The US is suing two crypto exchanges 
Genesis and Gemini are accused of selling unregistered securities. (The Block)
+ Another exchange, Crypto.com, is slashing its workforce. (TechCrunch)
3 An AI chatbot has learnt to sexually harass people
Its unsolicited, aggressive advances have appalled users. (Motherboard)
+ The viral AI avatar app Lensa undressed me—without my consent. (MIT Technology Review)
4 Why other viruses may have been suppressed during the pandemic
Partly because they can take turns to dominate a host. (Knowable Magazine)
+ People in China are traveling to Hong Kong for private covid boosters. (The Guardian)
5 Google says changed to Section 230 could "upend the internet"
The tweaks will spell an end to moderation as we know it, it claims. (WSJ $)
6 Deaths from cancer in the US have fallen significantly
Better treatment and lower smoking rates could be among the contributory factors. (CNN)
7 The gas stove debate is snowballing out of control
We know they're bad for our health and the climate. But ban proposals sparked a major backlash that refuses to die. (Slate $)
+ Here's everything you need to know about the ongoing debate. (Vox)
+ Welcome to the new culture wars. (Motherboard)
8 Mexico's subway drivers have to communicate over WhatsApp
They're forbidden from using cellphones, but conductors say they have no choice. (Rest of World)
9 The Indonesian village that's birthing YouTube sensations
Tapen is at the heart of the country's burgeoning YouTube scene. (Wired $)
10 Why traveling to space is so bad for us


It's a major health hazard. (WP $)
Quote of the day
"He talks too much, it's like, 'Please shut up.'"
—Karim Jovian, a Tesla investor, tells Bloomberg about how his mounting exasperation with Elon Musk is making him consider selling his shares.
The big story
Crypto millionaires are pouring money into Central America to build their own cities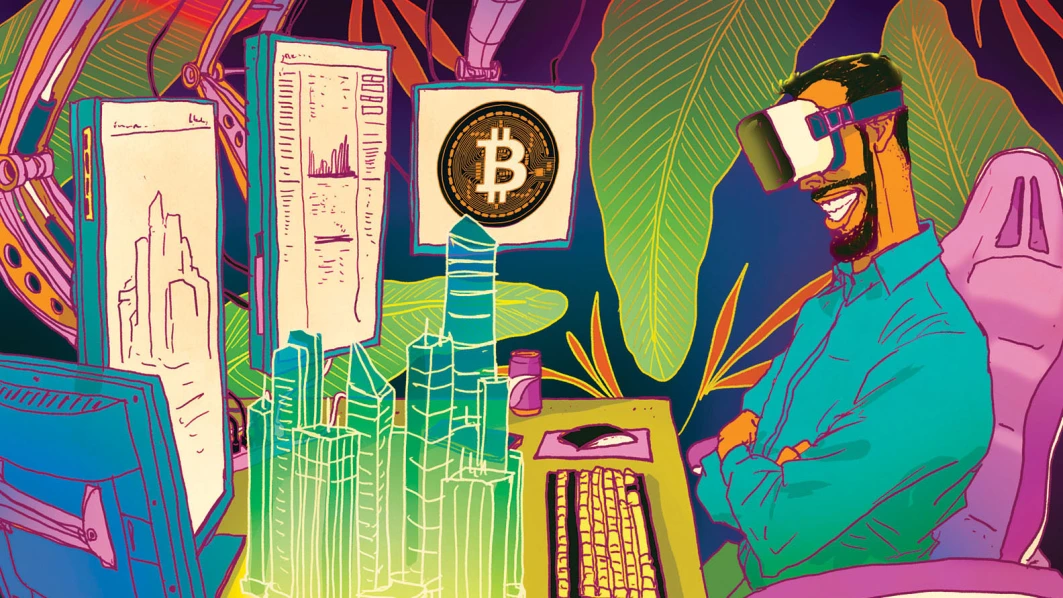 April 2022
El Salvador's Conchagua Volcano, home to a lush ecotourism retreat amid its sun-dappled forest, is set to host a glittering new Bitcoin City, the country's president announced in November 2021. A vast construction project could soon be underway.
But while some politicians and residents believe in crypto's potential to jump-start the economy, others see history repeating itself. Some locals question who these projects are really for, and whether they will truly benefit. Read the full story.
—Laurie Clarke
We can still have nice things
A place for comfort, fun and distraction in these weird times. (Got any ideas? Drop me a line or tweet 'em at me.)
+ If you've ever worried you're not productive enough, author James Patterson's writing habits put us all to shame.
+ The UK really loves darts—here's why you should, too.
+ Here's all the major albums dropping over the next 12 months to get excited about.
+ If you're still looking to dispose of your Christmas tree, why not eat it?
+ A cringey plot synopsis of the new Scooby Doo spinoff Velma has gone viral for all the wrong reasons.