The Download: corporate climate action, and killer asteroids
This is today's edition of The Download, our weekday newsletter that provides a daily dose of what's going on in the world of technology.
Inside the little-known group setting the corporate climate agenda
As thousands of companies trumpet their plans to cut carbon pollution, a small group of sustainability consultants has emerged as the go-to arbiter of corporate climate action.
The Science Based Targets initiative, or SBTi, helps businesses develop a timetable for action to shrink their climate footprint through some combination of cutting greenhouse-gas pollution and removing carbon dioxide from the atmosphere. After years of small-scale sustainability work, SBTi is growing rapidly, and governments are paying attention.
But while the group has earned praise for reeling the private sector into constructive conversations about climate emissions, its rising influence has also attracted scrutiny and raised questions about why a single organization is setting the standards for many of the world's largest companies. Read the full story.
—Ian Morse
Earth is probably safe from a killer asteroid for 1,000 years
The news: Breathe a sigh of relief—no asteroid larger than a kilometer is going to hit the Earth in the next 1,000 years, a new study has found.
How they did it: A team of researchers modeled when asteroids cataloged by NASA were expected to come near Earth in their orbit, before pushing those estimates up to 1,000 years into the future. By identifying "the fraction of the orbit that can bring the object close to Earth," the team was able to model impact risks much farther out than has been possible with other methods.
However… Smaller asteroids, which are much more plentiful, can still cause plenty of damage. That's why it's still important to keep an eye on anything that could hurtle towards us from outer space. Read the full story.
—Jonathan O'Callaghan
How do you solve a problem like out-of-control AI?
Last week Google revealed it is going all in on generative AI. At its annual I/O conference, the company announced it plans to embed AI tools into virtually all of its products, from Google Docs to coding and online search.
The announcement is a big deal, and will give billions of people access to powerful, cutting-edge AI models. But it will most likely be just a matter of time before things start to go awry. The company has not solved any of the common problems with these AI models: they still make stuff up, are easy to manipulate, and are vulnerable to attacks.
Because these sorts of AI tools are relatively new, they still operate in a largely regulation-free zone. But while calls for regulation are growing louder, and regulators are starting to ask tough questions, we're still a long way from seeing any proper rules to rein in generative AI. Read the full story.
—Melissa Heikkilä
This story is from The Algorithm, Melissa's weekly AI newsletter. Sign up to receive it in your inbox every Monday.
The must-reads
I've combed the internet to find you today's most fun/important/scary/fascinating stories about technology.
1 The EU has approved Microsoft's bid to acquire Activision Blizzard
But the US and UK aren't happy about it. (Vox)
+ If it goes ahead, it'll be the largest tech mega-merger in two decades. (NYT $)
+ The decision is a massive win for Microsoft, even if it isn't a done deal yet. (CNBC)
2 Sam Altman is testifying to US Congress today
It's part of a subcommittee hearing about the risks AI poses to society. (CNN)
+ Regulating AI is famously more easily said than done. (NPR)
+ How OpenAI built ChatGPT. (MIT Technology Review)
3 Human DNA is literally everywhere
If someone collected it deliberately, it'd be a privacy minefield. (NYT $)
4 Google is trying to get generative AI systems on your smartphone
There's a big hurdle: the vast computing power they require. (FT $)
5 China's biotech gamble isn't paying off 
Despite the huge amount of money pumped into the country's drug companies. (Bloomberg $)
6 Carmakers are taking the search for EV battery minerals into their own hands
Including financing mines and promising to buy what they unearth. (WSJ $)
+ Inside a battery recycling facility. (MIT Technology Review)
7 Automated hiring algorithms are still discriminating against workers
And it's not just jobseekers that are losing out. (Wired $)
+ Auditors are testing hiring algorithms for bias, but there's no easy fix. (MIT Technology Review)
8 Archivists are racing to back up the internet 
Around one billion images are at risk of deletion from image host Imgur. (Motherboard)
9 How the Kurdish language made its way onto Google Translate
Largely thanks to the efforts of one man. (Rest of World)
+ How a community banded together to preserve the Māori language. (MIT Technology Review)
10 Dodgy AI-generated book covers have arrived


It's bad news for talented human illustrators. (The Verge)
+ This artist is dominating AI-generated art. And he's not happy about it. (MIT Technology Review)
Quote of the day
"STOP CONTACTING ME. I AM NOT SHARING ANY MORE NATO LEAKS."
—Sikers, a Discord user who inadvertently shared classified documents on a server dedicated to Minecraft maps, begs to be left alone, the Wall Street Journal reports.
The big story
How Silicon Valley hatched a plan to turn blood into human eggs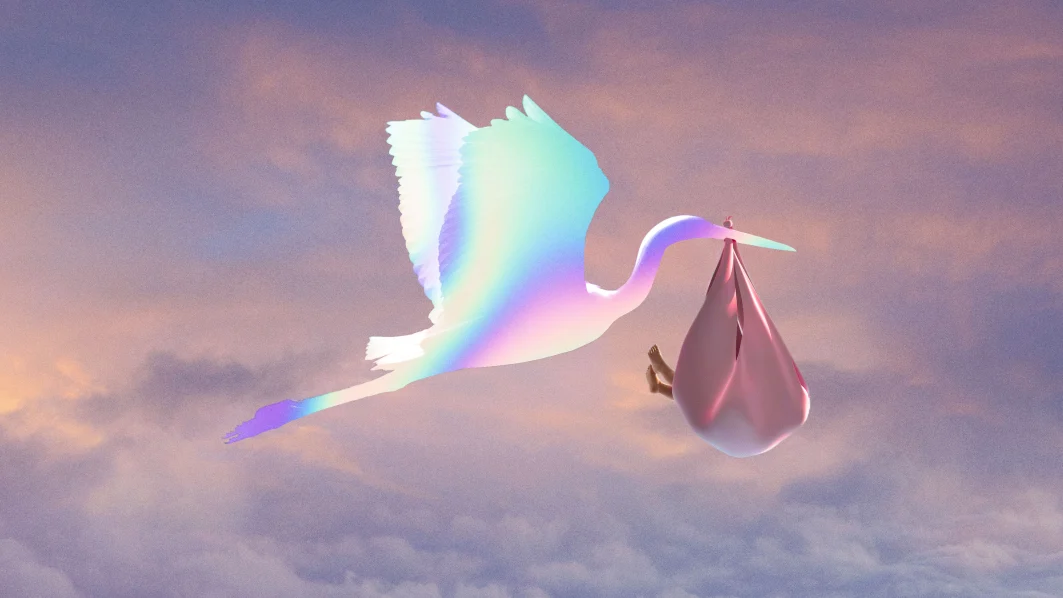 A few years ago, a young man from California's technology scene began popping up in the world's leading developmental biology labs dedicated to deciphering the secrets of embryos.
Matt Krisiloff had a specific interest in the artificial-egg technology, and said he wanted to help them.
The company Krisiloff started, called Conception, is the largest commercial venture pursuing what's called in vitro gametogenesis, which refers to turning adult cells into gametes—sperm or egg cells.
Their goal is ambitious, to say the least. If scientists can generate supplies of eggs, it would cancel the age limits on female fertility—and break the rules of reproduction as we know them. Read the full story.
—Antonio Regalado
We can still have nice things
A place for comfort, fun and distraction in these weird times. (Got any ideas? Drop me a line or tweet 'em at me.)
+ Celebs, they're just like us—and they just love going to gaming events.
+ Wow: this chap has set a world record for living underwater for a grand total of 74 days (without any depressurization!)
+ 50 years ago, the US launched its first space station, Skylab.
+ These beautiful illustrations of deep sea monsters are captivating.
+ How much is a smidgen, exactly?