The Download: China's counterfeit lawsuits, and Apple's accessibility failure
This is today's edition of The Download, our weekday newsletter that provides a daily dose of what's going on in the world of technology.
The counterfeit lawsuits that scoop up hundreds of Chinese Amazon sellers at once
Sun Qunming had no idea that the word "airbag" could be trademarked. Sun, who owns an e-commerce company in Shenzhen, China, has been selling phone cases to Amazon buyers in Europe and the US since 2016.
When she listed a case with air-filled bumper cushions at the edges to protect the phone on Amazon in November 2021, she didn't know that the word "airbag" in the context of electronic device accessories had been trademarked by another phone case vendor, PopSockets.
A few months later, the company sued Sun and more than 160 other online sellers for trademark infringement. Her accounts were restricted and her account balances were frozen.
Sun is far from alone. Her case is typical of a new kind of lawsuit suing hundreds of sellers on Amazon or other platforms at the same time for selling counterfeit goods—and they're getting increasingly baseless. Read the full story.
—Zeyi Yang
If you'd like to read more about the cross-border e-commerce industry in China, Zeyi has dug further into it in the latest edition of China Report, his weekly newsletter covering the tech industry in China. Sign up to receive it in your inbox every Tuesday.
The iPad was meant to revolutionize accessibility. What happened?
On April 3, 2010, Steve Jobs debuted the iPad. What for most people was basically a more convenient form factor was something far more consequential for non-speakers: a life-­changing revolution in access to a portable, powerful communication device for just a few hundred dollars.
But a piece of hardware, however impressively designed and engineered, is only as valuable as what a person can do with it. After the iPad's release, the flood of new, easy-to-use augmentative and alternative communication apps that users were in desperate need of never came.
Today, there are only around half a dozen apps, each retailing for $200 to $300, that ask users to select from menus of crudely drawn icons to produce text and synthesized speech. It's a depressingly slow pace of development for such an essential human function. Read the full story.
—Julie Kim
This story is from our forthcoming print issue, which is all about accessibility. If you haven't already, subscribe to make sure you don't miss out on future stories—subscriptions start from just $80 a year.
The must-reads
I've combed the internet to find you today's most fun/important/scary/fascinating stories about technology.
1 OceanGate was aware of safety concerns over its submersible
He claimed the sub, which is currently missing, had "visible flaws" and was not built for extreme depths. (New Republic $)
+ The company likened itself to the SpaceX of the sea. (Motherboard)
+ There will always be people willing to pay for extreme tourism ventures. (The Atlantic $)
+ Coastguards are scouring the sea for any sign of the vessel. (Economist $)
2 Building AI is seriously laborious work
Millions of people are paid a pittance to make AI seem human. (NY Mag $)
+ AI needs to face up to its invisible-worker problem. (MIT Technology Review)
+ OpenAI is considering making an app store for AI software. (The Information $)+ Joe Biden has met with AI critics. (WP $)
3 Reddit suspended some protesting moderators and reinstated others
The war of attrition between Reddit and its volunteers shows no sign of slowing. (The Verge)+ The company's also under pressure from a disgruntled hacking group. (Vox)
4 Inside the criminal world of violent Discord servers
Groups of young men share tips and boast about their purported crimes. (Motherboard)
5 How remote working became start-ups' secret weapon
Big Tech wants its employees back in offices—but workers aren't biting. (Vox)
+ Some firms are even offering charitable donations in exchange for attendance. (NYT $)
6 US states are rushing to regulate deepfakes
It's a legal area with a surprising rate of progress. (Bloomberg $)
+ Deepfake porn is ruining women's lives. (MIT Technology Review)
7 Demand is growing for a controversial new ALS drug
Relyvrio could slow the disease's progression, but its effects are unproven. (New Yorker $)
+ The US is clamping down on unchecked lab tests. (Undark)
8 Tesla's supercharger network is expanding 
Owners of Rivian cars can now get involved. (WSJ $)
+ In the clash of the EV chargers, it's Tesla vs. everyone else. (MIT Technology Review)
9 Meet China's ChatGPT hustlers
They're grifting away, even though it's technically banned there. (Wired $)
+ People are already using ChatGPT to create workout plans. (MIT Technology Review)
10 Digital avatars are presenting the news in Indonesia
And they're crafted to perfectly represent specific demographics. (Rest of World)
Quote of the day
"He is an explorer to the core of his soul."
—Fellow adventurer Jannicke Mikkelsen describes her friend Hamish Harding, the British businessman currently missing onboard the Titan submersible, to CNN. 
The big story
How technology helped archaeologists dig deeper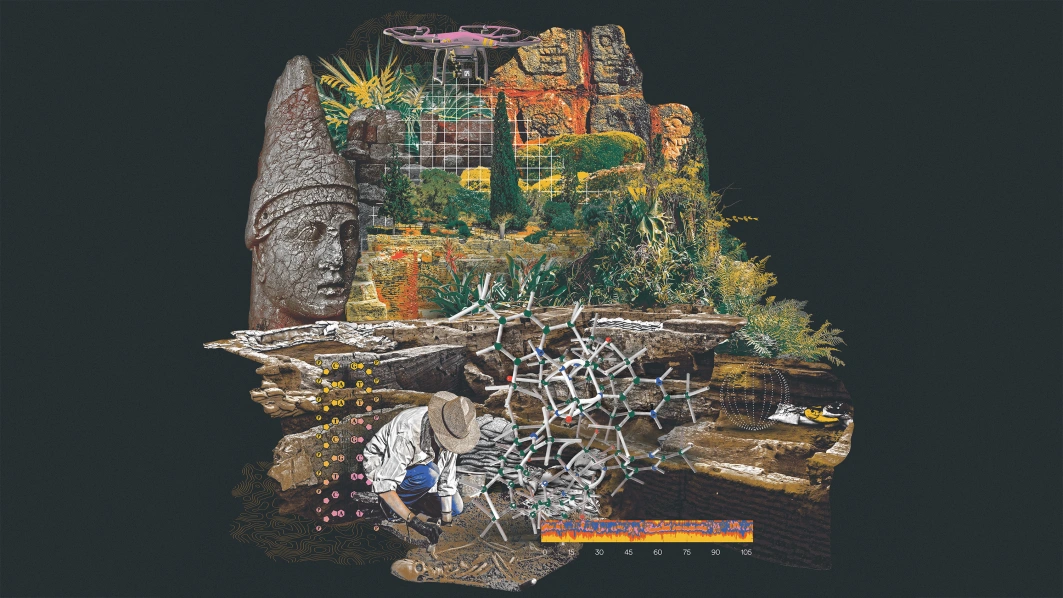 Construction workers in New York's Lower Manhattan neighborhood were breaking ground for a new federal building back in 1991 when they unearthed hundreds of coffins. The site, known as the African Burial Ground, became one of the best-known archaeological discoveries in the country and is now a national monument.
The African Burial Ground project was among the first to use a new constellation of "bioarchaeology" tools that went way beyond the traditional pickaxes and brushes. But this was simply the first stage of a much broader archaeological revolution that brought scientists and humanities scholars together to generate data about our ancestors. Read the full story.
—Annalee Newitz
We can still have nice things

A place for comfort, fun and distraction in these weird times. (Got any ideas? Drop me a line or tweet 'em at me.)
+ Possibly the ultimate in controversial lists: ranking Disney movies by their faithfulness to their book source material.
+ Happy summer solstice to those who celebrate, including the Sinagua people.
+ In praise of spending time pottering in your garden.
+ Aww, Slipknot's audience knows no age boundaries.
+ Coney Island's mermaid parade looks like a whole lotta fun.