The Download: child online safety laws, and ClimateTech is coming
This is today's edition of The Download, our weekday newsletter that provides a daily dose of what's going on in the world of technology.
Child online safety laws will actually hurt kids, critics say
This summer, the Senate moved two bills dealing with online privacy for children and teens out of committee. We've also seen many states pick up (and politicize) laws about online safety for kids in recent months. Some focus on children's data, while others try to limit how much and when kids can get online.
Supporters say these laws are necessary to mitigate the risks that big tech companies pose to young people—risks that are increasingly well documented.
But as with most things, it's not really that simple. There are also vocal critics who argue that child safety laws are actually harmful to kids. To learn why, read our story.
—Tate Ryan-Mosley
This story is from The Technocrat, our weekly newsletter covering power and policy in Silicon Valley. Sign up to receive it in your inbox every Friday.
If you're interested in reading more about kids and tech policy, why not take a look at:
+ Why child safety bills are popping up all over the US. They're shaping consequential policies around privacy, parental rights, and speech in the US. Read the full story.
+ China is escalating its war on kids' screen time. What Beijing's new restrictions on child internet use mean for privacy protection. Read the full story.
Sign up for ClimateTech
How can we build a more sustainable, greener future? This week, MIT Technology Review is holding our second annual ClimateTech conference to discuss the innovations accelerating the transition to a green economy.
ClimateTech is taking place at the MIT Media Lab on MIT's campus in Cambridge, Massachusetts, on October 4-5. You can register for the event and either attend in-person or online, here—before it's too late!
The must-reads
I've combed the internet to find you today's most fun/important/scary/fascinating stories about technology.
1 The scientists behind mRNA covid vaccines won a Nobel Prize
Katalin Karikó and Drew Weissman's work was largely overlooked before the pandemic. (NYT $)
+ Their research has saved millions of lives across the world. (CNN)
+ What's next for mRNA vaccines. (MIT Technology Review)
2 Sam Bankman-Fried has become crypto's scapegoat
The disgraced FTX founder's trial, which begins tomorrow, marks an industry reckoning. (FT $)
+ Former allies are united in their desire to see him held to account. (NYT $)
+ Bankman-Fried's endless chattering won't do him any favors. (WP $)
3 The EU is starting to investigate the AI chip market
It wants to establish whether Nvidia's dominance amounts to potential abuse. (Bloomberg $)
+ The chip patterning machines that will shape computing's next act. (MIT Technology Review)
4 Carbon prices are taking off
When it works, it's the cheapest way for countries to fight climate change. (Economist $)
+ Exporters in the UK are facing hefty carbon border taxes. (FT $)
+ These three charts show who is most to blame for climate change. (MIT Technology Review)
5 AI-written knock-off books are rife on Amazon
The poor-quality tomes are based on real titles by real authors. (The Guardian)
+ Tom Hanks has distanced himself from a deepfake dental ad created without his permission. (Variety $)
6 China is pushing smart car firms to establish standards
Working together in a new type of pseudo-consortia is one way to do it. (Reuters)
+ Europe is about to crack down on Chinese electric cars. (MIT Technology Review)
7 Can a plastic toy company ever be sustainable?
Lego has built an empire on oil-based plastic bricks. But green alternatives are proving evasive. (Wired $)
8 Outspoken Chinese web users are posting as a pink dinosaur
By adopting the same name and image, they're able to vent about controversial issues. (Rest of World)
9 This dating app makes matches based on users' faces
What could possibly go wrong? (WSJ $)
10 We're still oversharing online
Social media may feel less social these days, but it's just as confessional. (Vox)
Quote of the day
"When you're taking their money, you're selling your soul."
— Manoj Vekaria, a software engineer in Seattle, warns of the dangers of working for AI labs funded by the likes of Amazon and Microsoft, he tells the Washington Post.
The big story
These scientists are working to extend the life span of pet dogs—and their owners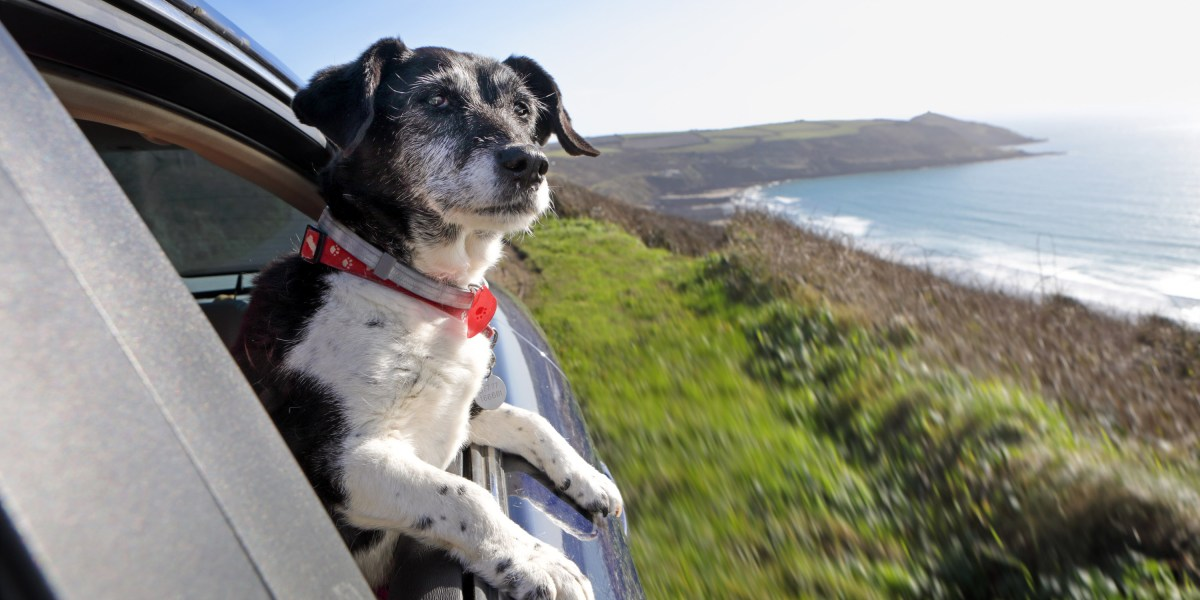 Matt Kaeberlein is what you might call a dog person. He has grown up with dogs and describes his German shepherd, Dobby, as "really special." But Dobby is 14 years old—around 98 in dog years.
Kaeberlein is co-director of the Dog Aging Project, an ambitious research effort to track the aging process of tens of thousands of companion dogs across the US. He is one of a handful of scientists on a mission to improve, delay, and possibly reverse that process to help them live longer, healthier lives.
And dogs are just the beginning. One day, this research could help to prolong the lives of humans. Read the full story.
—Jessica Hamzelou
We can still have nice things
A place for comfort, fun and distraction in these weird times. (Got any ideas? Drop me a line or tweet 'em at me.)
+ All hail the unsung women of indie sleaze.
+ It's officially October!
+ This list of sartorial advice has been entertaining us at MIT Technology Review—how many points do you agree with?
+ Put down the expired milk, it's got a whole lot more to give.

+ Some top tips for remembering your dreams more fully: should you want to, that is.