The Download: ChatGPT's origins, and making cement greener
This is today's edition of The Download, our weekday newsletter that provides a daily dose of what's going on in the world of technology.
ChatGPT is everywhere. Here's where it came from
We've reached peak ChatGPT. Released in December as a web app by the San Francisco–based firm OpenAI, the chatbot exploded into the mainstream almost overnight.
According to some estimates, it is the fastest-growing internet service ever, reaching 100 million users just two months after launch. Through OpenAI's $10 billion deal with Microsoft, the tech is now being built into Office software and the Bing search engine. Stung into action by its newly awakened onetime rival in the battle for search, Google is fast-tracking the rollout of its own chatbot, LaMDA.
But OpenAI's breakout hit did not come out of nowhere. The chatbot is the most polished iteration to date in a line of large language models going back years. This is how we got here.
—Will Douglas Heaven
The climate solution beneath your feet
The technologies designed to fight climate change are increasingly wild these days. Hydrogen-powered planes, underwater mining robots, and nuclear fusion reactors—each could play a role in cutting down on greenhouse-gas emissions.
But there are also less glamorous pieces of solving climate change. Take building materials, for example—the world's most used material, by mass, is cement, and it's sort of a climate nightmare. The good news is a handful of companies are working hard to turn around cement's climate impact. Read the full story.
—Casey Crownhart
This story is from The Spark, Casey's weekly newsletter giving you the inside track on all things energy and climate tech. Sign up to receive it in your inbox every Wednesday.
Design thinking was supposed to fix the world. Where did it go wrong?
In the 1990s, a six-step methodology for innovation called design thinking started to grow in popularity. Key to design thinking's spread was its replicable aesthetic, represented by the Post-it note: a humble square that anyone can use in infinite ways.
But in recent years, for a number of reasons, the shine of design thinking has been wearing off. Critics have argued that its short-term focus on novel and naive ideas has resulted in unrealistic and ungrounded recommendations.
Today, some groups are working to reform both design thinking's principles and its methodologies. These new efforts seek a set of design tools capable of equitably serving diverse communities and solving diverse problems well into the future. It's a much more daunting—and crucial—task than design thinking's original remit. Read the full story.
—Rebecca Ackermann
This piece is from the upcoming edition of our print magazine, which is all about design. Sign up for a subscription to read the full thing when it comes out later this month.
The must-reads
I've combed the internet to find you today's most fun/important/scary/fascinating stories about technology.
1 Google's Bard AI chatbot made a mistake in its first demo
Yet another example of why chatbots can't be relied upon, even as tech companies race to release them. (The Verge)
+ Or did it? Technically, Bard may have actually been correct! (FT $)
+ OpenAI is stuffed full of talented ex-Googlers. (The Information $)
+ Disinformation researchers are growing increasingly worried about chatbots. (NYT $)
+ This string of words causes ChatGPT to break. (Motherboard)
+ Could ChatGPT do my job? (MIT Technology Review)
2 The Chinese 'spy balloon' is reportedly part of a surveillance program
It's been collecting data on military assets for years, US officials allege. (WP $)
3 The race to save Turkey's earthquake survivors
Engineers are making apps to help locate trapped civilians and distribute aid. (Wired $)
+ After a temporary block, Twitter access in the country has been restored. (CNN)
4 New York is cracking down on stalkerware
The city has forced a major player to alert the people infected with its software. (Bloomberg $)
+ Google is failing to enforce its own ban on ads for stalkerware. (MIT Technology Review)
5 Inside FTX's crazy final hours
Unanswered frantic messages, panic quitting, and a packed-out war room. (FT $)

6 Why electrochemistry is climate tech's hottest new buzzword
It promises to play a key role in the future of greener energy, but can it deliver? (WSJ $)
7 AI algorithms are objectifying women
And they're being used to suppress the reach of images featuring women's bodies. (The Guardian)
+ How it feels to be sexually objectified by an AI. (MIT Technology Review)
8 The true cost of fighting climate change


Investing in climate-friendly tech isn't just paying off—it's profitable. (The Atlantic $)+ Why switching the power back on after a blackout requires care. (IEEE Spectrum)
9 Freelancing is fancy now
Tech contractors are sidestepping the industry's bruising layoffs. (Vox)
10 Mary Queen of Scots' letters have finally been decrypted
With a little help from a code-breaking algorithm. (Motherboard)
Quote of the day
"We're going to discover what these new models can do, but if I were sitting on a lethargic search monopoly… I would not feel great about that."
—Sam Altman, CEO of OpenAI, takes aim at Google, reports Insider.
We must fundamentally rethink "net-zero" climate plans.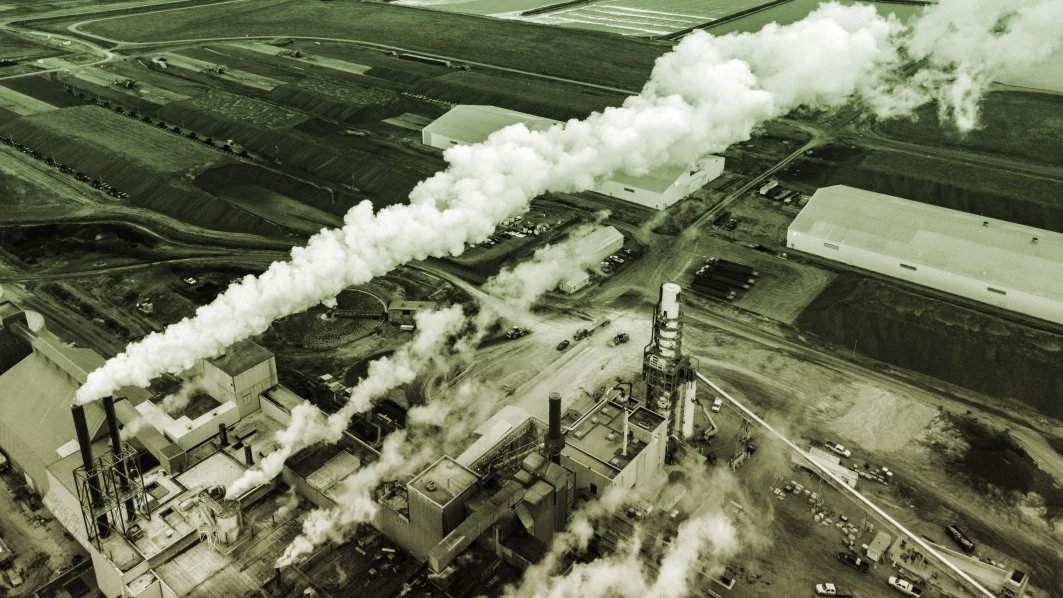 August 2022
Corporate climate plans, from the likes of Amazon and others, rely heavily on investing in carbon offset projects like tree planting and forest preservation, or other efforts that purport to help the climate. But studies and investigations have repeatedly found that the benefits of these efforts can be wildly inflated.
Actually cutting operational emissions will mean investing heavily in supporting, testing, and scaling emerging solutions; and pushing for aggressive policies that will pressure suppliers and other business partners to strive for similar changes. Read the full story.
—James Temple
We can still have nice things
A place for comfort, fun and distraction in these weird times. (Got any ideas? Drop me a line or tweet 'em at me.)
+ I'm going to need to book into all of these stunning wellness retreats for research purposes (thanks Charlotte!)
+ Forget Silent Bob, have you met Silent Frog?
+ Uhoh uhoh: what it's like to be a Rasmus megafan (in the shadows).
+ Spare a thought for this British bird charity that's been locked out of its Twitter account.
+ Zelda triforce tattoos are bonding fans from around the world.