The Download: carbon credits for EV chargers, and the real risks of AI
This is today's edition of The Download, our weekday newsletter that provides a daily dose of what's going on in the world of technology.
Rivian hopes to earn carbon credits for its home electric vehicle chargers
California-based automaker Rivian markets its high-end electric trucks to climate-conscious consumers hoping to do right by the planet.
Now, the firm has applied to earn carbon credits for the chargers that power its pickups and SUVs, including those installed in its customers' homes, MIT Technology Review can reveal.
The move raises new questions about who deserves the credit: the person who buys a $75,000 electric pickup or an $800 charger, or the company that manufactures and sells those products? And if those benefits can be quantified, should they be bought by individuals or businesses hoping to cancel out their own ongoing pollution? Read the full story.
—James Temple
It's time to talk about the real AI risks
Unsurprisingly, AI was the topic on everyone's lips at the world's biggest digital rights conference last week. But the conversations the top internet ethicists, activists, and policymakers had at RightsCon were distinctly different from all the warnings from big Silicon Valley voices that have made headlines in recent weeks.
Speakers in several sessions reiterated that the current AI gold rush is a product of company profit-seeking, not necessarily regulatory ineptitude or technological inevitability. Their message was loud and clear: we should be focussing less on the existential threats posed by AI, including extinction, and more on the harms staring us in the face. Read the full story.
—Tate Ryan-Mosley
This story is from The Technocrat, Tate's weekly newsletter giving you the inside track on all things power, politics, and Silicon Valley. Sign up to receive it in your inbox every Friday.
The must-reads
I've combed the internet to find you today's most fun/important/scary/fascinating stories about technology.
1 Reddit is going dark
Moderators are protesting its plans to charge third-party developers huge sums. (The Verge)
+ Visitors will be prevented from accessing thousands of subreddits. (Bloomberg $)
2 Tesla's Autopilot mode has been linked to 736 crashes
That's far more crashes than have been previously reported, alongside 17 fatalities. (WP $)
3 Silicon Valley is prepping for AI singularity 
But plenty of critics argue that the hype is nearing dangerous levels. (NYT $)
+ To avoid AI doom, learn from nuclear safety. (MIT Technology Review)
4 An ex-Samsung executive has been accused of stealing chip plant designs
It's a staggeringly ambitious crime. (Bloomberg $)
5 US tech giants are slowing freezing out Hong Kong 
They're restricting users in similar veins to North Korea and mainland China. (WSJ $)
+ China's tech scene is struggling to attract overseas investors. (FT $)
+ Plenty of Western executives have been visiting recently, though. (Economist $)
+ Elon Musk's quiet, untweeted China trip. (MIT Technology Review)
6 Prisoners are being surveilled down to their heartbeat
Sophisticated sensor networks mean they have little say in the matter, either. (Wired $)
7 Distributing malaria vaccines is a logistical nightmare
It's hugely expensive, and health workers in Africa are hard to come by. (Vox)
8 Interest in offshore wind turbines is booming
Researchers (and investors) are impressed by hydrogen production promises. (IEEE Spectrum)
+ When hydrogen will help climate change—and when it won't. (MIT Technology Review)
9 Second Life is still thriving
The decades-old game is flourishing where the metaverse is floundering. (The Guardian)
+ Welcome to the oldest part of the metaverse. (MIT Technology Review)
10 Robot beauticians are performing eyelash extensions


Human lash artists are relieved—and worried. (WP $)
+ They're also relatively proficient gardeners. (New Scientist $)
Quote of the day
"Remorse for what?"
—Kyle Davies, co-founder of collapsed cryptocurrency hedge fund Three Arrow Capital, dismisses accusations that his influential firm caused investors to lose millions in the crypto crash, the New York Times reports.
The big story
Bright LEDs could spell the end of dark skies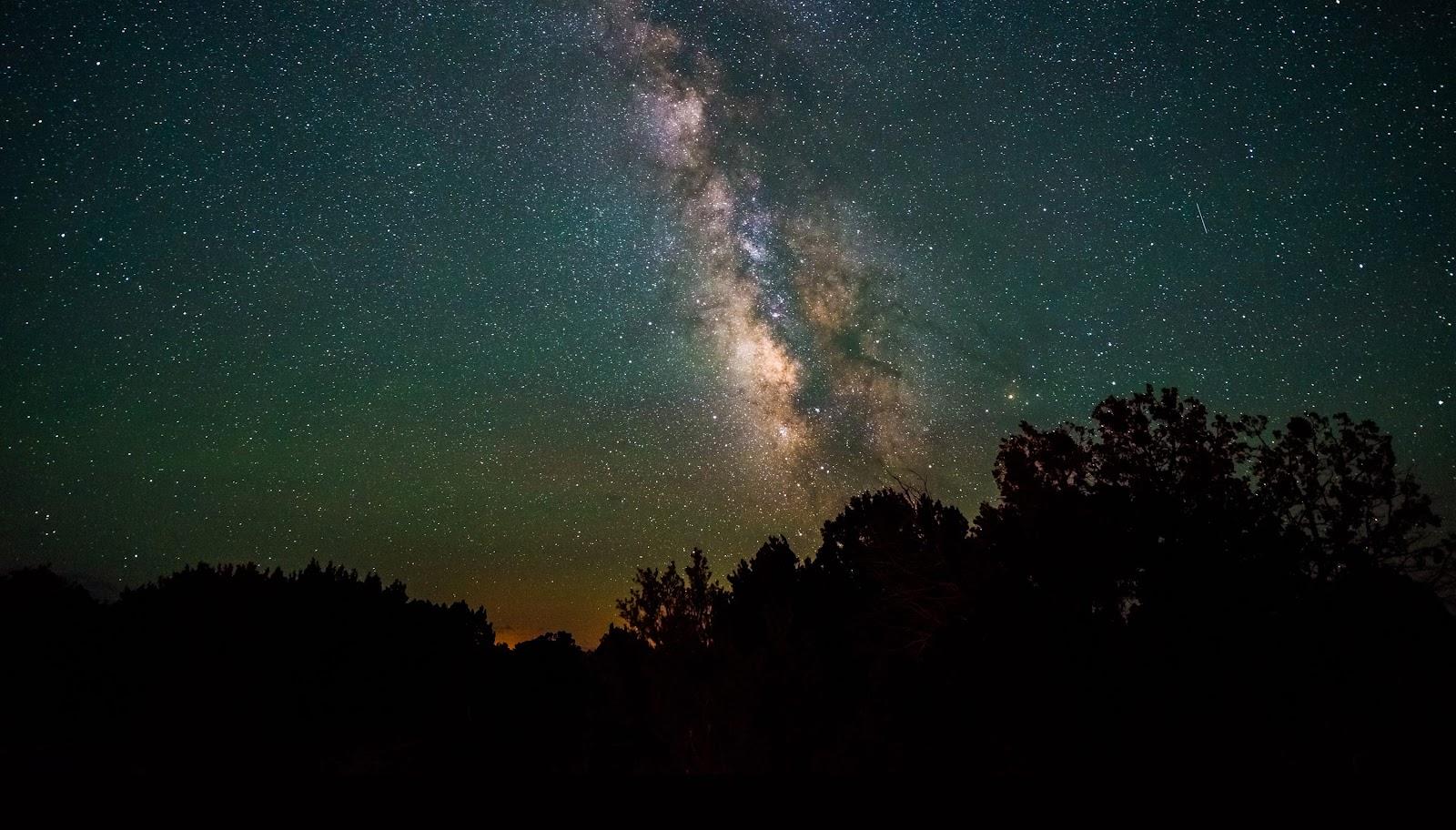 August 2022
Scientists have known for years that light pollution is growing and can harm both humans and wildlife. In people, increased exposure to light at night disrupts sleep cycles and has been linked to cancer and cardiovascular disease, while wildlife suffers from interruption to their reproductive patterns, increased danger and loss of stealth.
Astronomers, policymakers, and lighting professionals are all working to find ways to reduce light pollution. Many of them advocate installing light-emitting diodes, or LEDs, in outdoor fixtures such as city streetlights, mainly for their ability to direct light to a targeted area. But the high initial investment and durability of modern LEDs mean cities need to get the transition right the first time or potentially face decades of consequences. Read the full story.
—Shel Evergreen
We can still have nice things
A place for comfort, fun and distraction in these weird times. (Got any ideas? Drop me a line or tweet 'em at me.)
+ The secret to fulfilling social interactions? Good conversation.
+ Those ancient Greeks sure did love getting naked.
+ Mike Brixius is a man on a mission to finish making the Commodore 64 CRPG (that's computer role-playing game) that he started making in 1984.
+ Reimagining 90s rock on a Cartesian plane is good fun.
+ Sorry Wes Anderson fans, the man himself is not a fan of that viral TikTok trend.