The Download: brain implant removal, and Nvidia's AI payoff
This is today's edition of The Download, our weekday newsletter that provides a daily dose of what's going on in the world of technology.
A brain implant changed her life. Then it was removed against her will.
Sticking an electrode inside a person's brain can do more than treat a disease. Take the case of Rita Leggett, an Australian woman whose experimental brain implant designed to help people with epilepsy changed her sense of agency and self.
Leggett told researchers that she "became one" with her device. It helped her to control the unpredictable, violent seizures she routinely experienced, and allowed her to take charge of her own life. So she was devastated when, two years later, she was told she had to remove the implant because the company that made it had gone bust.
The removal of this implant, and others like it, might represent a breach of human rights, ethicists say in a paper published earlier this month. And the issue will only become more pressing as the brain implant market grows in the coming years and more people receive devices like Leggett's. Read the full story.
—Jessica Hamzelou
You can read more about what happens to patients when their life-changing brain implants are removed against their wishes in the latest issue of The Checkup, Jessica's weekly newsletter giving you the inside track on all things biotech. Sign up to receive it in your inbox every Thursday.
If you'd like to read more about brain implants, why not check out:
+ Brain waves can tell us how much pain someone is in. The research could open doors for personalized brain therapies to target and treat the worst kinds of chronic pain. Read the full story.
+ An ALS patient set a record for communicating via a brain implant. Brain interfaces could let paralyzed people speak at almost normal speeds. Read the full story.
+ Here's how personalized brain stimulation could treat depression. Implants that track and optimize our brain activity are on the way. Read the full story.
The must-reads
I've combed the internet to find you today's most fun/important/scary/fascinating stories about technology.
1 Chipmaker Nvidia is hurtling towards a trillion dollar valuation
The AI boom has sent the company's value skyrocketing. (WP $)
+ It's gaining ground on the likes of Apple and Microsoft. (FT $)
+ But Nvidia is still reliant on third parties to actually manufacture its chips. (WSJ $)
+ These simple design rules could turn the chip industry on its head. (MIT Technology Review)
2 Neuralink has FDA approval to study brain implants in humans
But the company is still under investigation for how it conducted trials in animals. (Reuters)
+ The agency refused Neuralink permission to start testing in humans last year. (WP $)
+ Elon Musk's Neuralink is neuroscience theater. (MIT Technology Review)
3 North and South Korea are locked in a new space race
They want to use spy satellites to gain an edge on each other. (WSJ $)
4 The success of mRNA vaccines could pave the way for cancer jabs
But experts are, understandably, still treading very cautiously. (Knowable Magazine)
+ What's next for mRNA vaccines. (MIT Technology Review)
5 Deep sea mining is threatening newly-discovered species
It could devastate the precious eco-systems before we have the opportunity to protect them. (Motherboard)
6 US authorities are demanding Big Tech hands over migrant data
But we don't know how often the platforms comply with the subpoenas. (The Guardian)
7 Our organs are aging at different rates
Aging clocks can help us to keep an eye on our deterioration—but they don't always provide a full picture of health. (Proto.Life)+ A test told me my brain and liver are older than they should be. (MIT Technology Review)
8 How the internet birthed a new pan-Asian beauty ideal
And erased facial asymmetry along the way. (Wired $)
+ The fight for "Instagram face" (MIT Technology Review)
9 Sergey Brin's not giving up on his airship dreams
It's been a passion project for years—but costs are mounting. (Bloomberg $)
10 It's time to break free from push notifications


They're intrusive and annoying, so why not get rid? (The Atlantic $)
Quote of the day
"There will be an awful lot of losing lottery tickets."
—Trevor Greetham, an investment strategist at Royal London Investment Management, tells Reuters why investors rushing to make a quick buck on AI-themed stocks would do well to remember the lessons of the dotcom crash.
The big story
 Yann LeCun has a bold new vision for the future of AI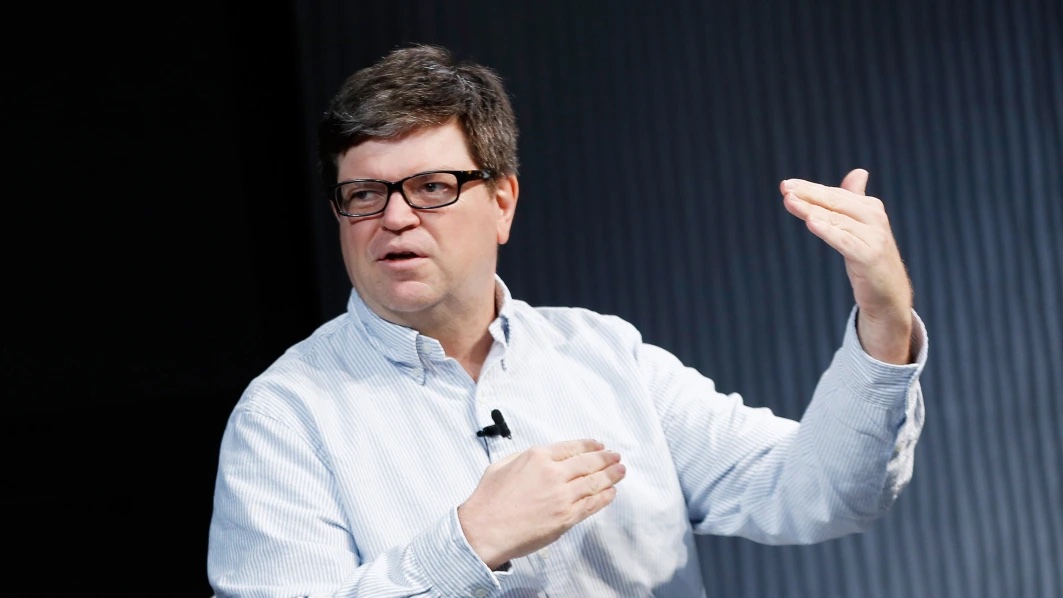 June 2022
Around a year and a half ago, Yann LeCun realized he had it wrong. 
LeCun, who is chief scientist at Meta's AI lab and a professor at New York University, is one of the most influential AI researchers in the world. He had been trying to give machines a basic grasp of how the world works—a kind of common sense—by training neural networks to predict what was going to happen next in video clips of everyday events. But guessing future frames of a video pixel by pixel was just too complex. He hit a wall.
Now, after months figuring out what was missing, he has a bold new vision for the next generation of AI, which he thinks will one day give machines the common sense they need to navigate the world. But his vision is far from comprehensive; indeed, it may raise more questions than it answers. Read the full story.
—Melissa Heikkilä & Will Douglas Heaven
We can still have nice things
A place for comfort, fun and distraction in these weird times. (Got any ideas? Drop me a line or tweet 'em at me.)
+ These sped-up penguins are adorable.
+ Wow, Sgt. Pepper's Lonely Hearts Club Band was released on this day in 1967.
+ At last, my life-long dream of playing Tetris on a chicken nugget is about to be realized—if I can make it to a McDonalds in China, that is.
+ The fight for the right to Taco Tuesday is rumbling on.
+ If you've been meaning to get into astrocartography for a while, consider this a sign.