The Download: Bill Gates isn't scared of AI, and net-zero shipping goals
This is today's edition of The Download, our weekday newsletter that provides a daily dose of what's going on in the world of technology.
Bill Gates isn't too scared about AI
Bill Gates just joined the chorus of big names in tech who have weighed in on the question of risks around artificial intelligence. TL;DR? He's not too worried, we've been here before.
The billionaire business magnate and philanthropist made his case in a post on his personal blog GatesNotes, in which he called AI the most transformative technology any of us will see in our lifetimes—ahead of the internet, smartphones, and personal computers.
His optimism is refreshing after weeks of doomsaying. Gates urges fast but cautious action to address some of the harms AI already poses to society, from elections to education to employment. The problem is that he doesn't offer anything new. Read the full story.
—Will Douglas Heaven
The UN just set a net-zero goal for shipping. Here's how that could work.
Ships crisscrossing the world's oceans are vital to our global economy—everything from the bananas in your kitchen to the car in your driveway may have journeyed on one at some point.
But all that travel causes pollution: the global shipping industry is responsible for over a billion tons of greenhouse-gas emissions each year, about 3% of the world's total.
A UN group called the International Maritime Organization agreed earlier this month to set a goal of net-zero greenhouse-gas emissions for global shipping by or around 2050. But experts say that there are more than enough tools available for the industry to reach, or even surpass, those new goals. Read the full story.
—Casey Crownhart
The US-China chip war is still escalating
The temperature of the US-China tech conflict just keeps rising. Last week, the Chinese Ministry of Commerce announced a new export license system for gallium and germanium, two elements that are used to make computer chips and other tech devices.
By putting a chokehold on these two raw materials, China is signaling that it, in turn, can cause pain for the Western tech system and push other countries to rethink the curbs they put on China.
But despite the country's intentions, the new export controls may not have much long-term impact on other countries. And technological tensions are only getting worse. Read the full story.
—Zeyi Yang
Zeyi's story is from China Report, his weekly newsletter giving you the inside track on all things happening with China and tech. Sign up to receive it in your inbox every Tuesday.
The must-reads
I've combed the internet to find you today's most fun/important/scary/fascinating stories about technology.
1 China-linked hackers infiltrated US government emails
Experts worry it's part of an extensive espionage campaign against US officials. (WSJ $)
+ The attack appears to have been targeted rather than broad-brush. (NYT $)
2 Silk Road's second-in-command has been jailed for 20 years
Almost a decade after the infamous online black market went offline. (Wired $)
3 Microsoft and Activision could merge as soon as this month
It's good news for Microsoft, bad news for those worried by tech monopolies. (WP $)
4 Generative AI will tip Google Search into chaos
While SEO clickbait suffers, what comes next could be even weirder. (The Atlantic $)
+ AI chatbots could end up making us work harder. (New Yorker $)
+ AI's overlooked workforce is toiling away, day after day. (Rest of World)
+ Why you shouldn't trust AI search engines. (MIT Technology Review)
5 This 'biological camera' stores images in DNA

Treating DNA as hardware is a useful storage solution. (Motherboard)
6 What this Canadian lake tells us about climate change
It's a remarkable record of geological change. (Vox)
+ Global warming's crisis can be felt everywhere. (New Yorker $)
+ Restoring an ancient lake from the rubble of an unfinished airport in Mexico City. (MIT Technology Review)
7 VCs are going all in on AI
Crypto? What crypto? (Bloomberg $)
+ Generative AI is changing everything. But what's left when the hype is gone? (MIT Technology Review)
8 China has successfully launched a methane-fueled rocket
And it's leapfrogged the US's efforts in the process. (SCMP $)
+ Elsewhere, one of Blue Origin's rocket engines caught fire last month. (Bloomberg $)
9 A photography competition rejected a suspected AI image
Even though the flattered creator swears she took it on her iPhone. (The Guardian)
10 Russia's top Wikipedia editor is launching a Kremlin-compliant rival
This could be a precursor to the website being banned there. (Bloomberg $)
Quote of the day
"Twitter doesn't have an intolerant policy like Meta. Other platforms cannot replace it."
—Anas Haqqani, a Taliban thought-leader, officially endorses Twitter over Meta's new Threads platform.
The big story
The code must go on: An Afghan coding bootcamp becomes a lifeline under Taliban rule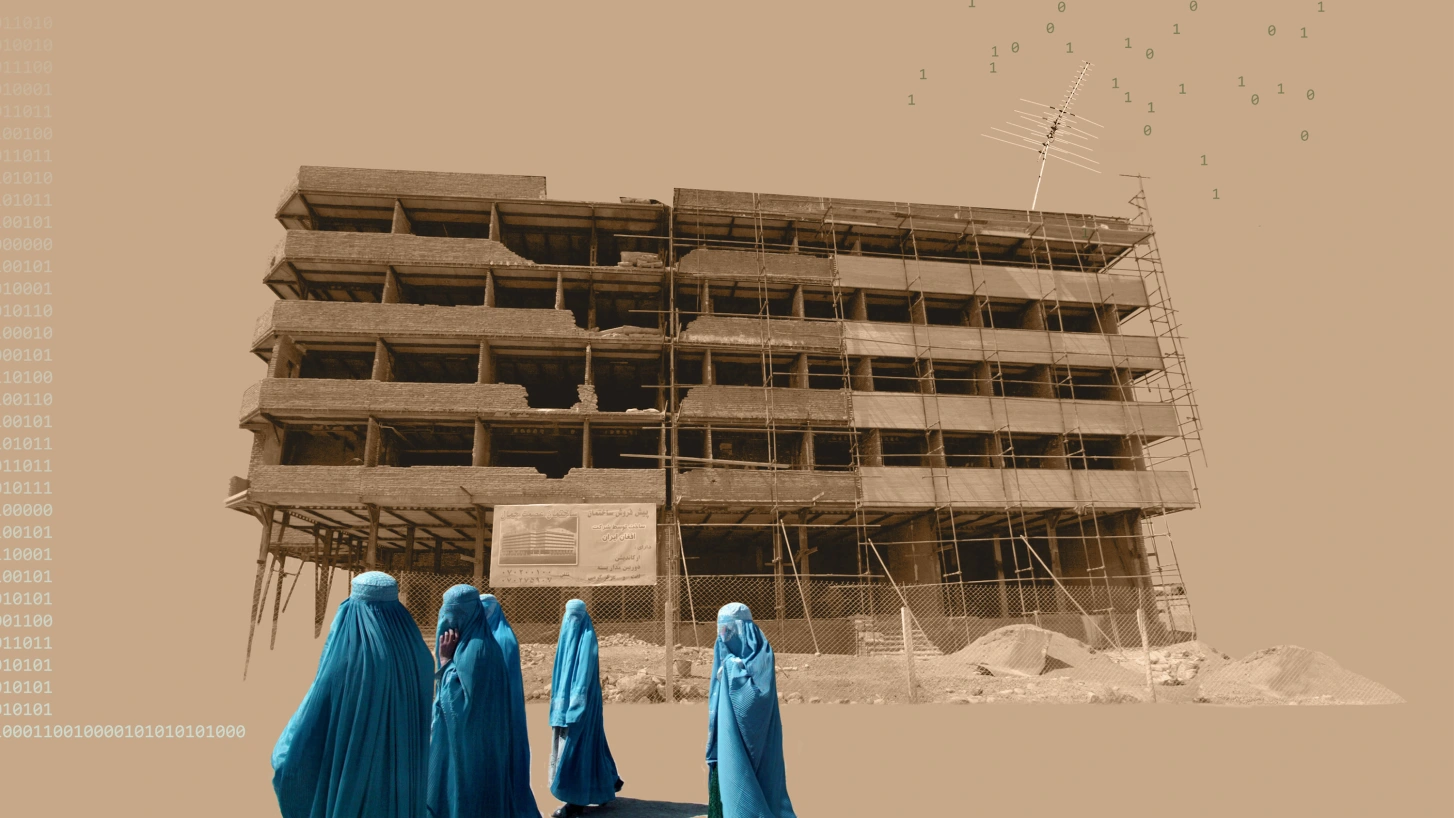 Four months after the Afghan government fell to the Taliban, 22-year-old Asad Asadullah had settled into a new routine. In his hometown in Afghanistan's northern Samangan province, the former computer science student started and ended each day glued to his laptop screen.
Since late October, Asadullah had been participating in a virtual coding bootcamp organized by CodeWeekend, a volunteer-run community of Afghan tech enthusiasts, with content donated by Scrimba, a Norwegian company that offers online programming workshops.
Asadullah is one of the millions of young Afghans whose lives, and plans for the future, were turned upside down when the Taliban recaptured Afghanistan in August 2020. In such dire circumstances, a coding bootcamp may seem out of place. But for its participants, it offers hope of a better future. Read the full story.
—Eileen Guo
We can still have nice things
A place for comfort, fun and distraction in these weird times. (Got any ideas? Drop me a line or tweet 'em at me.)
+ Thanks to new data from the JWST, we can now fly through the Universe, which is seriously cool.
+ These real-life wedding crashers know how to have a good time.
+ Are expensive sandwiches worth it? Well, it depends what you put in them.

+ These hiking trails are some of the most spectacular in the world.
+ There may not be much evidence for mother trees, but it's a nice idea nonetheless.