The Download: Apple's headset challenges, and what AI can learn from nuclear safety
This is today's edition of The Download, our weekday newsletter that provides a daily dose of what's going on in the world of technology.
Apple will face an uphill battle convincing developers to build apps for its headset
The 'one more thing' announced by Apple at its Worldwide Developers Conference (WWDC) this year was the industry's worst-kept secret. The Apple Vision Pro, the tech giant's gamble on making mixed reality headsets a thing, has received a mixed reception. Most of the concern has centered on the eye-watering $3,499 cost.
But there's a bigger problem: Whether there'll be enough apps available to make the cost of the device worth it. It's a real challenge to redesign apps for an entirely new interface—and developers are concerned. Read the full story.
—Chris Stokel-Walker
To avoid AI doom, learn from nuclear safety
For the past few weeks, the AI discourse has been dominated by those who think we could develop an artificial-intelligence system that will one day become so powerful it will wipe out humanity.
So how do companies themselves propose we avoid AI ruin? One proposed solution comes from a new paper by DeepMind et al that suggests that AI developers should evaluate a model's potential to cause "extreme" risks before even starting any training.
The process could help developers decide whether it's too risky to proceed. But potentially it'd be more helpful for the AI sector to draw lessons from a field that knows a thing or two about very real existential threats—safety research and risk mitigation around nuclear weapons.
—Melissa Heikkilä
Melissa's story is from The Algorithm, her weekly newsletter giving you the inside track on all things AI. Sign up to receive it in your inbox every Monday.
The must-reads
I've combed the internet to find you today's most fun/important/scary/fascinating stories about technology.
1 The US Securities and Exchange Commission is suing Binance
 It's seriously bad news for the crypto industry as a whole. (WSJ $)
+ Crypto companies are duking it out in a series of legal battles. (Wired $)
+ It's okay to opt out of the crypto revolution. (MIT Technology Review)
2 Will anyone buy Apple's Vision Pro?
At $3,499, the mixed reality headset isn't exactly built for the masses. (Economist $) 
+ The device is less a traditional VR headset, more a modified pair of ski goggles. (Vox)
+ Apple is trying to distance itself from VR's bad reputation. (NYT $)
+ Vision Pro is joining a long list of geeky-looking face-mounted devices. (WP $)
3 Twitter failed to catch known child sex abuse images  
Researchers claim it's failing to implement even basic prevention measures. (WSJ $)
+ Twitter is working on a live video service that's likely to appeal to right-wing figures. (Insider $)+ Elon Musk isn't CEO anymore—Linda Yaccarino officially took over yesterday. (Reuters)
4 Junk AI content is flooding a programmer community
Stack Overflow approved all GPT content. Then came the spam. (Motherboard)
+ AI is broadening the horizons of, well, pretty much everything. (The Atlantic $)
5 New York is edging closer to banning geofence warrants
But time is running out to ban the police surveillance method during this legislative session. (Slate $)
+ Electronic medical records are a ticking privacy time bomb. (Wired $)
6 NASA's mission to a metal-rich asteroid is back on track
It was plagued with issues last summer, but it's now projected to reach its target by August 2029.(Ars Technica)
7 An Excel spreadsheet error led an Austrian party to announce the wrong leader 
It's likely to fuel further dissatisfaction and erode trust in the group. (WP $)
8 Colombia is struggling to attract tech workers
Its significantly tougher new work visa rules are forcing skilled migrants to leave. (Rest of World)
9 San Francisco is trying to shake off its tech blues
A six day-long party should just about do it. (The Information $)
10 Sales of mood-altering mushrooms are on the rise

But there've been no clinical trials to prove they're effective—or even safe. (Undark Magazine)
+ Mind-altering substances are being overhyped as wonder drugs. (MIT Technology Review)
Quote of the day
"We are operating as a fking unlicensed securities exchange in the USA bro."
—Samuel Lim, Binance's chief compliance officer, makes a startling admission to another compliance officer at the crypto exchange, according to a new complaint filed by the US Securities and Exchange Commission, reports TechCrunch.
The big story
Why people still starve in an age of abundance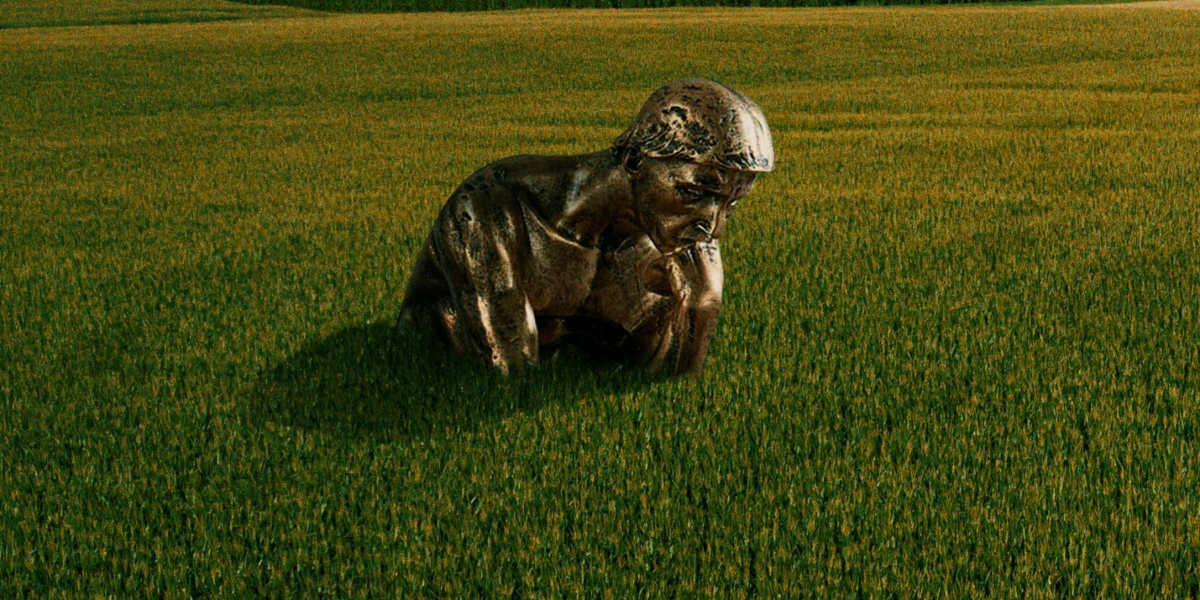 December 2020
When the Norwegian committee decided to award the 2020 Nobel Peace Prize to the World Food Program, the United Nations' food assistance agency, the news was greeted with more than a few smirks and eye-rolls.
The WFP, which provides food assistance to people in need, is the largest agency in the UN and has 14,500 employees worldwide. Critics believe it won the prize for simply doing its job—and an extremely narrow interpretation of its job, at that.
After nearly 60 years of trying to end hunger, the WFP is larger and busier than ever before. The world's farmers produce more than enough to feed the world, and yet people still starve. Why? Read the full story.
—Bobbie Johnson
We can still have nice things
A place for comfort, fun and distraction in these weird times. (Got any ideas? Drop me a line or tweet 'em at me.)
+ As if the Great Barrier Reef wasn't cool enough, it's got its own museum of underwater art.
+ Who doesn't love a good soup?
+ No non-stick pan? No problem.
+ A definitive run-down of the toughest video game bosses of all time is nothing if not controversial.
+ This miniature kitchen is the cutest thing you'll see today.