The Download: Amazon's home-guarding robot, and covid's violent legacy
This is today's edition of The Download, our weekday newsletter that provides a daily dose of what's going on in the world of technology.
Amazon has a new plan for its home robot Astro: to guard your life
The news: Amazon announced yesterday that its home robot, Astro, will be getting a slew of major updates aimed at further embedding it in homes—and in our daily lives.
The details: The new features offer more home monitoring. Astro will be able to watch pets and send a video feed of their activities to users, for example. But the robot will also be able to wander around the house to keep an eye on rooms and entry points. Amazon also announced a new collaboration between Astro and the Ring home security camera system designed to protect areas outside the home from possible break-ins.
Why it matters: Ring's approach to surveillance hasn't been without controversy. It's reasonable to ask whether combining Astro's ability to roam around a house with Ring's established surveillance system might create even more problems than either product did in their previous iterations. Read the full story.
—Tanya Basu
The pandemic created a "perfect storm" for Black women at risk of domestic violence
Starr Davis was smitten when she met a handsome stranger with flawless skin and a wide smile in March 2020. He was charming and persistent; but their whirlwind romance took a major turn when she fell pregnant. His aggressive behavior started to make her uncomfortable, but he was the father of her child.
He became physically abusive a few weeks after she moved in with him. He forbade her from setting foot outside, saying it was to protect her and their unborn child from covid. With no friends or close family nearby for support, she suffered in silence.
Covid seems to have made things worse for many women experiencing violence at home. Anti-domestic-violence advocates point to dramatic increases in calls to shelters and support groups, and many care workers say this increase in domestic violence seems to have disproportionately affected Black women like Davis. Read the full story.
—Chandra Thomas Whitfield
Podcast: AI births digital humans
In the latest episode of our podcast, In Machines We Trust, we dig into the world of digital twins: AI-powered replicas designed to capture the physical look and expressions of real humans. But although the entertainment industry is embracing them, they raise familiar, thorny questions about ownership and digital rights. Listen to it on Apple Podcasts, or wherever else you usually listen.
The must-reads
I've combed the internet to find you today's most fun/important/scary/fascinating stories about technology.
1 Sweden has found a new leak in the Nord Stream pipeline
Russia is still denying any responsibility for attacking the gas pipeline, as the number of known leaks reaches four. (BBC)
+ Finding someone to blame is easier said than done. (Wired $)
+ The methane leak is likely to be the biggest ever, by far. (AP News)
+ The country's tech imports have collapsed under sanctions. (Insider $)
+ Russia hasn't been honest about the state of the pipeline for quite some time. (Slate $)
2 A bionic pancreas could solve one of the biggest challenges of diabetes
An algorithm takes over the arduous job of counting carbohydrates. (MIT Technology Review)
3 Crypto is still in crisis
Senior executives are still departing major firms, and investors are still wary. (Bloomberg $)
+ Do Kwon, the missing Terraform boss, has called the case against him 'unfair.' (Bloomberg $)
+ Crypto is weathering a bitter storm. Some still hold on for dear life. (MIT Technology Review)
4 A teenager died after a telehealth provider prescribed him antidepressants
The company failed to obtain consent from the minor's parents. (WSJ $)
5 China's chipmakers are being investigated
Which is dealing the industry's dreams of self-sufficiency a heavy blow. (FT $)
+ Corruption is sending shock waves through China's chipmaking industry. (MIT Technology Review)
+ There are no chip reserves. (Vox)
6 What it's like being trapped in a driverless car
The vehicles work pretty well—until they don't. (NYT $)
+ The big new idea for making self-driving cars that can go anywhere. (MIT Technology Review)
7 How good bacteria can fight malnutrition

Food that rebalances malnourished microbiomes can help children to grow. (Economist $)
+ Choanoflagellates are tiny creatures that also harbor bacteria communities. (The Atlantic $)
8 Tech startups are helping to rebuild Bosnia
Its up-and-coming businesses want to reverse the war-scarred nation's brain drain. (Rest of World)
9 TikTok is making it harder for record execs to discover new musicians
There's plenty of chaff to separate from the wheat. (The Guardian)
+ A car-renting couple have been tracking their customers on the platform. (Motherboard)
+ Investors are growing tired of chasing TikTok-style social apps. (The Information $)
10 The CIA is investing in tech to resurrect mammoths

It uses CRISPR gene editing to create optimized genetic code. (Intercept)
Quote of the day
"Everything is possible if you're brave."
—Katherin Bestandig, a regular at the Bam Bam Beach Bitcoin Bar in Lagos, Portugal, describes her bold approach to investing in volatile cryptocurrency to the New York Times.
The big story
Why the balance of power in tech is shifting toward workers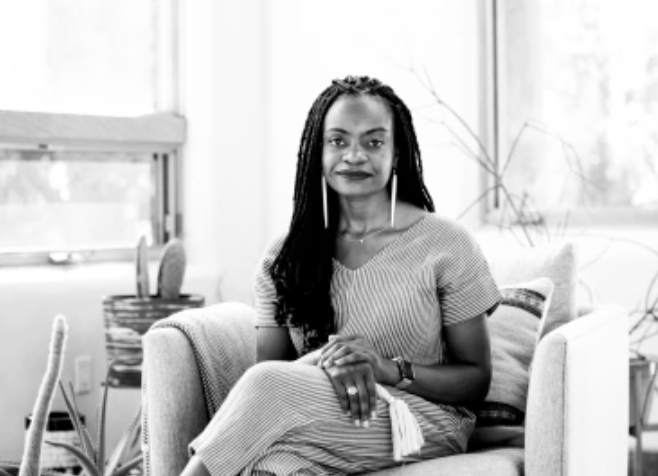 February 2022
Something has changed for tech giants. Even as they continue to hold tremendous influence in our daily lives, a growing accountability movement has begun to check their power. Led in large part by tech workers themselves, a movement seeking reform of how these companies do business has taken on unprecedented momentum, particularly in the past year.
Concerns and anger over tech companies' impact in the world is nothing new, of course. What's changed is that workers are increasingly getting organized. Read the full story.
—Jane Lytvynenko
We can still have nice things
A place for comfort, fun and distraction in these weird times. (Got any ideas? Drop me a line or tweet 'em at me.)
+ Ever feel like you're being watched?
+ It's up to you, New York!
+ Forget the gym, all the coolest cats are bouldering these days.
+ Lizzo visiting the Library of Congress to play a priceless flute is the serotonin boost I needed today.
+ A helpful reminder that all on LinkedIn is not as it seems (thanks Beth!)