The Download: alternative aviation fuels, and drone-delivered bubble tea
This is today's edition of The Download, our weekday newsletter that provides a daily dose of what's going on in the world of technology.
Everything you need to know about the wild world of alternative jet fuels
The aviation industry is responsible for about 3% of all human-caused global warming. One way it hopes to reduce that is by using new fuels, which could help it meet its climate target: net-zero carbon dioxide emissions by 2050.
These alternatives are made from a wide range of sources, including used cooking oils, and landfill trash. They can largely be used by existing planes.
But the actual impact of alternative fuels will depend on a lot of factors. Our climate reporter Casey Crownhart dug into the science. Read the full story.
Casey's story is part of our Tech Review Explains series, dedicated to untangling the complex, sometimes messy, world of science and technology to help you understand what's going on. Check out the other stories in the series.
I ordered a bubble tea by drone in Shenzhen
—Zeyi Yang
During a recent trip to China, I learned that the dominant Chinese food delivery platform, Meituan, has been flying delivery drones in the city for more than a year now.
The reality of drone delivery is still far from ideal, and people may be turned away by the steep learning curve. Ordering a bubble tea is fraught with obstacles, from having to locate and travel to a pickup kiosk, to bugs in the ordering system.
But at the same time, it was an exciting experience—the prospect of routine drone delivery feels more realistic than it's ever been. Read the full story.
This story is from China Report, Zeyi's weekly newsletter giving you the inside track on all things China. Sign up to receive it in your inbox every Tuesday.
The must-reads
I've combed the internet to find you today's most fun/important/scary/fascinating stories about technology.
1 Predators are using AI to create child sexual abuse images
It's a deeply grim trend that's sadly only poised to grow. (Bloomberg $)
+ The viral AI avatar app Lensa undressed me—without my consent. (MIT Technology Review)
2 We still don't fully know how social media affects adolescents
But it's clear that for some, the risks do outweigh the benefits. (WSJ $)
+ The first generation to grow up on social media are unhappy, too. (The Atlantic $)
3 Ron DeSantis is launching his US presidential bid on Twitter
In a live broadcast with Elon Musk, no less. (The Guardian)
+ Twitter is basically a far-right social platform these days. (The Atlantic $)
+ We're witnessing the brain death of Twitter. (MIT Technology Review)
4 Virgin Orbit is being carved up
It's a sad end for the once-promising rocket company. (CNBC)
+ What's next in space. (MIT Technology Review)
5 Chinese labs are selling deadly fentanyl in exchange for crypto
Technically, the amount they produce is enough to kill every person on earth. (Wired $)
6 Netflix's great password crackdown is upon us


Good luck sharing logins between households now. (The Verge)
+ Anyone still sharing will be asked to cough up $7.99 a month. (WP $)
7 How three teenagers nearly crashed the internet
The Mirai botnet they created quickly became a devastating hacking tool. (IEEE Spectrum)
+ These days, students are being trained to defend businesses instead. (Bloomberg $)
8 The internet is obsessed with purity culture
Anti-sex campaigners are clashing repeatedly with pro-sex advocates online. (Vox)
9 Would you watch a full movie on TikTok?
Millions of users are discovering previously-unknown films, in 10 minute chunks. (The Atlantic $)
10 What happens when the digital nomads come to town
Locals tend to be priced out, for starters… (Rest of World)
Quote of the day
"If we are deprived of the Chinese market, we don't have a contingency for that. There is no other China, there is only one China."
—Jensen Huang, CEO of semiconductor giant Nvidia, tells the Financial Times that smothering trade with China could end up damaging American companies.
The big story
Why venture capital doesn't build the things we really need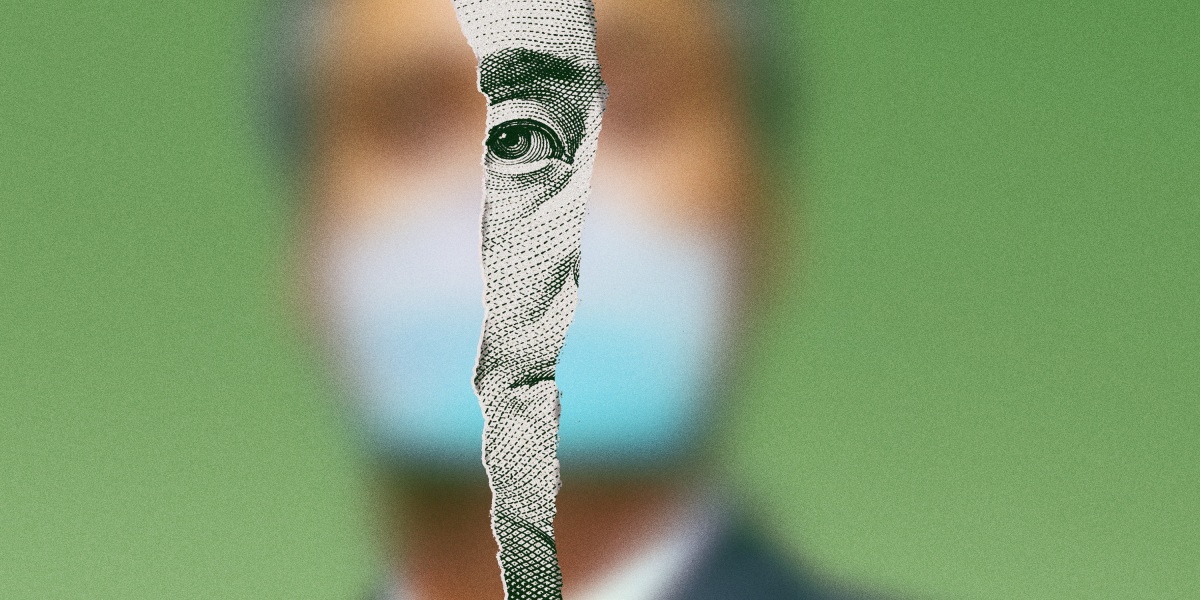 June 2020
Venture capitalists sell themselves as the top of the heap in Silicon Valley. They are the talent spotters, the cowboys, the risk takers; they support people willing to buck the system and, they say, deserve to be richly rewarded and lightly taxed for doing so.
This largely white, largely male corner of finance has backed software companies that grow fast and generate large amounts of money for a shrinking number of Americans—companies like Google, Facebook, Uber, and Airbnb.
But they don't create many jobs for ordinary people, especially compared with the companies or industries they disrupt. And things have been slowing down. Recently, venture capitalists have found fewer and fewer ideas that fit their preferred pattern. Read the full story.
—Elizabeth MacBride
We can still have nice things
A place for comfort, fun and distraction in these weird times. (Got any ideas? Drop me a line or tweet 'em at me.)
+ This cool Twitter account tweets out text graphics throughout the ages.
+ How to check out a once-in-a-decade supernova, using nothing more than your backyard telescope.
+ If you've got three weeks to spare, this guide to interrailing through Europe should keep you occupied.
+ How invested are you in the mismatched celebrity couple drama?
+ Lou Reed: icon of cool, master of tai chi.