The Download: AI disinformation, and lab-grown meat
This is today's edition of The Download, our weekday newsletter that provides a daily dose of what's going on in the world of technology.
Humans may be more likely to believe disinformation generated by AI
The news: Disinformation generated by AI may be more convincing than disinformation written by humans, according to a new study. It found that people were 3% less likely to spot false tweets that had been generated by AI than real-life examples collected from Twitter.
Why is that? The researchers aren't exactly sure. But the way in which GPT-3 orders information could have something to do with it, as AI-generated text tends to be more structured and condensed in comparison to how humans write.
Why it matters: AI models can generate incorrect text that appears convincing, which could be used to generate false narratives quickly and cheaply for conspiracy theorists and disinformation campaigns. In theory, this could be spread further and faster than online disinformation networks manned by humans. Read the full story.
—Rhiannon Williams
Lab-grown meat just reached a major milestone. Here's what comes next.
It's easy to avoid meat these days if you want to. Alternative products like plant-based meat are becoming more common—you can even get Impossible burgers at Burger King now. And soon we might have new options, like products made with animal cells grown in a lab.
Just last week, the US Department of Agriculture gave the green light to two companies to make and sell cultivated chicken products in the US. This is a major moment for the field—even if a lot of milestones are left ahead. Casey Crownhart, our climate reporter, takes a look at the burgeoning world of lab-grown meat. Read the full story.
Casey's story is from The Spark, her weekly climate and energy newsletter. Sign up to receive it in your inbox every Wednesday.
The must-reads
I've combed the internet to find you today's most fun/important/scary/fascinating stories about technology.
1 OpenAI is being sued
A California law firm claims that by scraping people's data, OpenAI violated their privacy. (WP $)
+ OpenAI is opening up its first non-US office in the UK. (BBC)
+ OpenAI's hunger for data is coming back to bite it. (MIT Technology Review)
2 The Chinese spy balloon was equipped with American tech
Which appears to confirm the theory that it was indeed made for spying. (WSJ $)
3 The Russian coup was organized on Telegram
But while it's a valuable news source about the war, it's also a source of confusion. (The Atlantic $)
+ Telegram is also full of pro-war bloggers. (Wired $)
+ What happens next is anyone's guess. (FT $)
4 Twitter's new CEO is coming out swinging
Linda Yaccarino told staff to prepare for 'hand-to-hand combat' to win back advertisers. (FT $)
+ Elon Musk, meanwhile, doesn't like Europe's proposed content moderation rules. (Wired $)
5 Reddit is forcing its moderators to reopen private communities
It appears to be the final warning it's giving protesting mods. (The Verge)
6 Junky AI books are clogging up Amazon
Anyone fancy reading "Apricot bar code architecture"? (Motherboard)
+ AI detection tools are still dodgy. (NYT $)
+ We are hurtling toward a glitchy, spammy, scammy, AI-powered internet. (MIT Technology Review)
7 Tech workers are rebranding as AI experts
Being a regular old software engineer doesn't cut it anymore. (Vox)
+ Graduate AI specialists are ready to embrace it in the workplace. (WP $)
8 Gene-edited flies are coming

Preventing them from reproducing could sidestep the need for crop chemicals. (Wired $)
+ How CRISPR could help save crops from devastation caused by pests. (MIT Technology Review)
9 TikTok is breaking down musical barriers
Legacy acts like Kylie Minogue are reaching new audiences. (The Guardian)
10 Tracking giant black holes just got easier
Thanks to a bit of gravitational wave detection. (Economist $)
Quote of the day
"Despite established protocols for the purchase and use of personal information, defendants took a different approach: theft."
—Clarkson Law Firm, which has filed a lawsuit against OpenAI, asserts that the company stole people's personal information when it scraped it from the web to train its AI models, Bloomberg reports.
The big story
Crypto millionaires are pouring money into Central America to build their own cities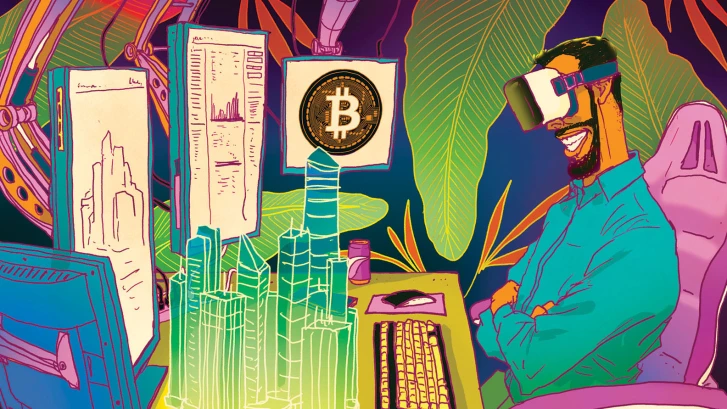 El Salvador's Conchagua Volcano, home to a lush ecotourism retreat amid its sun-dappled forest, is set to host a glittering new Bitcoin City, the country's president announced in November 2021. A vast construction project could soon be underway.
But while some politicians and residents believe in crypto's potential to jump-start the economy, others see history repeating itself. Some locals question who these projects are really for, and whether they will truly benefit. Read the full story.
—Laurie Clarke
We can still have nice things
A place for comfort, fun and distraction in these weird times. (Got any ideas? Drop me a line or tweet 'em at me.)
+ The annual Lyttle Lytton Contest challenges participants to come up with the worst opening lines for a novel. This year's winners are exceptionally cringey (thanks Dani!)
+ Squeegee art is the best kind of art.
+ Anafre, a refried bean-cheese-chorizo mix from Honduras, sounds absolutely amazing.
+ Punk's not dead—here's some recent releases to enjoy.
+ How to cope in the heat, featuring some workers who know a thing or two about hot conditions.