The Download: advertising on junk AI websites, and forest bathing in VR
This is today's edition of The Download, our weekday newsletter that provides a daily dose of what's going on in the world of technology.
Junk websites filled with AI-generated text are pulling in money from programmatic ads
The news: AI chatbots are filling junk websites with AI-generated text that attracts paying advertisers. More than 140 major brands are paying for ads that end up on unreliable AI-written sites, likely without their knowledge, according to a new report.
Making money from junk: Most companies that advertise online automatically bid on spots to run those ads through a practice called "programmatic advertising." As a result, big brands end up paying for ad placements on sites that they may have never heard of before, with little to no human oversight. To take advantage, content farms have sprung up where low-paid humans use AI to churn out low-quality content to attract maximum ad revenue.
Why it matters: Ninety percent of the ads from major brands found on these AI-generated news sites were served by Google, in violation of the company's own policies. The practice threatens to hasten the arrival of a glitchy, spammy internet that is overrun by AI-generated content, as well as wasting massive amounts of ad money. Read the full story.
—Tate Ryan-Mosley
To learn more about this trend, check out our senior AI reporter Melissa Heikkilä's piece on why we're hurtling toward a glitchy, spammy, scammy, AI-powered internet.
"Forest bathing" might work in virtual reality too
The Japanese concept of "forest bathing" has long been acclaimed for its supposed health benefits. Hundreds of scientific studies suggest that it can improve mental health and cognitive performance, reduce blood pressure, and even treat depression and anxiety.
Yet forests can be inaccessible in a world where as many as 5 billion people might live in urban environments by 2030.
Some scientists believe that virtual reality could offer a remedy. VR has already been used to help distract children undergoing medical procedures, and icy virtual landscapes have alleviated the pain of burn victims. So, could virtual forests elicit the same physiological responses as real ones? Read the full story.
—Charlie Metcalfe
Charlie's piece is from our forthcoming print issue, which is all about accessibility. If you haven't already, subscribe to make sure you don't miss out on future stories—a special offer means that subscriptions start from just $60 a year.
The must-reads
I've combed the internet to find you today's most fun/important/scary/fascinating stories about technology.
1 The US navy's surveillance system is veiled in secrecy
But it may not be the only system it used to help track down the missing Titan submersible. (WSJ $)
+ Despite the risks, extreme tourism is growing by the year. (Wired $)
+ We still don't know for sure why the sub imploded. (NY Mag $)
2 AI is filtering through into election campaigns
Mainly because AI-generated campaign materials appear more effective than human efforts. (NYT $)
3 NASA is working on its own chatbot
Definitely not to be confused with 2001: A Space Odyssey's HAL. (The Guardian)
+ Pause AI is one of a growing number of AI protest groups. (Wired $)
+ ChatGPT is everywhere. Here's where it came from. (MIT Technology Review)
4 SpaceX Starship's chances of making it into space are "much higher" now
Elon Musk gives its next flight a 60% chance of success. (Bloomberg $)
+ How to build a power grid—on the moon. (IEEE Spectrum)
5 Texas's street racers are going electric 
But not all committed petrolheads are onboard with the transition. (WP $)
+ China's answer to Tesla is starting to struggle. (WSJ $)
+ How does an EV battery actually work? (MIT Technology Review)
6 US abortion clinics are facing a new political reality
North Dakota's only abortion provider was forced to move two miles away into the state of Minnesota. (New Yorker $)
+ Abortion access is a key tenet of the Democrats' 2024 playbook. (The Guardian)
+ Texas is trying out new tactics to restrict access to abortion pills online. (MIT Technology Review)
7 It's getting harder to find water in the US's heat-stricken states
Essential workers will be among the hardest hit. (Slate $)
+ El Paso was "drought-proof." Climate change is pushing its limits. (MIT Technology Review)
8 Deepfake porn isn't always supposed to be realistic
Instead, many clips are made to simply humiliate and shame their subjects. (The Atlantic $)
+ It is designed to systematically degrade women. (Wired $)
+ Deepfake porn is ruining women's lives. (MIT Technology Review)
9 The psychedelic industry wants to be taken seriously
But there's an awful lot of hype surrounding it. (Vox)
+ Psychedelics are having a moment and women could be the ones to benefit. (MIT Technology Review)
10 Meta is cracking down on musical tribute acts 
Dolly Parton may be fine with her impersonators, but Facebook isn't. (The Guardian)
Quote of the day
"I spend my time according to what is needed. I don't usually have to fight people."
—Elon Musk reflects on his decision to invite Mark Zuckerberg to settle their differences in hand-to-hand combat to Bloomberg.
The big story
How megacities could lead the fight against climate change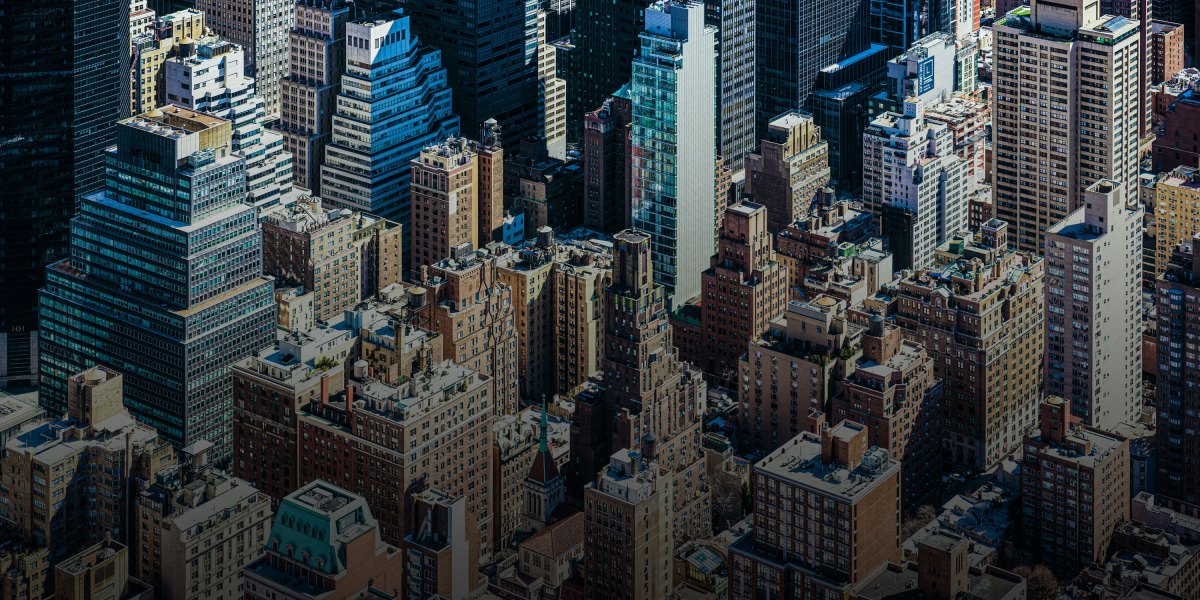 In 2050, 2.5 billion more people will live in cities than do today. As the world grows more urbanized, many cities are becoming more populous while also trying to reduce carbon emissions and blunt the impacts of climate change.
In the coming decades, cities will be engines of economic growth. But they must also play a key role in confronting climate change. Learn how some of the world's biggest cities—called megacities—are rising to this challenge. Read the full story.

—Gabrielle Merite & Andre Vitorio
We can still have nice things
A place for comfort, fun and distraction in these weird times. (Got any ideas? Drop me a line or tweet 'em at me.)
+ If you're a cat lover (and who isn't?) Amsterdam is the place for you.
+ Artist Darren Pearson creates amazing images using just LED lights—the dinosaurs are my favorite.
+ Wes Anderson simply can't get enough of a miniature.
+ Why you don't really have 24 hours in a day after all.
+ This friendly whale can't help but get up close and personal with a kayaker in Australia.