The Download: a bold fusion claim, and a new augmented reality game
This is today's edition of The Download, our weekday newsletter that provides a daily dose of what's going on in the world of technology.
This startup says its first fusion plant is five years away. Experts doubt it.
The news: A startup called Helion, backed by Sam Altman, claims it's on track to flip on the world's first fusion power plant in five years. That's a dramatically short timeline for a carbon-free energy source that's eluded scientists for three-quarters of a century.
The details: Helion has signed a deal with Microsoft for it to buy power generated by its Washington-based plant once it goes online in 2028. If it pulls it off, it'd be a huge deal. Fusion plants could deliver a steady stream of clean electricity to help meet soaring electricity demand as the world races to cut pollution from transportation, homes, office buildings, and industry.
But, but… It's an astounding claim, and a questionable one, according to several nuclear experts. That's because the company hasn't said, and won't comment, on whether it's passed the first big test for fusion: getting more energy out of the process than it takes to drive it. Read the full story.
—James Temple 
A first look at Peridot, the new AR game from the creators of Pokémon Go
A new mobile augmented reality game called Peridot launched this week from Niantic, the company behind Pokémon Go. It's heavily inspired by Tamagotchi, the virtual-pet phenomenon of the '90s. It places the player in the role of caregiver to a cadre of cartoonish pet characters superimposed into the real world via your smartphone's camera.
The big question is whether Niantic can re-create the success of its blockbuster game Pokémon Go, which became a cultural phenomenon in 2016. Our senior reporter Tanya Basu tried it out and found that, although it did give her the same fuzzy feelings you get from pets, it became a little repetitive after a while, and drained her phone's battery unbelievably quickly. Read the full story.
Smellyvision! A face mask that lets you smell things in virtual reality
The news: One of the barriers that stops virtual reality from being a fully immersive experience is that it doesn't require you to use all your senses. A team of researchers from the University of Beijing have come up with a new way to try to address that: small, wireless wearable interfaces that let you smell odors in VR, like rosemary, pancake, and mojito.
How they did it: They developed two wearable interfaces. They both attach to the face and use miniaturized odor generators, a grid of tiny containers filled with perfumed paraffin wax. When a heat source beneath the wax is activated, the wax heats up, essentially becoming a scented candle capable of reproducing multiple odors. Read the full story.
The must-reads
I've combed the internet to find you today's most fun/important/scary/fascinating stories about technology.
1 The US says it's taken down a huge Russian cyberspying operation
Details are scant, but it's allegedly been used to steal secrets from the US and its allies for two decades. (WP $)
2 A baby has been born in the UK with DNA from three people
The aim of the newfangled IVF technique is to stop children from inheriting incurable diseases. (The Guardian)
+ However, evidence suggests it might not work as well as originally thought. (MIT Technology Review)
3 China has reportedly arrested a man for creating fake news with ChatGPT
It seems to be the first AI misuse-related arrest in the country. (South China Morning Post $)
+ Inside the ChatGPT race in China. (MIT Technology Review)
4 Tucker Carlson is back… on Twitter
It makes a grim sort of sense. (Vox)
+ But Musk says he hasn't struck any sort of special deal with him. (WP $)
5 For EVs to take off, Americans must learn to share
If we're going to achieve mass adoption, a lot of people are going to have to rely on public chargers. (The Atlantic $)
+ And that requires the government to get on with installing millions more of them. (MIT Technology Review)
6 Meta is making life harder for metaverse creators 
It says it's not giving up on virtual worlds, but its actions suggest otherwise. (The Verge)
+ Zuckerberg seems to be saying "AI" a lot more than "metaverse" recently. (Vox)
7 Physicists have created a new type of particle that "remembers" its past
And it could take us a step closer to crash-proof quantum computers. (Quanta)
8 Arizona farmers are demonstrating how to survive a worsening water crisis
A growing group of them are using techniques honed by indigenous peoples centuries ago. (NYT $)
+ How we drained California dry. (MIT Technology Review)
9 A Swiss startup is edging closer to collecting space trash
It's one of a number of companies seeking to deal with this giant, hard-to-fix problem. (The Next Web)
+ A European company is trying to take on Starlink. (Wired $)
10 You can't escape US tipping culture, not even at the self-checkout
Enough already. (WSJ $)
Quote of the day
"There are going to be a serious number of losers [and they] will be very unhappy, very agitated."
—Mustafa Suleyman, co-founder of AI lab DeepMind, tells the audience at an event in San Francisco that he expects generative AI to wipe out a lot of white-collar work, the Financial Times reports.
The big story
The hunt for hidden signs of consciousness in unreachable patients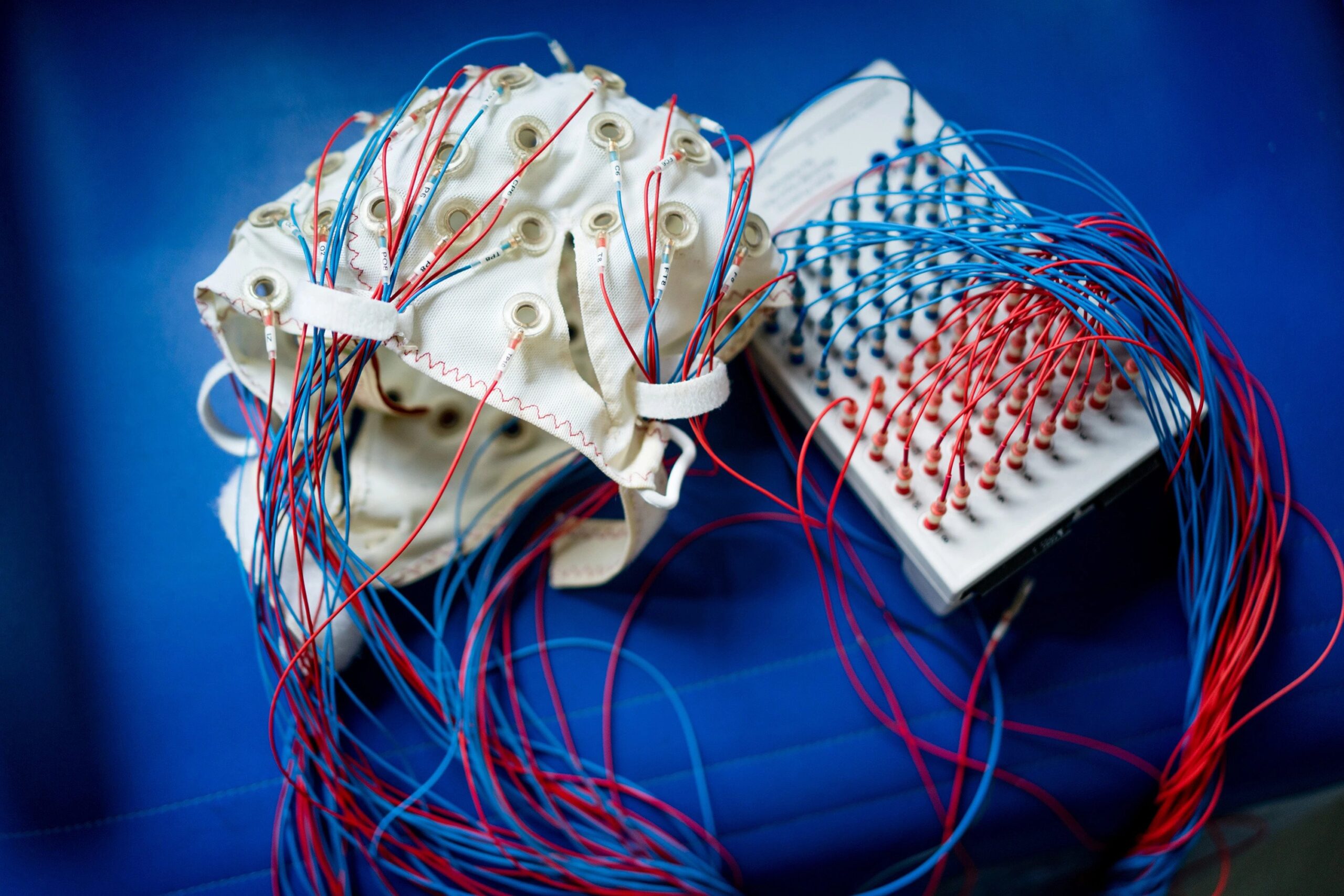 August 2021
At first glance, there's nothing remarkable about the low-rise hospital in Milan. But two floors up, on an isolated wing, an uncommunicative man with a severe brain injury is hooked up to technology that researchers here believe can tell them if he's conscious.
A neuroscientist and the patient's neurologist watch on a laptop as complicated blue squiggles representing brain waves fill the screen in close to real time. What the scientists see in them is the faintest sign of a liminal, maybe dreamlike, consciousness.
Such a breakthrough represents the most accurate consciousness meter ever seen in medicine (even if it is still crude, rudimentary, and unrefined)—with wide reaching medical implications. Read the full story.
—Russ Juskalian
We can still have nice things
A place for comfort, fun and distraction in these weird times. (Got any ideas? Drop me a line or tweet 'em at me.)
+ If laughably awful megashark movies are your bag, you're going to LOVE Meg 2: The Trench.
+ The M87 Galaxy looks…surprisingly delicious?
+ Alexander Liebermann is a composer who translates bird song into enchanting sheet music—take a listen for yourself (thanks Jerry!)
+ I need to know why saxophones are banned from the Stockholm School of Economics.
+ Right, I'm off to try one of London's enormous sandwiches.