The Download: a bitter campus privacy row, and AI-powered lawyers
This is today's edition of The Download, our weekday newsletter that provides a daily dose of what's going on in the world of technology.
Inside the bitter campus privacy battle over smart building sensors
When computer science students and faculty at Carnegie Mellon University's Institute for Software Research returned to campus in the summer of 2020, there was a lot to adjust to.
The department had moved into a brand-new building, complete with experimental super-sensing devices called Mites. Embedded in more than 300 locations throughout the building, these light-switch-size devices measure 12 types of data—including motion and sound.
The Mites had been installed as part of a research project on smart buildings, and was quickly met with resistance from students and faculty who felt the devices would subject them to experimental surveillance without their consent.
The conflict has deteriorated into a bitter dispute, complete with accusations of bullying, vandalism, misinformation, and workplace retaliation. Read the full story.
—Eileen Guo & Tate Ryan-Mosley
AI might not steal your job, but it could change it
Advances in artificial intelligence tend to be followed by anxieties around jobs. This latest wave of AI models, like ChatGPT and GPT-4, is no different. First we had the launch of the systems. Now we're seeing the predictions of automation.
Let's take lawyers: the antiquated, slow-moving legal industry has been a candidate for technological disruption for some time. The industry's labor shortage and need to deal with reams of complex documents, a technology that can quickly understand and summarize texts could be immensely useful.
So how should we think about the impact these AI models might have on the legal industry? Tate Ryan-Mosley, our senior tech policy reporter, spoke to the experts. She found as much cause for optimism as for concern. Read the full story.
Tate's story is from The Technocrat, her weekly newsletter covering politics and power in Silicon Valley. Sign up to receive it in your inbox every Friday.
The must-reads
I've combed the internet to find you today's most fun/important/scary/fascinating stories about technology.
1 Twitter Blue is a complete mess
Elon Musk has revoked the New York Times' verified badge after the newspaper refused to pay up. (WP $)
+ No one wants to pay $8 a month for something that was previously free. (Bloomberg $)
+ A feed of paid-for accounts isn't exactly alluring. (Vox)
+ We're witnessing the brain death of Twitter. (MIT Technology Review)
2 The US seems to be using the spyware it tried to ban
The government blacklisted NSO years ago, but appears to have an active contract with the company. (NYT $)
+ Inside NSO, Israel's billion-dollar spyware giant. (MIT Technology Review)
3 China has urged Japan not to back US chip restrictions
It accused the US of deploying "bullying tactics" to suppress overseas chip sectors. (CNBC)
+ Chinese chips will keep powering your everyday life. (MIT Technology Review)
4 A US TikTok ban would reverberate across the world
Creators from further afield would suffer too. (Rest of World)
+ Can Lemon8 dodge a potential ban too? (WP $)
+ Social media is eating itself. (Slate $)
5 UK banks don't want to deal with crypto firms
That doesn't bode well for the UK's ambitions to become a crypto hub. (Bloomberg $)
+ Hong Kong, meanwhile, is welcoming crypto firms again. (TechCrunch)
+ Things aren't looking too rosy for exchange Binance right now. (The Guardian)
6 Neuralink is facing an uphill struggle
Things are going from bad to worse for Elon Musk's neurotech firm. (IEEE Spectrum)
+ Elon Musk's Neuralink is neuroscience theater. (MIT Technology Review)
7 Paris has turned its back on e-scooters
One of the world's first rental scooter testbeds has become the first to ban them. (WSJ $)
8 What viral lies cost us
We shouldn't allow a good story to get in the way of the truth. (Wired $)
+ Why Generation Z falls for online misinformation. (MIT Technology Review)
9 Taylor Swift's fans are making AI versions of her
It's the inevitable next frontier for dedicated stans. (The Atlantic $)
+ What generative AI can—and can't—do. (The Guardian)
10 Streaming profiles can help bereaved people to process grief
They're finding solace in what their loved ones enjoyed watching. (Fast Company $)
+ When my dad was sick, I started Googling grief. Then I couldn't escape it. (MIT Technology Review)
Quote of the day
"In some ways, I feel like we took a souped-up Civic and kind of put it in a race with more powerful cars."
—Google CEO Sundar Pichai admits the company's chatbot Bard is up against stiff competition to the New York Times.
The big story
I taught myself to lucid dream. You can too.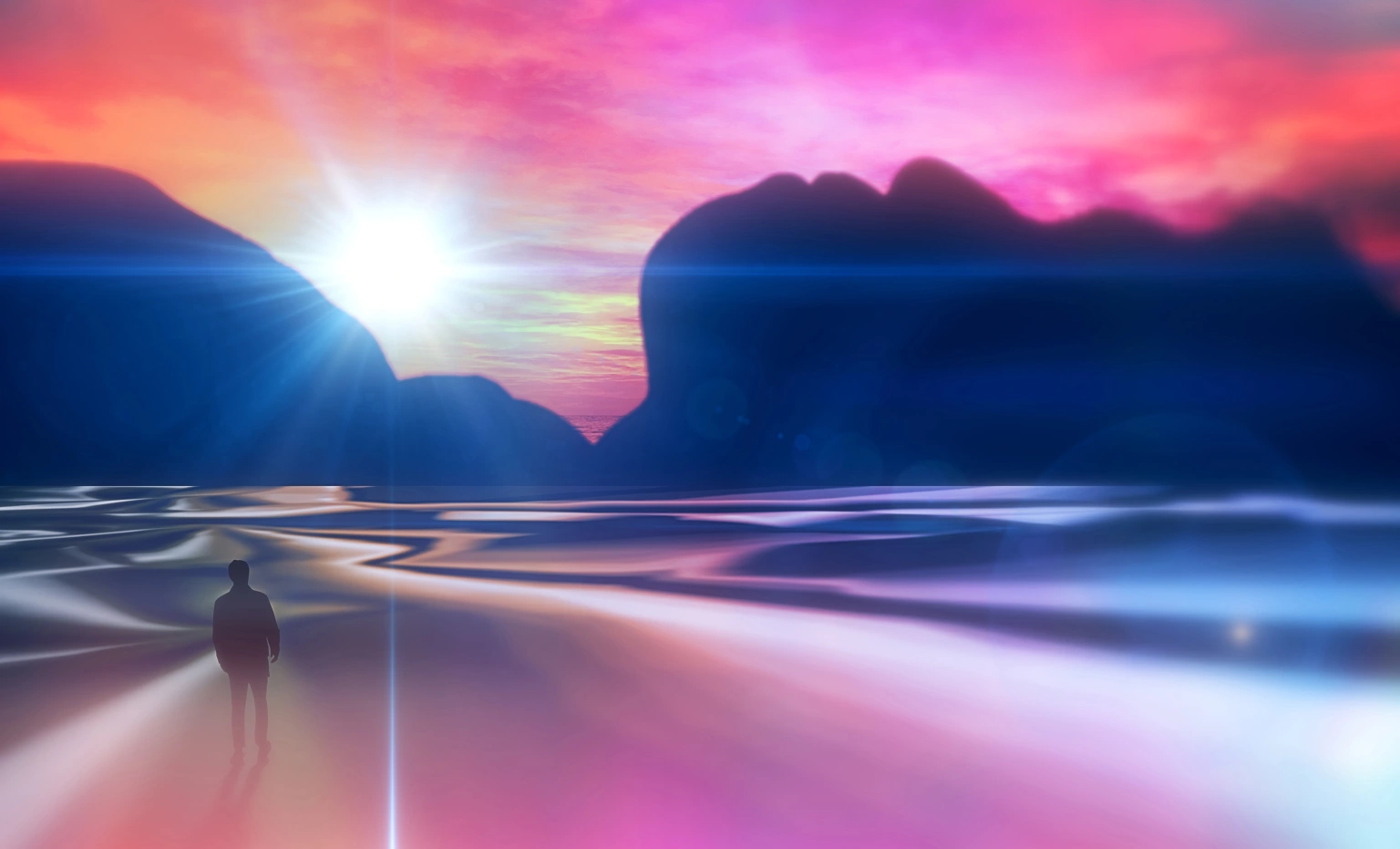 August 2021
Lucid dreaming isn't easy to describe, but at its core, it means being conscious of the dream state—allowing you to play a more active role.
Some lucid dreams are like blank canvases where you can imagine a wild new environment and make it up as you go along. Others allowed people to process stressful situations like public speaking, or losing a loved one.
A small but growing number of scientists hope to learn more about how lucid dreaming works, and whether the average person can be taught how to do it regularly. And they've pinpointed some tricks to help spark lucid dreams along the way. Read the full story.
—Neel V. Patel
We can still have nice things
A place for comfort, fun and distraction in these weird times. (Got any ideas? Drop me a line or tweet 'em at me.)
+ Every now and then, the movie adaptation really is better than the book.
+ It's high time to revise what we thought we knew about Odin.
+ Boygenius, Everything But the Girl, and Feist? This spring's soundtrack is truly incredible.
+ It'sa me—squeaky clean Mario!
+ No one else has a voice quite like you, and that's pretty cool.