Meet the designers printing houses out of salt and clay
Ronald Rael and Virginia San Fratello may have met as graduate students in architecture at Columbia University, but it quickly became clear that "architecture" would prove an inadequate term to describe their eclectic body of work.
As the pair started working together in 2002, they became increasingly aware that "sometimes the forces that enable architecture, chiefly capitalism, can corrupt the architect's social agenda,"Rael says. "This became the impetus to rethink how and why architecture should be created."
But it's the restrictions of the discipline that drive them. "We have to create disruptive situations that bring attention to our work—otherwise, no one would ever know who we are or what we do," they say on their website.
With each passing year and each new project, they seem to add another job title to their respective résumés. They're activists and designers, writers and materials scientists. Both are educators (Rael is chair of the Department of Art Practice at the University of California, Berkeley; San Fratello is chair of the Department of Design at San Jose State University). They design software and create companies. As San Fratello puts it, "We're past the time where we are just putting stuff in the world."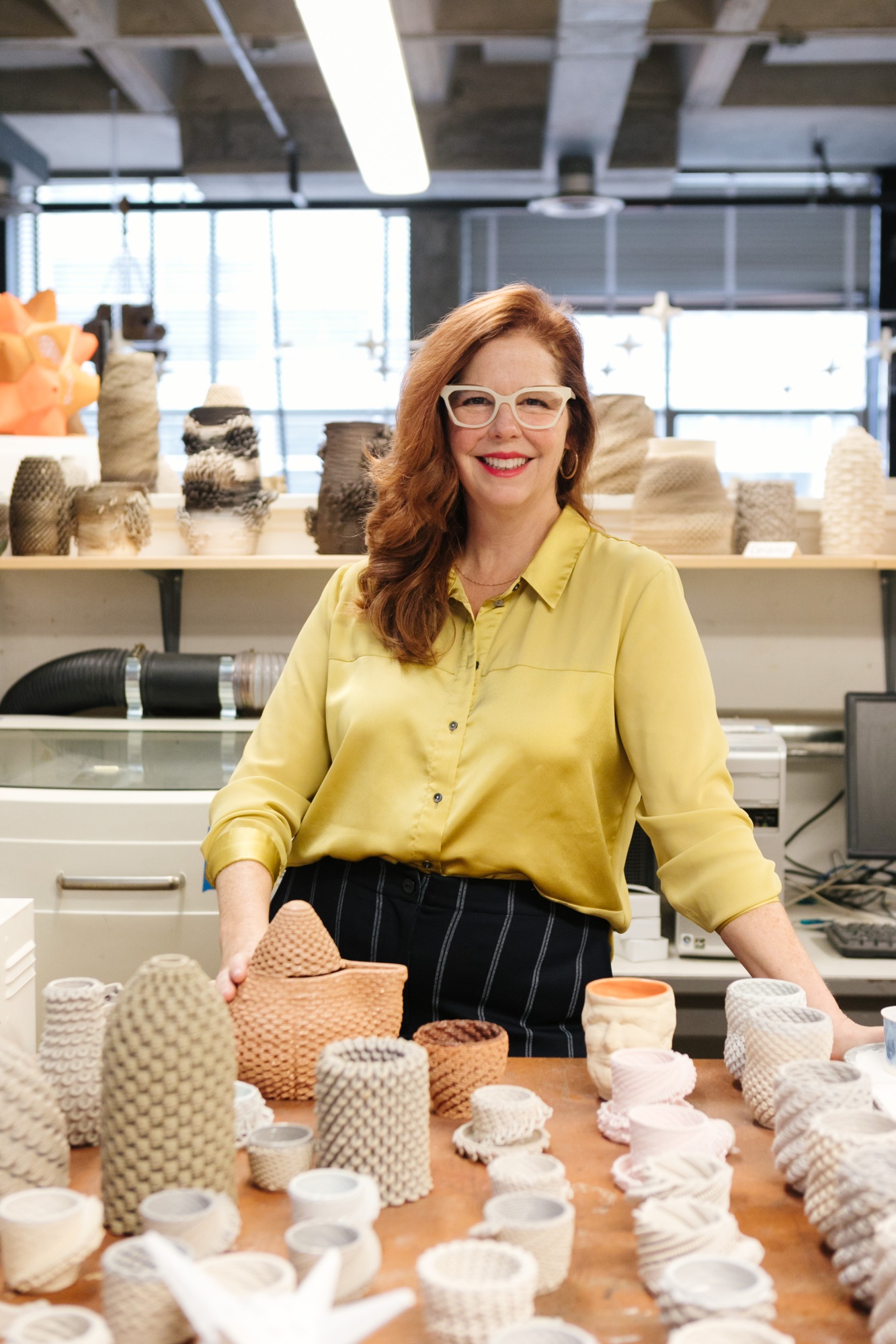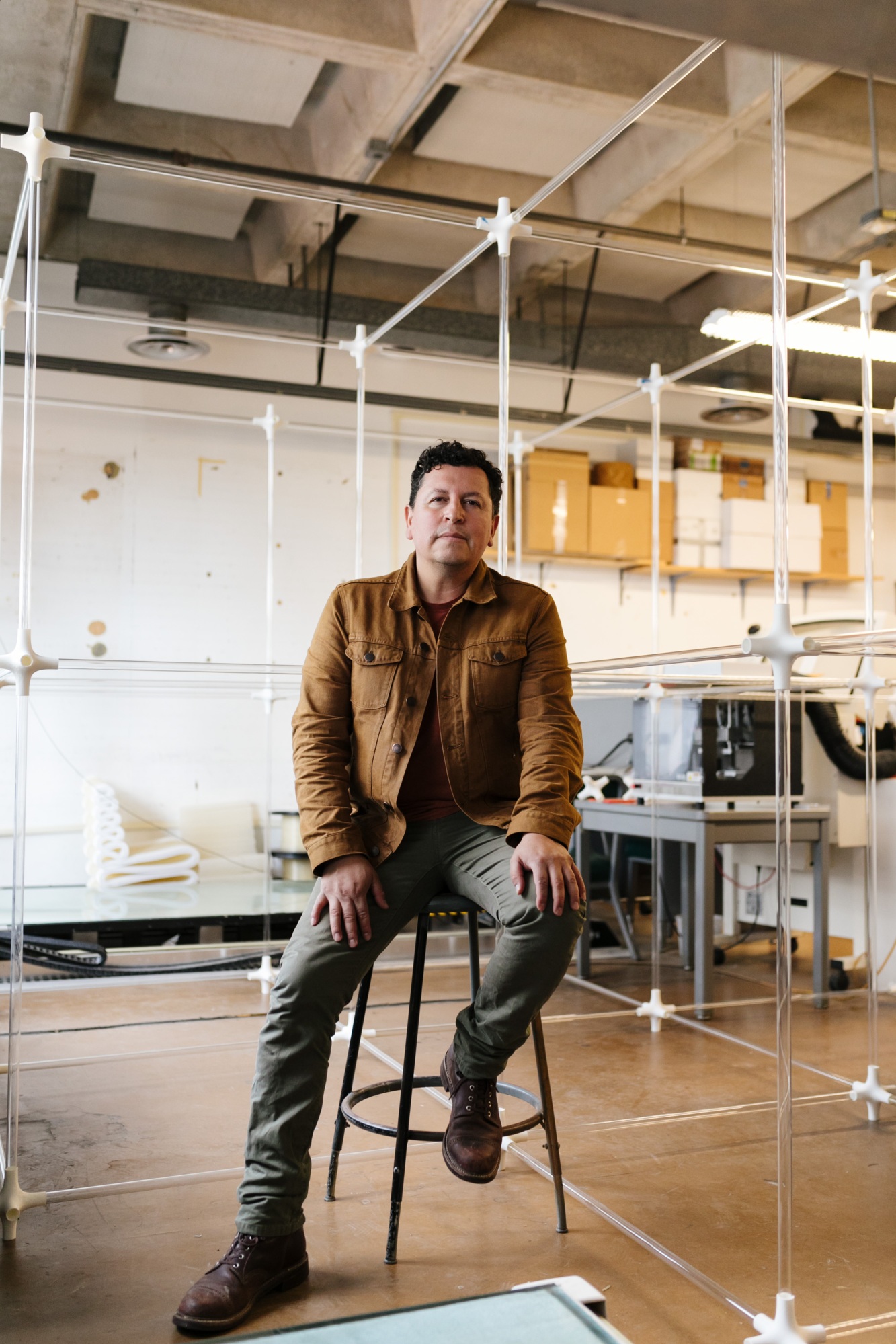 To do the sort of work they were interested in doing, they realized, they had to disrupt what was firmly in place. That started in part by challenging conventional construction methods. Rael describes being intrigued by 3D printing back in 2001: "The allure of the technology was the ability to go directly from a digital model to a physical model relatively quickly and with accuracy."
But the expense and complexity of 3D-printing technology at that time made it inaccessible, so they created a solution: Potterware, a browser-based design application that eliminates the need to learn 3D-modeling software. This lowers the bar to entry "so that a middle school student can be up and 3D printing in a day," San Fratello says. "It all speaks to that accessibility. We're interested in making things simple and affordable rather than more complex."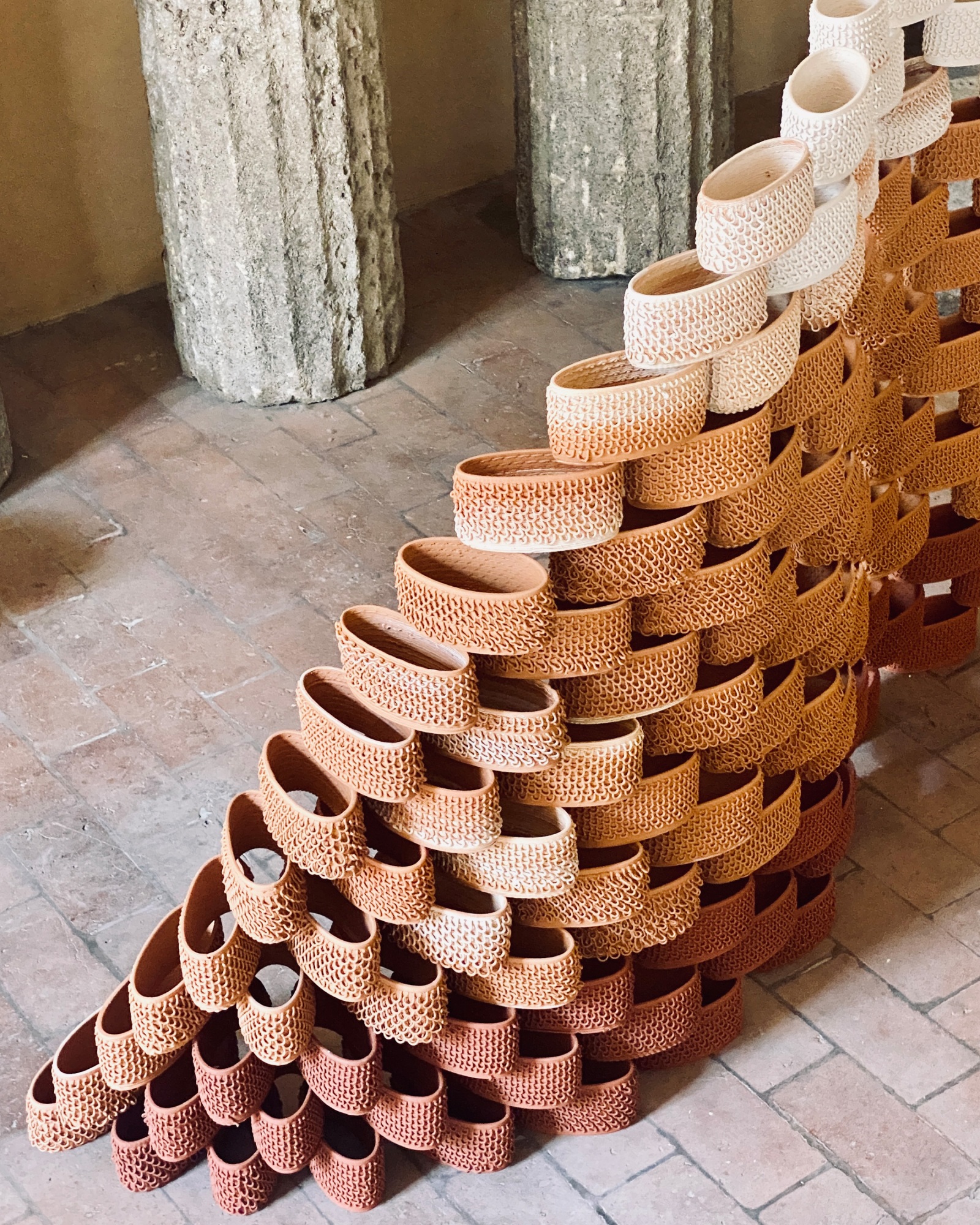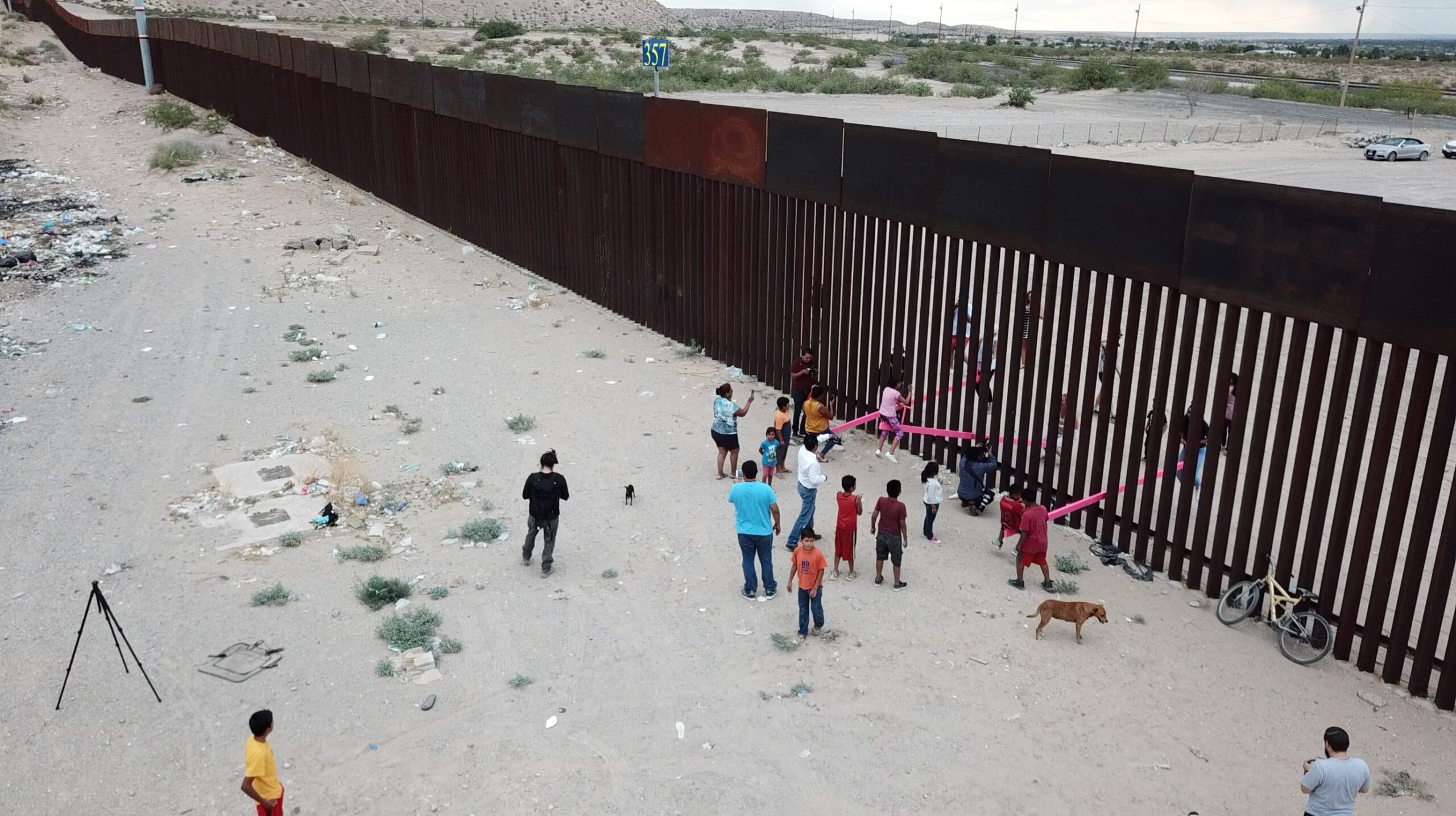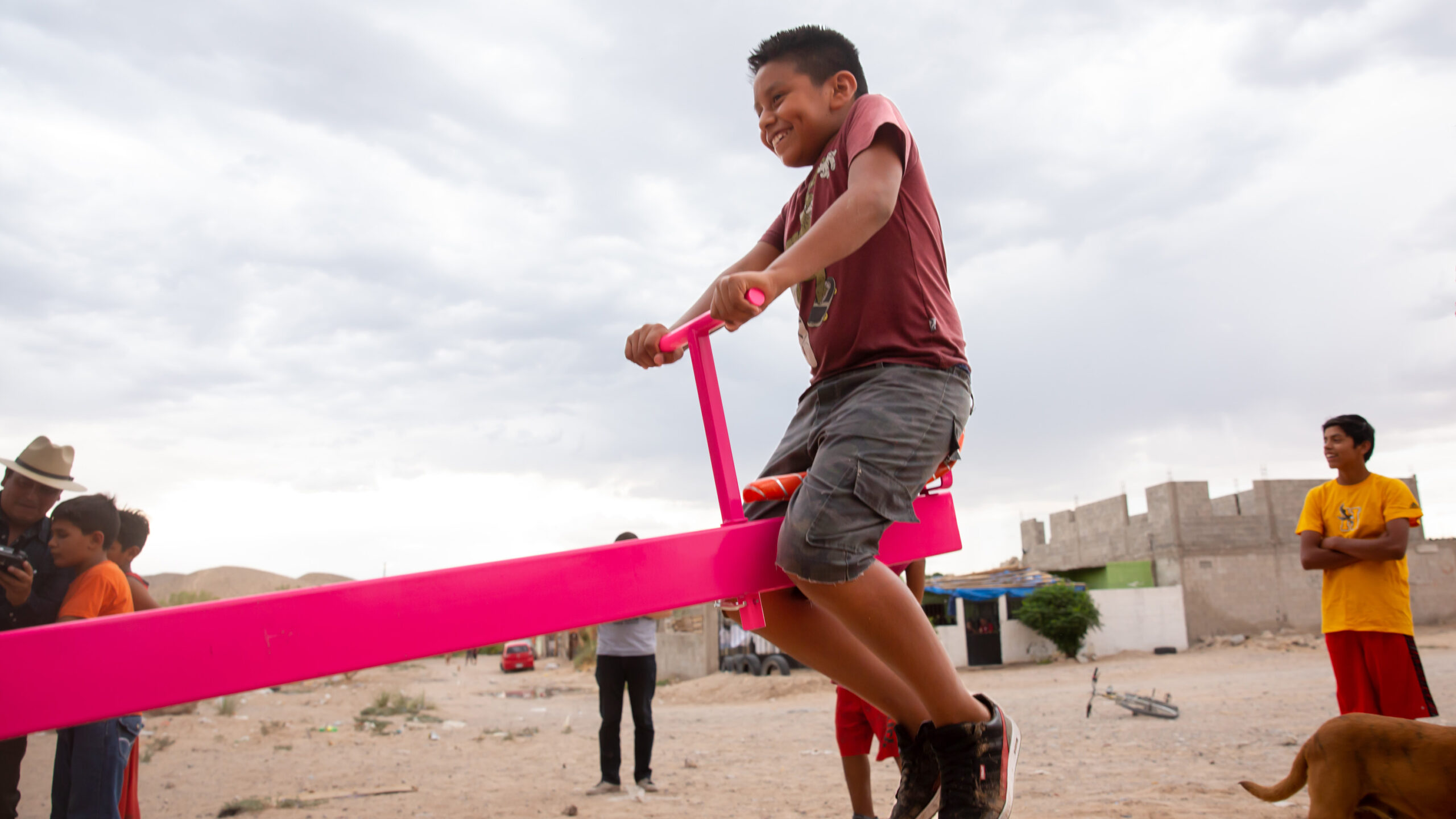 Early on, they realized they had something unique to bring to 3D technology. "We both come from rural backgrounds, growing up outside in the landscape, literally playing in the dirt," says San Fratello. "We were both able to bring our own lived experiences to that—our own connections to the earth and to agriculture. That lived experience combined with these amazing technologies, and that's why our practice is different. We bring our love of earth and literally put it in the printer."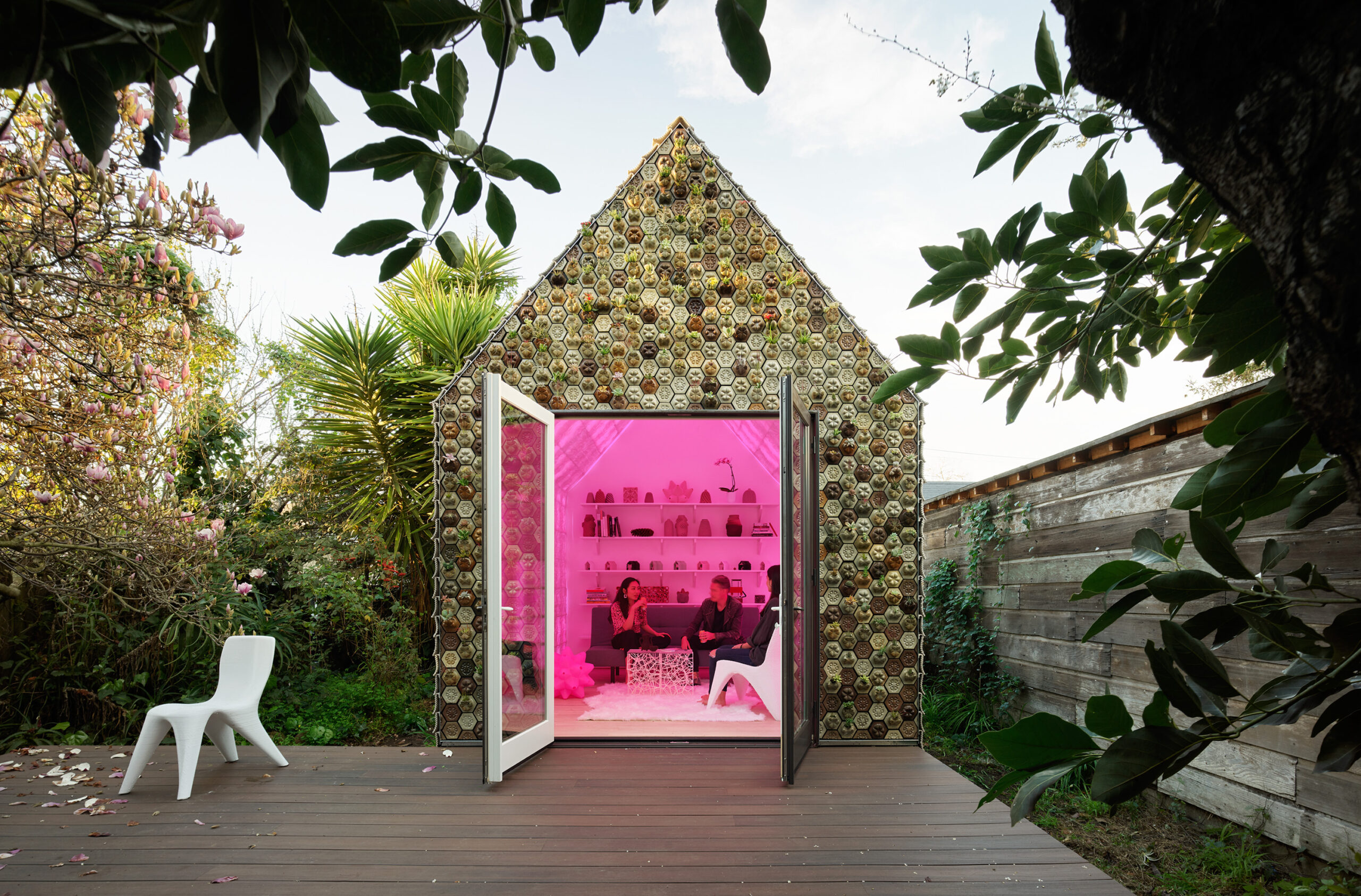 Whether it's a cabin, a brick, a vessel, or an art installation, a constant of their work is its rethinking of natural materials through the lens of technology. A project might be printed from mud, sawdust, salt, or Chardonnay grape skins—all materials that come from the earth. Everything is about experimentation, about asking "Why not?"
The pair would defy any attempts at categorization, however. As they say on their website, "It would be impossible for us to say we have a studio philosophy. We just try to keep making."