Inside Tencent's weirdly secretive customer service center
China Report is MIT Technology Review's newsletter about technology developments in China. Sign up to receive it in your inbox every Tuesday.
It's been a while. I just got back from several weeks in China. It was my first visit since the pandemic, and I noticed some changes: half the cars running on the streets of Shanghai are now powered by electricity; I had to scan my face to ride the high-speed trains; and I did not use a single coin or credit card for my entire trip—digital wallets are accepted literally everywhere.
One of my stops in China was Shenzhen, the southern city that's home to many Chinese tech companies, like Tencent, Huawei, and DJI. I had several reasons to go to Shenzhen, but there was one that made me nervous: I wanted to go to Tencent's mysterious customer service center to get my 15-year-old social media account back.
If you didn't know, the first software that launched Tencent's empire was QQ, the go-to instant messaging platform in China during the desktop internet era. From there, Tencent grew into a powerful conglomerate offering blogs, email services, music and video streaming, gaming, and eventually WeChat. For a long time before WeChat's success, a QQ account was essentially a digital identity—people used it to connect with each other and access all kinds of Tencent services.
I have personal archives—including diary entries, chat histories, and professional emails—in QQ that span more than a decade. But I haven't been able to access them since November 2021, when my account was suddenly suspended. In the months before that, I had used it to report on a story about QQ's censorship of LGBTQ content and to connect with sources for other stories I was working on. But it wasn't clear whether that activity resulted in the suspension.
I tried to recover my account, but I hit a wall because it was registered with my childhood mobile number, which had long been deactivated. I basically gave up on it—until I learned about the customer service center in Shenzhen.
Dealing with customer service can always be frustrating: long wait times, boilerplate responses, and unhelpful representatives are the norm. Tencent offers a physical center as a last resort. If you are willing to travel to Shenzhen, you can meet with a representative in person to make your case.
In January, a 16-year-old Chinese teen went viral after he traveled over 800 miles by himself to the Tencent customer service center. Like me, he'd had his QQ account suspended. After months of communications with Tencent and formal complaints that went nowhere, he finally got his account back thanks to his visit.
I arrived at the customer service center on a humid April day. The center is on the first floor of an office building unrelated to Tencent, yet only a few miles away from the company headquarters. It felt weirdly secretive: there was no sign on the exterior signifying what it was. A security guard stood outside the door and was eager to question all passersby about why they were there.
When I walked into the reception room, six people were in the line in front of me. We were directed to go through a security detector and store all our bags and drinks. No recording, photography, or loud conversations are allowed in this center, the signs on the wall said. I tried to record audio but was soon noticed by one of the three security guards there. "Sir, you cannot record here," he said, before watching me delete the recording.
After passing through the security screening, I was led to a waiting room, where more security guards—all wearing white shirts and black pants—were watching over the visitors and acting as support staff in instructing people to pre-fill their complaint information, like details of my QQ account to prove I was the rightful owner.
As I waited on a couch for the Tencent representative to process my case, I was also eavesdropping on fellow visitors in the waiting room. A woman came because her husband had recently returned to China after a long time abroad and couldn't reactivate his digital wallet. An old man had trouble communicating his case with the guards because he spoke in a thick accent. Another woman, who works as a daigou, or product reseller, was complaining that her WeChat account kept being suspended for sale of counterfeit products, while she insisted she hadn't done it. A mother came with her 16-year-old son, who had spent over $10,000 on a Tencent-owned mobile game, using her bank account without her approval. The boy, probably knowing he'd messed up, kept staring at the floor and speaking in a low voice while he was reproached by the support staff for not telling them the correct information about his gaming activities.
The people in the center reminded me of how important tech companies have become to daily life in China. Here in the US, you can probably still live comfortably without using any Meta or Google products, but it's hard to imagine living in China today without coming across WeChat or another Tencent app.
I felt the imbalance of power between users and Tencent more acutely when I was physically in that Tencent office, being told to comply with different procedures and being watched to make sure I wasn't taking any photos. And I knew, standing there, that in 2020, a man died by suicide by jumping from the top of that very building. While Tencent denied having had contact with the man that day, a relative of the victim said he went there because his WeChat account had been suspended and he couldn't get it back after repeated complaints. 
After waiting for an hour and going through some procedures, including taking a video of myself for Tencent's mandatory facial recognition ID verification system, I got my QQ account back.
Not everyone in the center was as lucky as I was. The mother who came with her son was told that "a specialist dealing with underage users" would get back to them in a day. "But I took today off to come here and need to return home tomorrow. I won't be able to come again," she said. The Tencent staff assured her she would receive a call tomorrow, adding: "You are wasting your time waiting here."
The woman whose WeChat account had been suspended over counterfeit sales got into a quarrel with the customer representative. She didn't believe she'd been reported by the brand (it was Dyson who contacted Tencent, the representative said) but insisted that a foe had snitched on her, and she wanted to know who the snitch was. The argument ended with the woman falling back to the couch, crying that the suspension had basically cost her her livelihood. "I might as well give up this business," she sobbed. "Things have already been very difficult."
I didn't get all the answers I wanted that day. The customer service representative, standing in front of a sign on the wall that read "Tencent: all we do is for our customers," couldn't tell me what exactly got my account suspended in the first place. Perhaps it was because I left my contact information in too many group chats, she said, after I explained I mostly used it to find people to interview. "How many group chats is too many?" I asked. "There isn't an absolute number," she replied.
As I was leaving the center, the security guard was still standing in front of the entrance, alert to anyone approaching. A man in a white shirt passed by, and the guard immediately asked what he was here for. "I'm just looking for a bathroom," he awkwardly answered. After I was a few steps away, I turned around and took a photo of the center. I hope I won't ever have to come back again.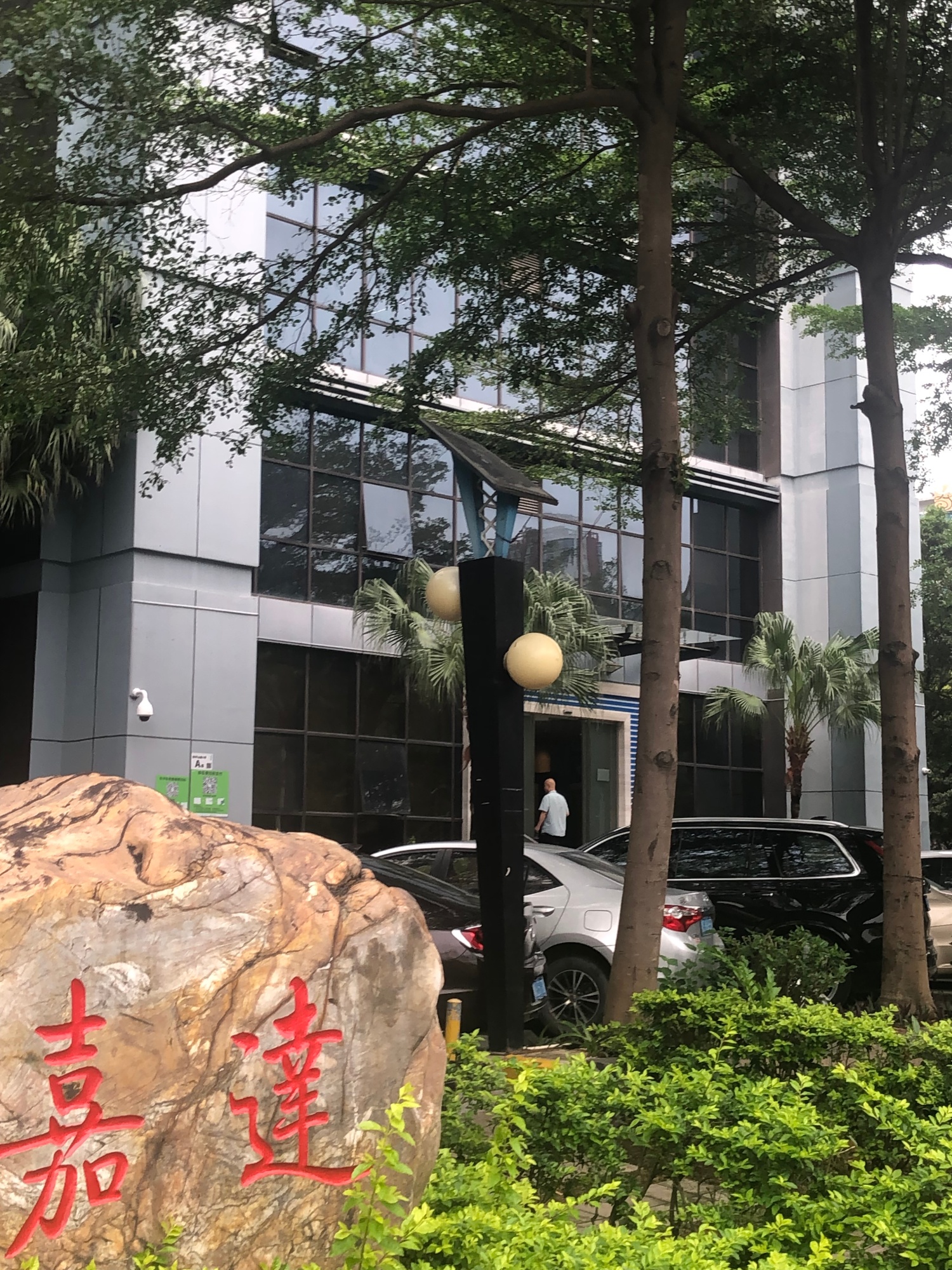 Have you ever dealt with Tencent's customer service representatives online or in person? Tell me your experience by writing to zeyi@technologyreview.com.
Catch up with China
1. An ex-executive of ByteDance's US unit has filed a wrongful termination lawsuit against the tech company in which he made some juicy claims, including that the company has facilitated bribes to China's internet regulator. (New York Times $)
2. Chinese police arrested a man for fabricating news of a train crash with the help of ChatGPT, making it the first ChatGPT-related arrest in the country. (The China Project $)
3. TikTok's Chinese sister app Douyin requires creators to label content generated by artificial intelligence. (Semafor)
4. A former DeepMind researcher compares AI to traditional Chinese medicine: the theory is slim and unsatisfying, but it somehow works. (Wired $)
5. The famed Chinese-Singaporean singer Stefanie Sun is suddenly "releasing" dozens of songs every day. Fans are using AI tools to swap her voice into other popular songs. (TechCrunch)
6. Telecom carriers across the US are required to "rip and replace" their Chinese-made gear, but the costly process is forcing some of them out of business. (New York Times $)
7. A four-year-long landmark lawsuit could decide whether single women in China are permitted to freeze their eggs. (Reuters $)
8. Tesla is recalling 1.1 million cars in China over potential safety risks—almost the entirety of its sales in China since 2019. (CNN)
Lost in translation
On May 12, OPPO, one of the leading Chinese mobile phone companies (it makes 8% of all smartphones in the world), abruptly shut down its microchip business Zeku and laid off its 3,300 employees. According to Chinese tech publication 36Kr, the announcement surprised almost all Zeku employees, since the company hasn't been in substantial financial troubles.
Established in 2019, Zeku was once regarded as one of a few hopes for Chinese smartphone companies to make their own chips instead of relying on foreign companies like Qualcomm. Before it was shut down, it managed to develop two high-end chip products that are used in OPPO phones, and a third was being tested for production in TSMC factories. The sudden decision has bewildered the Chinese semiconductor industry. One reasonable potential explanation is that OPPO is concerned about sky-high R&D costs while the global smartphone market is headed for a long-term contraction.
Other Chinese chip companies are racing to grab the top talents coming out of Zeku, but it may take a long time for the industry to absorb all those who were laid off.
One more thing
The latest viral marketing trick in China is to get on a Times Square billboard, as Chinese publication Sixth Tone reported. An 18,000-square-foot LED screen constructed last year has made it possible to broadcast a 15-second video clip in the heart of New York City for only $40. Chinese brands, influencers, or just ordinary people who need an innovative birthday present for their friends soon caught on. Of course, most passersby won't pay much attention to these videos. It's all about getting bragging rights on Chinese social media.