Asia spurs transparency and digital economy growth 
From generating artworks to creating sustainable supply chains, artificial intelligence (AI) has become a critical tool in a myriad of economic sectors worldwide. As global enterprises increasingly use AI to gain a competitive edge, governments are also working hard to fuel innovation and growth with AI.
In recent years, Asian countries have stepped up efforts to support the rapid growth of their digital economies. These include measures to equip businesses with the necessary tools and infrastructure to use emerging technologies, such as AI, and support innovation and foster global confidence in them.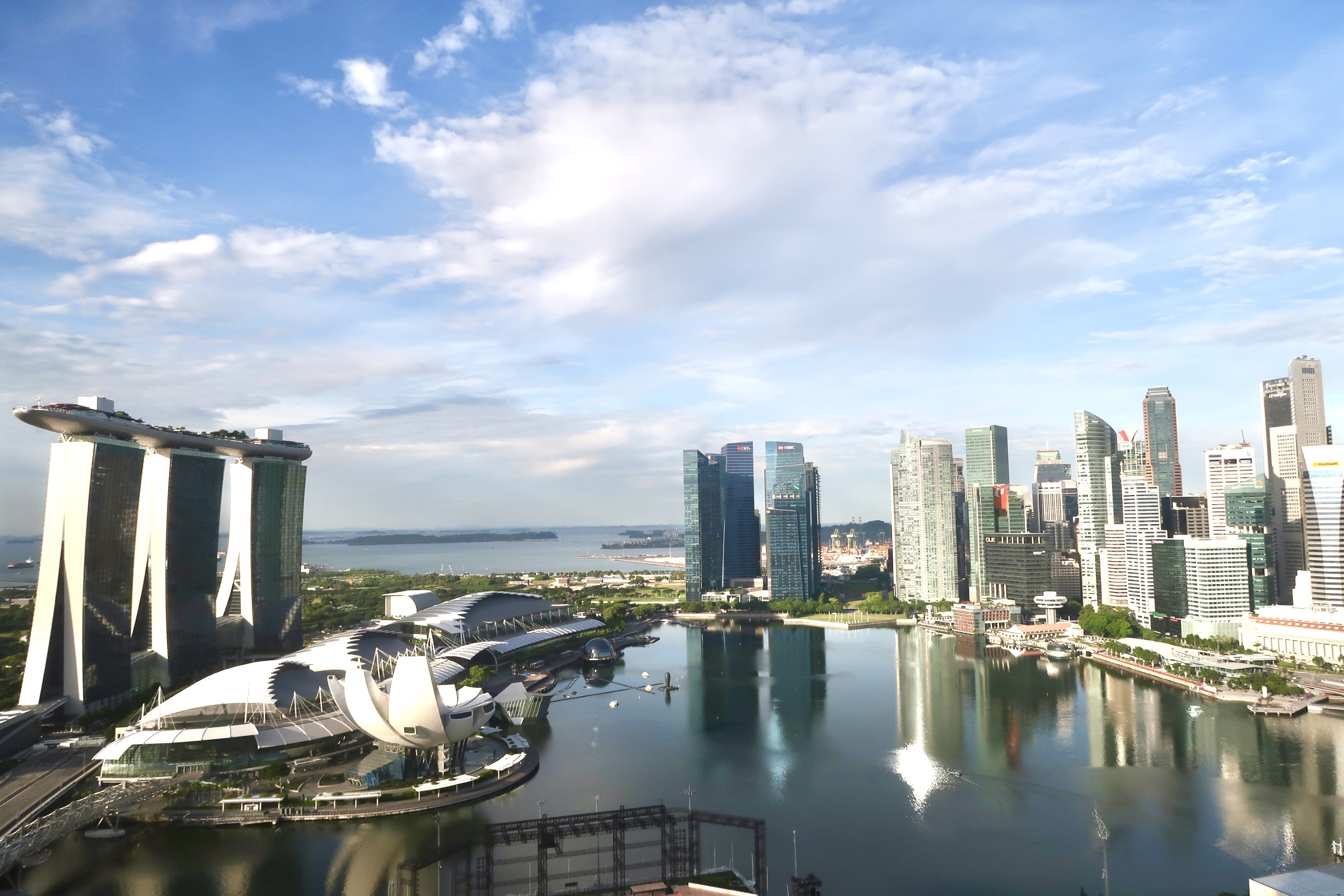 The 'innovative regulator'
"We have a belief that being an innovative regulator is not an oxymoron," says Lew Chuen Hong, chief executive of Singapore's Infocomm Media Development Authority (IMDA). "And the real role of the regulator is to build the foundations for trust, so that businesses, governments, and consumers have the trust to innovate and co-create in the digital domain."
As AI fast becomes ubiquitous in day-to-day activities, calls for more robust governance to ensure AI systems are fair, transparent, and safe are increasing. For example, the European Union is negotiating a new AI Act and the U.S. Federal Trade Commission is working on new legislation to allow it to rule on issues of AI discrimination, fraud, and related data misuse.
In Asia, countries such as Korea, India, and Singapore are trying to chart their own paths in AI ethics and governance. Among them, Singapore is taking a balanced approach by working with various stakeholders to build a more trusted AI environment.
In 2020, Singapore released its Model AI Governance Framework to provide detailed guidance—with implementable measures and practices—to help companies deploy AI responsibly. Besides showcasing use cases from different industries, IMDA also collaborated with the World Economic Forum's Centre for the Fourth Industrial Revolution to release a guide to help organizations align their AI governance practices with the framework.
Putting AI governance to the test
In 2022, Singapore took another step forward to help companies validate the implementation of responsible AI. The island nation unveiled the world's first AI governance testing framework and toolkit, named AI Verify, designed to provide a standardized method to verify AI systems' performance in relation to internationally recognized ethical principles.
Currently a minimum viable product at a pilot stage, AI Verify is a testing framework that comprises process checks and technical tests. For a start, the technical tests will focus on verifying the fairness, robustness, and explainability of some supervised learning models. Companies that test with AI Verify can use the reports it generates to improve their AI models and demonstrate how their AI systems align with their claimed performance. Rather than setting ethical standards, AI Verify helps companies be more transparent about their AI implementation.
Following feedback and preliminary testing with partners such as Singapore-based bank DBS, Google, Meta, Microsoft, Singapore Airlines, and Standard Chartered Bank, AI Verify is available for international pilot. Policymakers, regulators, AI system developers, and business owners can participate and provide feedback on the global viability of the framework.
Robust growth, high digital penetration
The role of AI governance will become even more significant as Asia's digital economy continues to grow. While a tech slowdown has dogged the U.S.—with more than 91,000 workers laid off in 2022—Asia seems unfazed. According to a Google, Temasek, and Bain & Company report in October 2022, Southeast Asia's leading digital economies likely amounted to S$ 200 billion (US$ 149 billion) in 2022, marking a 20% increase from 2021. Far from this being a short-term growth spurt, the region's digital economy is forecast to reach S$ 300 billion (US$ 224 billion) by 2025.
Asia's ability to defy a digital downturn that has plagued others lies in "big shifts both on the demand side and the supply side," says Simon Chesterman, senior director of AI governance at AI Singapore. On the demand side, a combination of high internet usage, high penetration of digital devices, such as smartphones, and population-level comfort with technological innovation has seen many Asian individuals and businesses embrace the digital economy at speed, explains Chesterman.
As of February 2023, 93% of companies in Singapore had adopted some form of digital technology, marking an increase of 19 percentage points from 2018, according to IMDA. This explains a key point of differentiation with some western economies, says Chesterman. "When you've got fast-developing economies, people are more willing to embrace change because they can see the benefit," he says. "Whereas the more comfortable you are, the more resistant you may be to change."
This willingness to embrace digital technologies has only increased with the global pandemic. Three quarters (76%) of the population in Southeast Asia viewed technology as an enabler rather than an impediment during the peak of covid-19, according to an August 2022 report by VMware—surpassing the global average by four percentage points—and 77% say digitalization improves both their work and lifestyles.
Compounding strong demand in the region has been a steady supply of innovation from the region's vast network of enterprises, underpinned by direct support from government. Increased public funding in Hong Kong, for example, resulted in the creation of 3,755 start-ups in 2021, a 12% boost over the previous year, marking a record high for the Special Administrative Region. The Singapore government has committed S$ 25 billion (US$ 18 billion) to research, innovation, and enterprise from 2021 to 2025, and growing the digital economy was identified as one of the key pillars of that initiative.
Building a digital ecosystem
Meanwhile, Singapore's IMDA, which bills itself as the "architect" of the island's digital future, has introduced a series of initiatives to entrench the city-state as a global and regional technology hub. It has made strategic investments in both hard and soft infrastructure to accelerate digital economic growth in the country. Singapore has achieved nationwide standalone 5G coverage (over 95%) three years ahead of schedule, and IMDA has rolled out digital utilities such as TradeTrust, which streamlines the exchange of electronic documents.
IMDA also plays a central role in creating a strong digital talent pipeline and a progressive regulatory framework to foster innovation. By enhancing the credibility and trustworthiness of digital products and services, it aims to spur growth in the digital economy. In June 2022, for instance, it launched a US$ 36.3 million Digital Trust Centre as part of the country's R&D efforts focused on enhancing the legitimacy of digital systems.
A fine balance
Government intervention often takes a two-pronged approach, Chesterman explains: "Governments should regulate to avoid market failures, because it's inefficient to expect individual consumers to negotiate this themselves. The second reason governments regulate, though, is, even if it's not geared toward efficiency, we have certain values and principles that we hold to."
There are challenges though, Chesterman adds. To develop globally accepted standards, a delicate balance between a viable framework and overregulation needs to be achieved via mechanisms such as digital economy agreements. Finding a way to develop a framework that can evolve at the same rapid pace as the technology itself is also crucial.
Singapore has risen to the challenge with AI Verify. Its pioneering work in AI governance, coupled with ongoing infrastructure investments to support the country's digital economy, indicates the significance of the sector to the region's growth prospects. It also shows the need for authorities in the region to collaborate with international partners to ensure any such digital economy is both open and interoperable. This is particularly true for cities like Hong Kong and geographically small countries like Singapore.
"Small states like Singapore require open trade for survival," says Lew. "A strong and robust digital economy means companies here can thrive globally, where size or geography does not matter. Investing in such technology and innovation is critical for long-term competitiveness and value capture."
This content was produced by Insights, the custom content arm of MIT Technology Review. It was not written by MIT Technology Review's editorial staff.